Greetings from our mountain stronghold. It has been many days of hard labor since I last was able to publish an update here. Recently a friend of mine's father passed away, a man I had met just this summer - and I think I have been just been thinking about life and pushing through the hard work.
For those of you that don't know, or only know what I have shared on STEEM, which is not much, we have been building a Dome-Shaped House for more than 3 years now. We are using a modified version of the technique developed by CalEarth. The process has not been freaking awesome, in fact, it has been quite nightmarish - but I believe the end is finally in sight.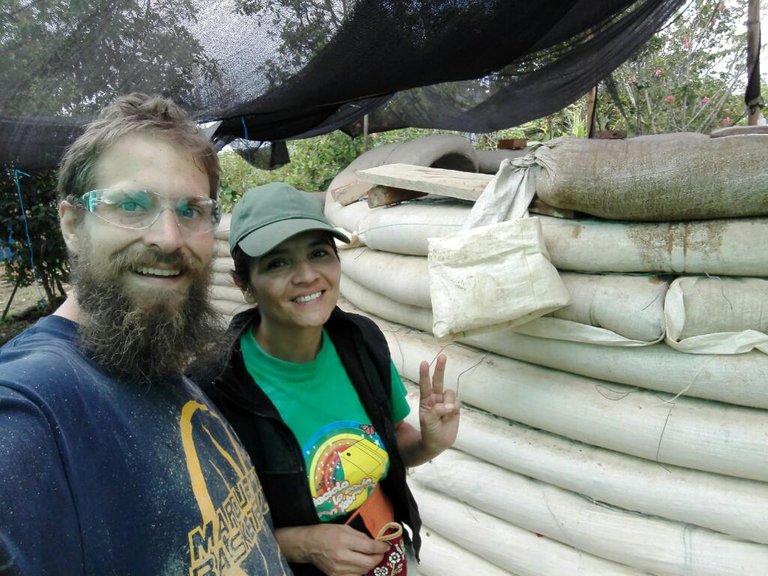 One of the problems I have found with 'alternative' building styles is the lack of full transparency on a few issues, but specifically volunteering. In every eco-building documentary I have seen, a seeming horde of volunteers swarms all over the job site and....doesn't mess anything up!. Who trained this army of volunteers is always a mystery to me, and where they come from and whether or not the food for all those people is included in the budget for the house. These are the questions we now know to ask.
So that is how we, after being approached by an eager if novice engineer, embarked on a massive building project using a materials list as the budget for the entire building. Since no one showed up to work for free, we ran out of money pretty quick.
I pulled the plug on Christmas 2016, the engineer vanished, and I began the slow road to competency with an entirely new building method. Using nothing more than a 30 minute video, the Earthbag Book, incredible persistence and lots of money, we managed to continue construction and not let the whole project collapse in on itself.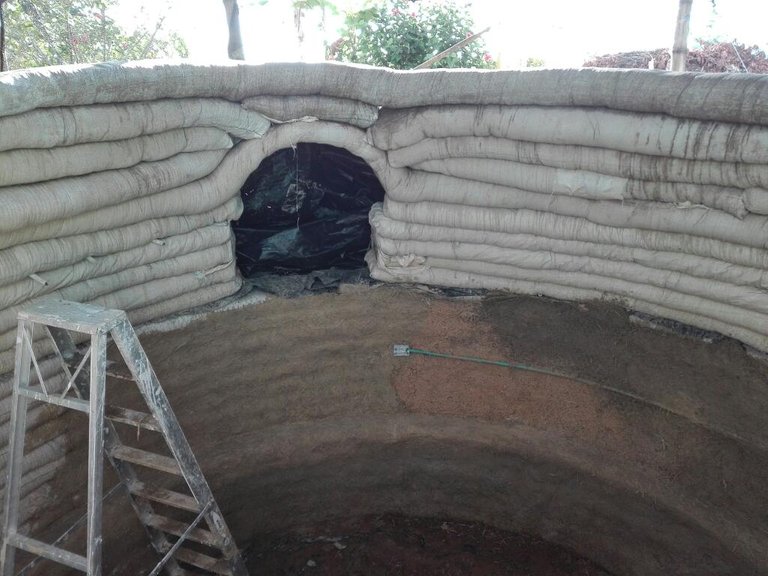 This project has tested my relationship with depression, and has often seemed to be nothing more than a black hole in the middle of our farm.
As we analyze the important things in life, the people, the plants, the places and the processes that make life worthwhile - I think its important to make sure that we don't get too caught up in a black hole in our lives and forget to look up and see all the love that's all around us.
In loving memory: