Many are heralding blockchain and cryptocurrency as revolutionary technologies that are going to completely alter society and how it operates. In fact, there are a number of people who believe this will have an impact that is much greater than the internet itself.
When dealing with such a powerful technology, it only makes sense that countries are interested in getting ahead of everyone else. The idea is to be a global leader in that technology to assert a position that makes it tough to unseat.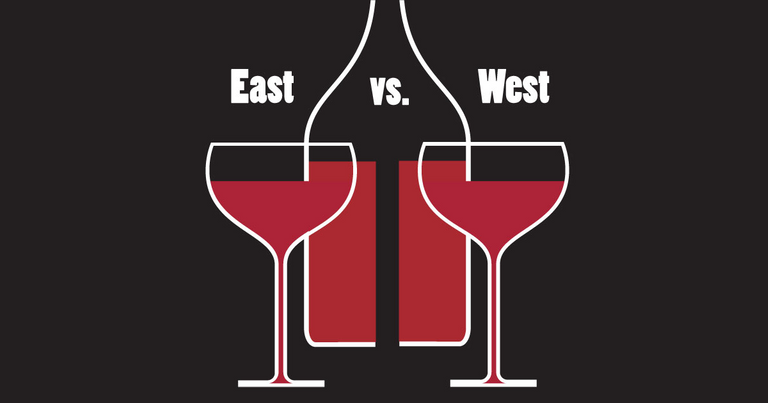 Source
The United States enjoyed this position with the internet being developed in their country, it was easy for the USA to assert itself as the overseer. All other countries were forced to play catch up, often having to succumb to the wishes of the United States.
This is not a prospect that many want to repeat. It is especially true in the East where we are seeing a East-versus-West battle raging on many fronts. The China-United States trade dispute is only the tip of the iceberg.
In addition to Artificial Intelligence, quantum computing, and 5G, we can add blockchain to the list.
While the United States twiddles its thumbs over creating a regulatory environment, countries in the east are already establishing dominant positions with these new technologies. It is already much further along, in not only regulatory clarity, but crytpocurrency acceptance.
China made headlines when President Xi highlighted that blockchain was to be an integral part of his country's technology strategy over the next 5 years. While the country has not opened itself up to decentralized cryptocurrency just yet, it is close to having a central bank token issued. The thought here is the China and its allies will then have a currency other than the USD with which to transact efficiently on a global scale.
This, of course, does not sit well with the United States Government, who long enjoyed enormous power over the global economy by having the USD as the reserve currency.
Singapore is about to go live with the most comprehensive cryptocurrency regulation yet. The country is long known for its advancements in FinTech. By actively moving into this space, it is ensuring that it remains a financial hub for the Eastern part of the world.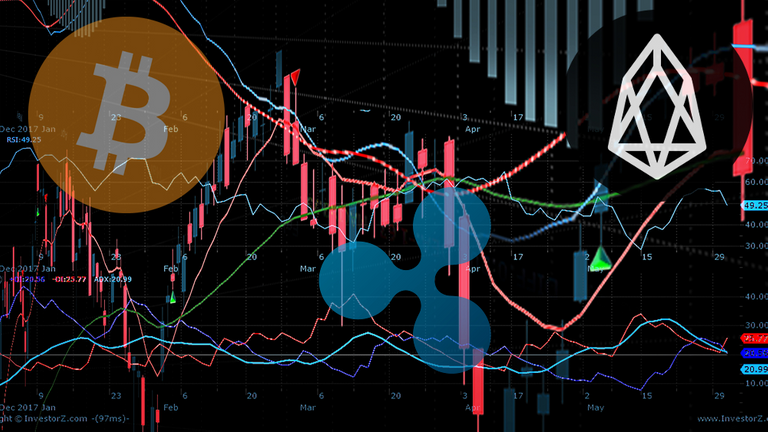 Source
The decentralized space is rapidly learning about the power the East wields when it comes to cryptocurrency. A couple of the top ten blockchains, according to Coinmarketcap.com had their decentralization questioned because of the dominance of the Chinese.
Bitcoin is asserted to be vulnerable to a 51% attack because the Chinese are able to garner most of the hashrate. The country was one of the early leaders in setting up mining farms, something the West still has not yet caught up with.
A later entrant, EOS, which is a DPOS (Delegated Proof of Stake) system, has received similar complaints as the Chinese control most of the top spots which validate the transactions on the blockchain.
In both intances, geography is used to proclaim centralization. Whether this is valid or not is immaterial for this article. What is important is how it shows the power the East has when it comes to adoption across the crypto-space.
Technology can be very fast moving. Getting behind can make it almost impossible to catch up. With the United States and Western Europe slow to get on board, both might find themselves bit players in the new global financial system that is being erected.
Unless something changes, it is best to look to the East as the leaders in technology and financial strength.
Those countries are already placing themselves at the head of the table when it comes to blockchain and cryptocurrency.
---
| Visit our website for more! | Subsribe to our YouTube Channel |
| --- | --- |
| | |
Set it up today and contribute to building a better tomorrow!


( Want an easier way? Use our SteemConnect proxy link! )
Get support and connect with us and other BuildTeam fans!



---
Disclaimer: This is a @steemvoter subscription payment post. Thank you to Steemvoter customers for allowing us to use your Steem accounts to upvote this post by virtue of your free subscription to the Steemvoter.com curation automation service. @steemvoter is proudly a @buildteam subsidiary and sister project to @dlease, @tokenbb, @ginabot, @steemsports, @btuniverse, @steemsports-es and @minnowbooster.
Beneficiary Declaration: 10% @sbdpotato and 20% @taskmaster4450 beneficiary post