tate Street is one of the world's largest banks. It has over $30 trillion in assets under custody and almost $3 trillion in assets under management.
That is why its entry into the cryptocurrency world is a big deal.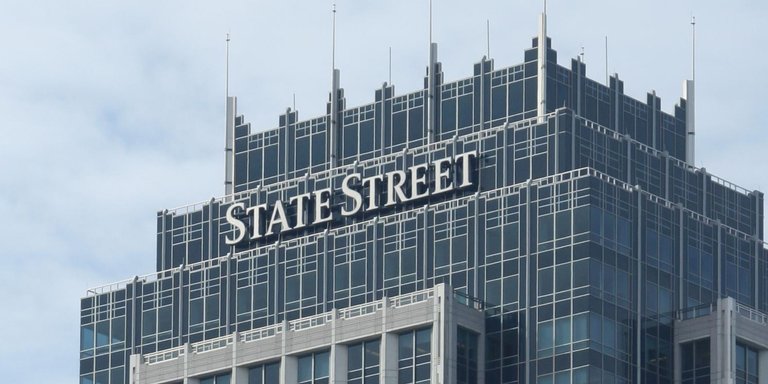 Source
In an announcement, State Street is partnering with Gemini that combines digital asset holdings with State Street's back-office reporting.
State Street Corporation (NYSE:STT), today announced a new digital asset pilot in collaboration with Gemini Trust Company, LLC (Gemini), a cryptocurrency exchange and custodian. The pilot builds on ongoing research and development in the digital asset space to combine Gemini Custody™ with State Street's back office reporting.
Gemini is the start up cryptocurrency company formed by the Winklevoss Twins. It is one of the better known entities and is respected by those on Wall Street.
This is a move that makes sense for State Street. The bank is getting some interest from its client base. From the press release, it is only a small part at this time but something the banks wants to cater to.
"We want to evolve our business with our clients' needs. The digital asset space is still nascent, yet it promises opportunities that could fundamentally impact how we do things in the future," said Ralph Achkar, managing director, Digital Product Development & Innovation at State Street. "There is small, but growing demand from our clients for solutions of this type and many technical, operational, regulatory, and legal considerations to be addressed. That is why we have opted for an open model, and started a pilot with Gemini as an established, regulated player in the digital asset space.
https://www.businesswire.com/news/home/20191217005238/en/State-Street-Gemini-Launch-Digital-Asset-Pilot
The power of Wall Street is in the money it controls. As noted, State Street manages trillions of dollars. When one considers the entire cryptocurrency market is only worth a few hundred billion, it becomes evident how big a deal this could be. Even a small fraction of the State Street client base adopting cryptocurrency would mean an infusion of a large amount of cash.
By going through the bank, the onboarding process for clients is much easier. One of the drawbacks to cryptocurrency is the fact that it is still rather technical for most people. It is a subject of debate as to how smart it is to store keys in a centralized entity. Nonetheless, this will allow access to users that cryptocurrency is not usually encountering.
Many see the entry of Wall Street institutions as a requirement for the industry to evolve. This goes against the hard core crypto enthusiasts but the money at the command cannot be denied.
Wall Street money could take the market cap from a few hundred billion into the trillions almost overnight.
Since the regulation is not clear, most firms are only sticking their toe into the industry. It will take some time before we see mass adoption across the Wall Street institutions.
Since State Street is now in the mix, others will likely follow to some degree. Wall Street likes to move in packs and this will probably be no different.
---
| Visit our website for more! | Subsribe to our YouTube Channel |
| --- | --- |
| | |
Set it up today and contribute to building a better tomorrow!


( Want an easier way? Use our SteemConnect proxy link! )
Get support and connect with us and other BuildTeam fans!



---
Disclaimer: This is a @steemvoter subscription payment post. Thank you to Steemvoter customers for allowing us to use your Steem accounts to upvote this post by virtue of your free subscription to the Steemvoter.com curation automation service. @steemvoter is proudly a @buildteam subsidiary and sister project to @dlease, @tokenbb, @ginabot, @steemsports, @btuniverse, @steemsports-es and @minnowbooster.
Beneficiary Declaration: 20% @sbdpotato beneficiary post