When it comes to technology, adoption by the masses is only one phase in the process. Equally as important are the changes that take place within the legal system. Often, newer technologies create a massive shift in how things are done, resulting in an entirely new approach from a legal perspective.
We saw this situation take place with the advent of electronic documents. For years, courts required that a contract needed an original signature to be valid. Anything that was done outside of that was, in many courts' view, not binding.
Over time we saw this change. As PDFs become part of main-stream business along with the introduction of electronic signatures, the court system was altered.
Today, we see a system where not only are PDFs allowed, they are required. On top of that, the technology advanced where whatever is filed must be searchable.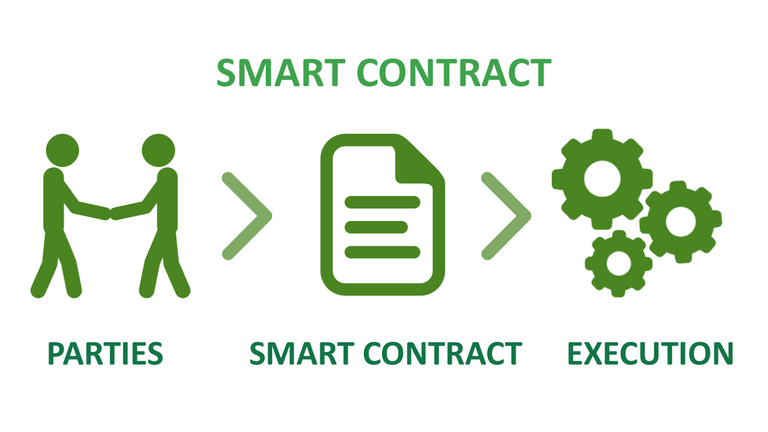 Source
Much was made about the legal challenges that are to come with the invention of the smart contract. Thus far, in the United States, the legal recognition of this has been slow.
It started back in 2016 with Vermont accepting smart contracts. A year later, we saw the same thing happen in the state of Arizona.
How to handle smart contracts is vitally important. States are jockeying around for position as to how much they will embrace blockchain and what it offers. There are states such as Wyoming which are very aggressive in their attempts to lure the new industry to its state. For this reason, it passed a number of laws that are blockchain and cryptocurrency friendly.
Illinois is one of those states that is looking to benefit from the rising industry. On January 1st, the Blockchain Technology Act went into effect. Part of this legislation was the determination of how to handle smart contracts.
This is how the state of Illinois is now handling them:
Section 10. Permitted use of blockchain.
(a) A smart contract, record, or signature may not be
denied legal effect or enforceability solely because a
blockchain was used to create, store, or verify the smart
contract, record, or signature.
(b) In a proceeding, evidence of a smart contract, record,
or signature must not be excluded solely because a blockchain
was used to create, store, or verify the smart contract,
record, or signature.
(c) If a law requires a record to be in writing, submission
of a blockchain which electronically contains the record
satisfies the law.
(d) If a law requires a signature, submission of a
blockchain which electronically contains the signature or
verifies the intent of a person to provide the signature
satisfies the law. -http://www.ilga.gov/legislation/publicacts/101/101-0514.htm
According to this act, smart contracts, as far as the legal system in Illinois is concerned, are on par with those contracts that were created on paper. Therefore, the state provided a great deal of legal clarity for those blockchain entities operating within that jurisdiction.
This is all part of a larger process. One of the drawbacks in the approach to blockchain in the United States is the fact there is little clarity. Regulatory uncertainty has ventures either being put on hold or setting up shop elsewhere. In a global environment, this is a challenge that all government entities face.
For now, Illinois made some progress although there is some ambiguity with the wording on some of the act. This will likely be resolved via lawsuits over the next couple years.
The drawback to all this is where it is applicable. This act does not extend beyond the borders of the State meaning it will have little impact overall. Entities that operate outside the state will not recognize what Illinois did.
Nevertheless, it is a start. As more is put on the books, other states will take up the discussion. At a federal level, a bill was introduced in the Senate at the end of last year which would help to provide some overall framework from a regulatory perspective.
This is all part of what is required for an industry to mature. Blockchain and cryptocurrency are on their way.
One of the next steps will be for cities and towns to be able to accept fees and taxes in cryptocurrency. In the Illinois act, this is not addressed so, for this moment, the only currency accepted is the US Dollar.
---
| Visit our website for more! | Subsribe to our YouTube Channel |
| --- | --- |
| | |
Set it up today and contribute to building a better tomorrow!


( Want an easier way? Use our SteemConnect proxy link! )
Get support and connect with us and other BuildTeam fans!



---
Disclaimer: This is a @steemvoter subscription payment post. Thank you to Steemvoter customers for allowing us to use your Steem accounts to upvote this post by virtue of your free subscription to the Steemvoter.com curation automation service. @steemvoter is proudly a @buildteam subsidiary and sister project to @dlease, @tokenbb, @ginabot, @steemsports, @btuniverse, @steemsports-es and @minnowbooster.
Beneficiary Declaration: 10% @sbdpotato and 20% @taskmaster4450 beneficiary post