News is emerging that the decentralized exchange (DEX), CryptoBridge, is ending operations. This announcement comes as a surprise to many. It also does not leave a great deal of time for depositors to remove their money.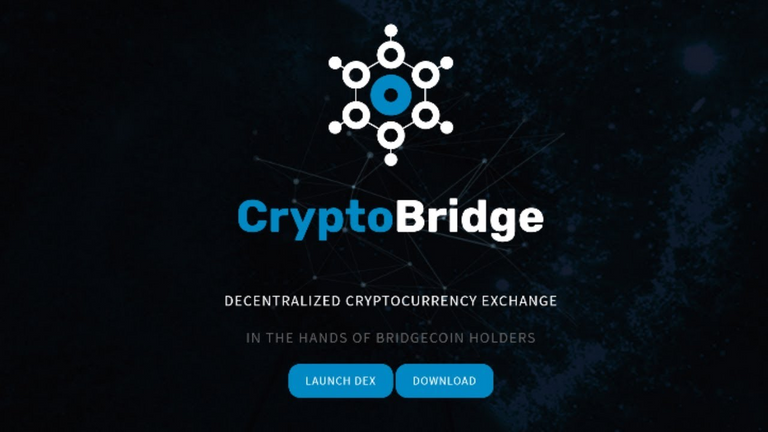 The decentralized exchange landscape got a bit more crowded of late. In April, Binance launched a DEX while Poloniex went out and acquired one on Tron.
Bancor recently announced a 60,000 token airdrop at the end of November to help to provide liquidity to the network.
A lack of liquidity is one of the major problems that exchanges are facing. This coupled with interfaces that tend not to be user-friendly has people opting for the centralized ones.
There is also the issue of fiat currency. To convert it, one often has to use an exchange such as Coinbase since most governments have strict regulation regarding their currencies. Coinbase, and others, meet the requirements to handle fiat in a manner similar to a bank.
This leaves many exchanges with the option of focusing upon the crypto-to-crypto transactions. The challenge here is that many involved in cryptocurrency are still speculating. Since "hodling" is so strong, many wallets are seeing little activity. This presents a problem to exchanges since they require a great deal of trading to maintain liquidity.
A recent study showed that, in spite of Bitcoin's moves this year, 11.58 million BTC has not moved this year.
https://bitcoinexchangeguide.com/despite-100-increase-in-bitcoin-price-11-58-million-btc-hasnt-moved-in-a-year/
CryptoBridge epitomizes the risk that still exists with cryptocurrency. Since it focused a great deal on alt-coins, the tremendous bear market obliterated it.
Another factor to consider, which the company did cite, is the fact the regulatory environment is getting more difficult. Countries across the world seek to clamp down on cryptocurrency as it poses a threat to their banking system.
The final piece of the puzzle lies in the fact that the entire cryptocurrency market is still rather small. Estimates vary but most put the entire space at less than 100 million people. With so much competition, it is rather difficult to survive unless growth explodes.
Rumours are that CryptoBridge might reopen. It is hard to tell what is true since many asserted that this was a scam from the beginning.
Part of the process for the crypto world is to figure all this out and clean up the legitimate from the non-legit.
Just part of the growing pains a new industry has to endure.
Note: The website has only the notice on it and no links to login via the web wallet, you can however access the web wallet via https://wallet.crypto-bridge.org/ and can use any local wallets you may already have installed.
---
| Visit our website for more! | Subsribe to our YouTube Channel |
| --- | --- |
| | |
Set it up today and contribute to building a better tomorrow!


( Want an easier way? Use our SteemConnect proxy link! )
Get support and connect with us and other BuildTeam fans!



---
Disclaimer: This is a @steemvoter subscription payment post. Thank you to Steemvoter customers for allowing us to use your Steem accounts to upvote this post by virtue of your free subscription to the Steemvoter.com curation automation service. @steemvoter is proudly a @buildteam subsidiary and sister project to @dlease, @tokenbb, @ginabot, @steemsports, @btuniverse, @steemsports-es and @minnowbooster.
Beneficiary Declaration: 20% @sbdpotato beneficiary post