I have a weird looking count that says the bottom could be in. You read it here first...
I am not too enthusiastic about it yet, but it is good to know that there is at least a count that would allow for a bottom.
Maybe this is wishful thinking, but I double checked every wave, it is valid!
The good thing is that it does not look like a typical bottom, so a lot of people will not even consider this the bottom... which increases the probability that it actually is...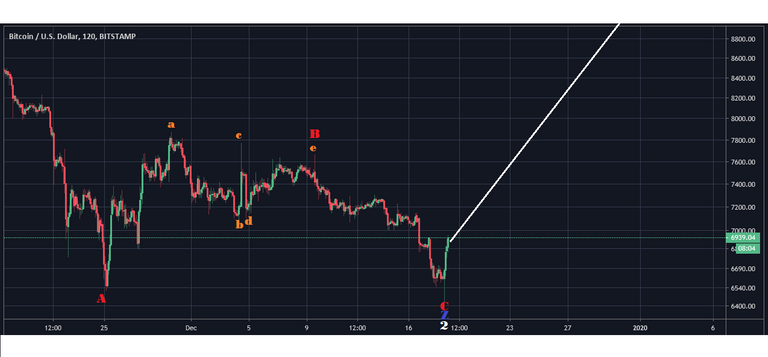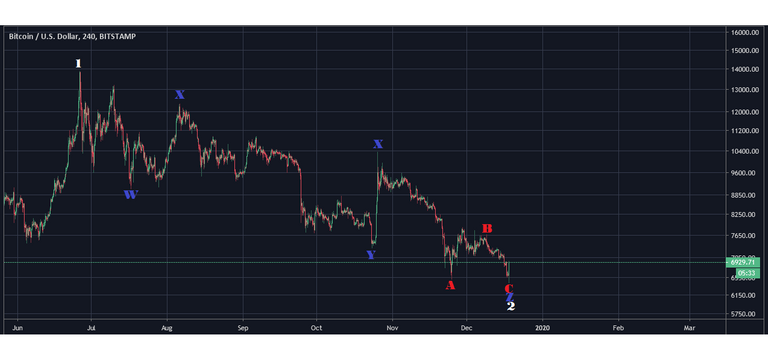 BULLWICK on top of the trendline (retested in the weekly chart).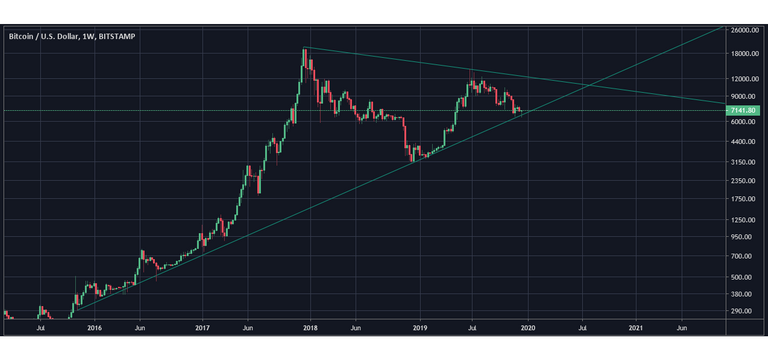 If you think this to be useful information:




Feel free to use and share my charts, but please mention me, @ew-and-patterns as the author. Otherwise it is considered plagiarism and I will flag you and advise my friends to do the same.




Please consider leaving a comment, like or resteem, if this post entertained you or helped you see things differently...
Have a nice day :-)


#bitcoin #btc #crypto #cryptocurrency #cryptocurrencies #steem #sbd #ethereum #eth #ripple #xrp #bitcoincash #bch #eos #litecoin #ltc #stellar #lumen #xlm #digibyte #dgb #cardano #ada #iota #tether #neo #tron #trx #omg #verge #xvg #bitshares #bts #nano #monero #xmr #dash #ethereumclassic #nem #binance #binancecoin #vechain #tezos #omisego #steemit #money #life #altcoin #altcoins #trading #investing #investment #investments #forex #forextrading #market #finance #gold #silver #commodity #commodities #stock #stocktrading #stockmarket #facebook #fb #apple #aapl #spx #xau #xag #usdjpy #usd #amazon #amzn