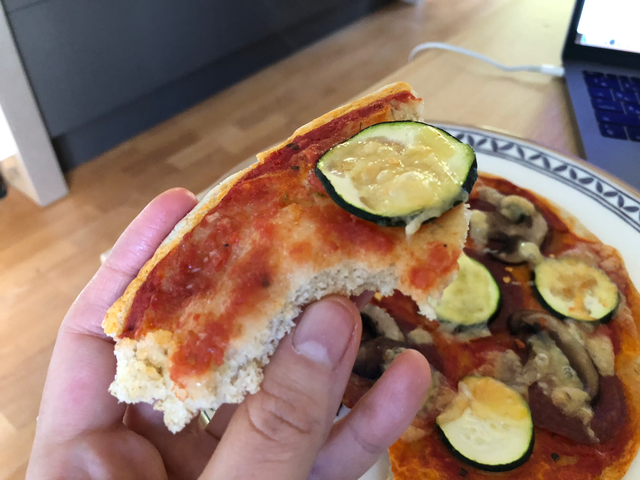 I baked gluten free pizza yesterday. It was away better than I thought. It's dough is not regular doughy dough made with flour but some people may not notice it's made with rice flour.
The recipe is from a Japanese rice flour baking book. You can take a look the rice flour pizza recipe with "look inside" function. It's written in Japanese though (If you want to read it, I'm happy to support you).
Interesting thing is that the dough contains Tofu. I wanted to see other recipes and bought the book in the end.
The reason I baked gluten free pizza while I'm a big fan of gluten is we'll have gusts with allergy in the weekend. We decided to serve Sushi but our common interest is baking and cooking in general. Also I'm interested in baking with rice flour as a Japanese (rice eating country) in Germany (bread baking country).
Ja life is too short to explore all the bread and baking methods ;)
---
週末にグルテンアレルギーのあるお客さんが遊びに来るので、昨日のお昼は米粉を使ってグルテンフリーのピザを焼いてみました。当日はお寿司を作ることになったものの、お互いパン作りや料理全般に興味があるので。
米粉が使えないかなとネットであれこれ読んでいると、『発酵いらずですぐおいしい かんたん米粉パン』という本についてのガジェット通信の記事が出てきました。Amazonの「なか見!検索」でピザのレシピは本を買わずに見られ、試してよさそうだったら買おうと思い作ってみることに。お米の国日本から来ていることもあり、米粉をマスターしたいというのもあり。
発酵なしなのにサクサクふわふわ! 大人気の米粉料理研究家が贈る"いいことずくめ"の米粉パンレシピ集 | ガジェット通信 GetNews
おもしろいのは生地に絹ごしどうふを入れるところです。焼き上がりは、グルテンのもっちり感はやはりなくて、きれいに三角には切れないものの、いわゆるグルテンフリーのパンのもそもそぼそぼそ感は少なく、言われなければわからない人もいるかもしれません。日本のようにいろいろな米粉がドイツにはありませんが、ピザについては家にあった米粉で普通にできました。グルテンフリーピザにしたい、米粉を使いたいという時にこの米粉ピザは十分ありです。ということで、Kindle版の書籍を買ってみました。近々食パン系も試してみたいです。
まだまだ知らないパンの世界があります :)
---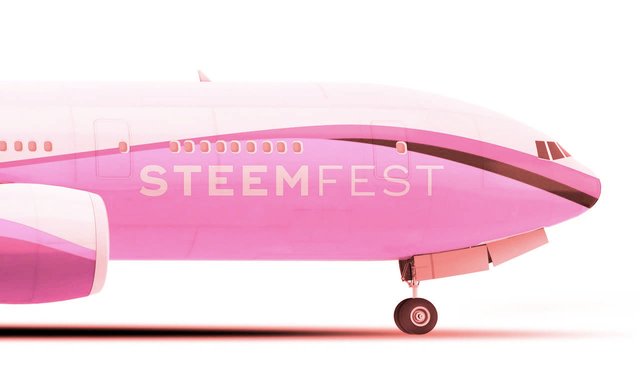 As it was nice to be at SteemFest last year and would like to support participants this year, 50% of my reward goes to @t-r-f (SteemFest Travel Reimbursement Fund 2019) until SteemFest. Detail of my idea is written in the following post:
Half of my reward goes to SteemFest Travel Reimbursement Fund / SteemFestの旅費サポートプログラムに報酬の半分を寄付します