Welcome to my blog on this glorious Boulder Sunday! This boulder has recently slide of it's resent position and landed on the ground.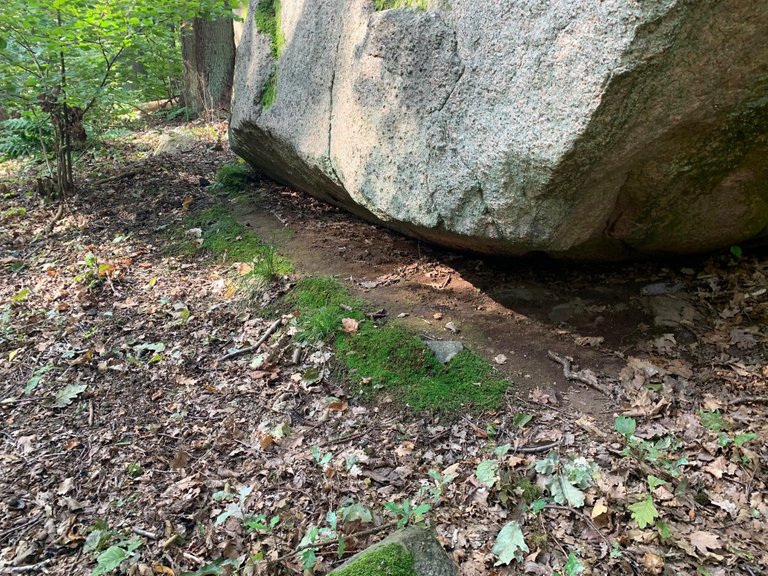 I can still see it's imprint that it's nearly tolled over and down into the ravine but it didn't.
The mossy side are still on the top and undisturbed
It must have been a quite unreal site when this large bolder slide down from it's earlier position.
Thank you for visiting my blog and joining me in my very first #boldersunday by @shasta