North Wildwood Seawall

An elevated concrete path along Hereford Inlet in North Wildwood, New Jersey. In this post, I am focusing on boulders for #BoulderSunday. I have enough extra photos from this walk for several more posts. The area also features gardens, nature preserve sand dunes, and even a lighthouse.
Hereford Inlet Seawall is the North end of Wildwood Island. To the North, you can see Stone Harbor in several of my photos.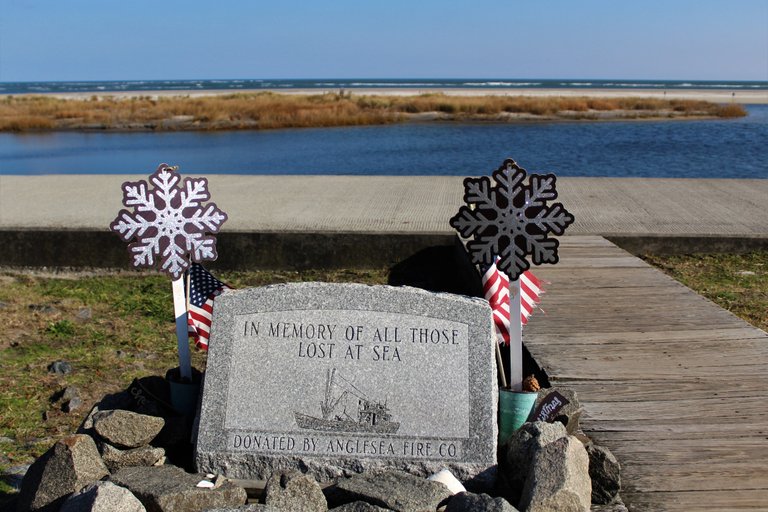 I heard some of the sand islands were recently formed, naturally. They say islands like that in the bay are the best places for clamming and crabbing. I caught a juvenile blue crab recently, and those things scary me. I didn't realize how fast they are. They're too aware of what's happening, and they stare at you and are visibly angry. I'd rather not catch them, but then again, I do like crab. I'm gonna need a boat to catch lobsters since they aren't usually near the shore.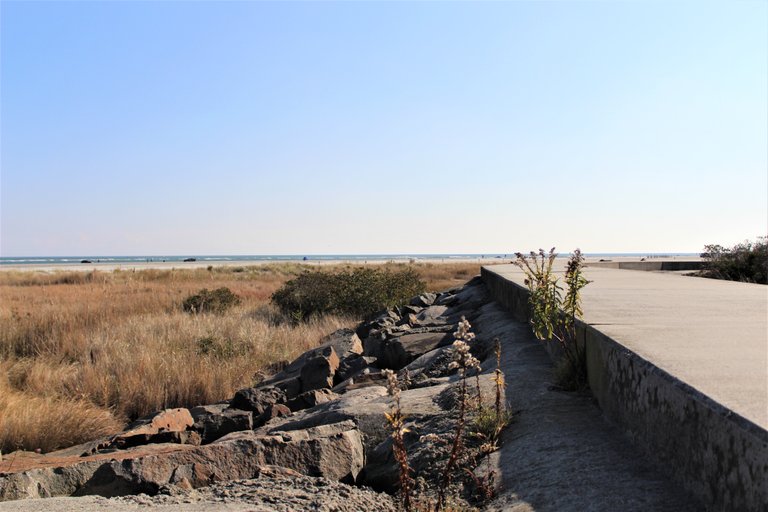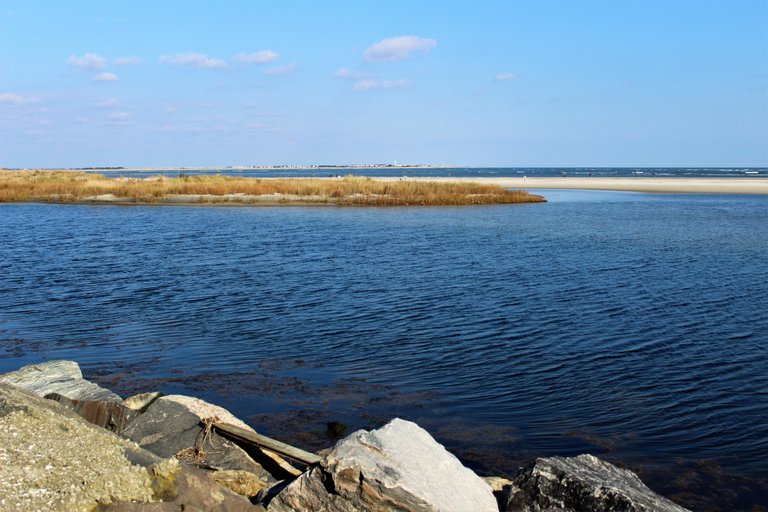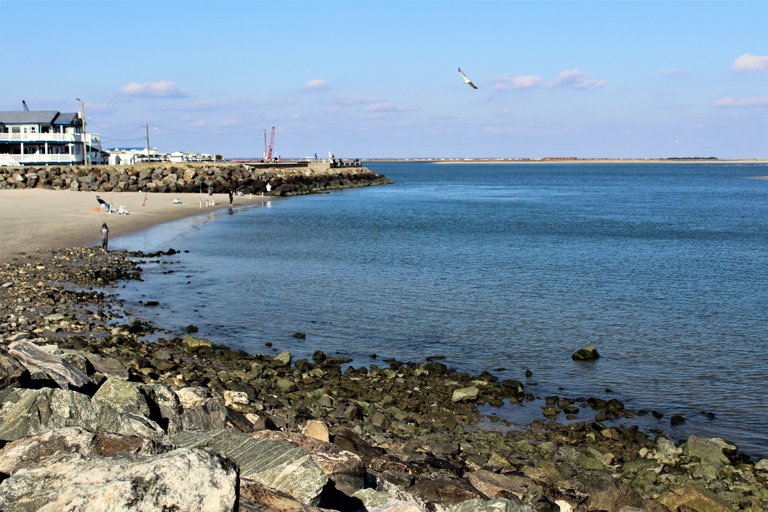 I haven't gone fishing there yet, but you can bet I will. I'm a pescatarian. I stopped eating land animals last year, and seafood is expensive; but it's free if you catch it. Since I saw so many people fishing there, I guess it's a hot spot!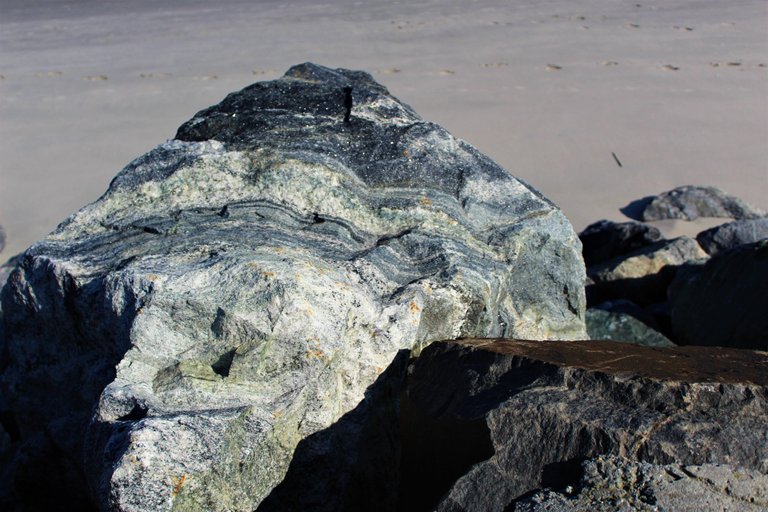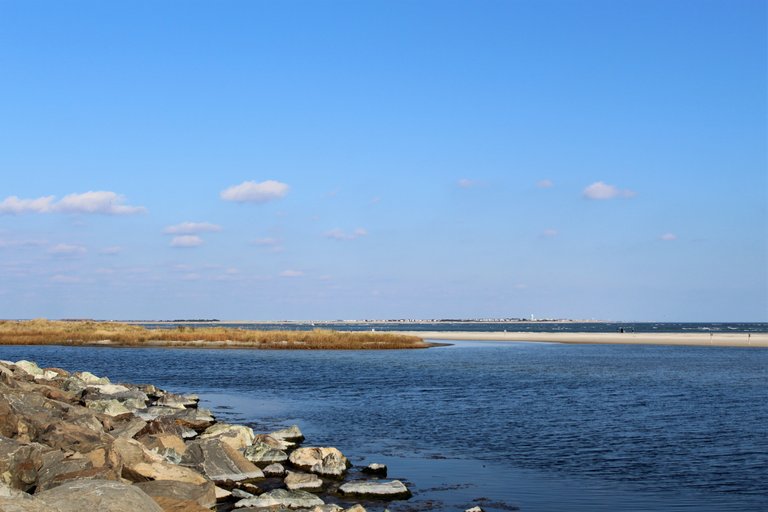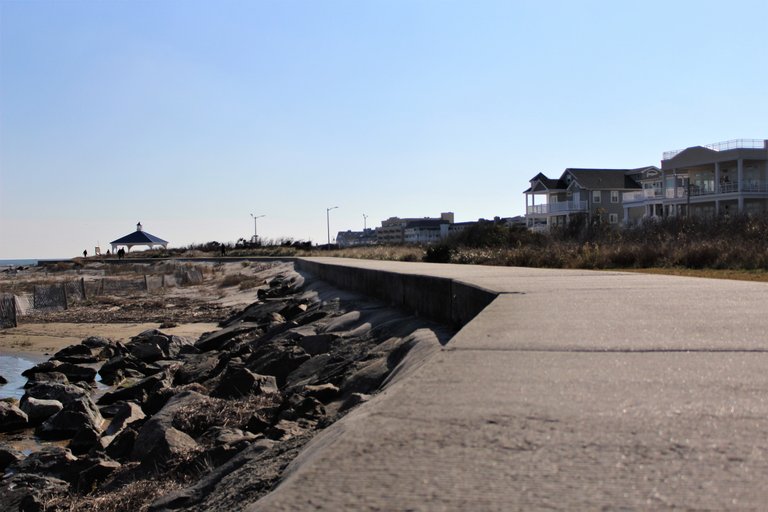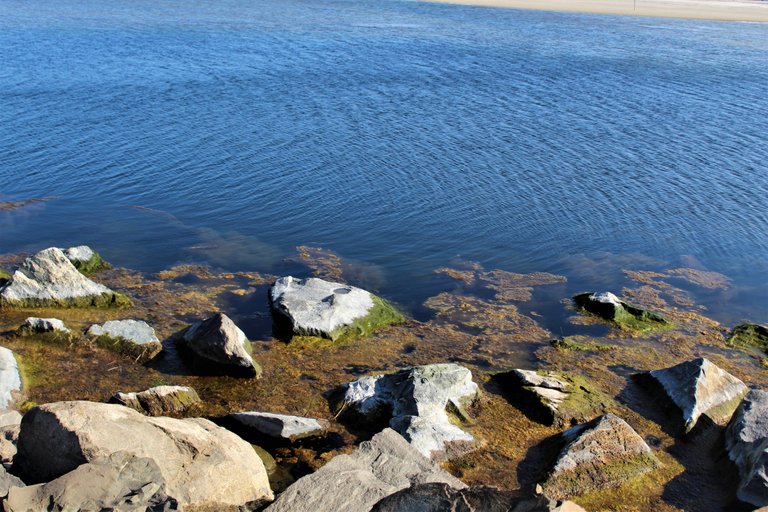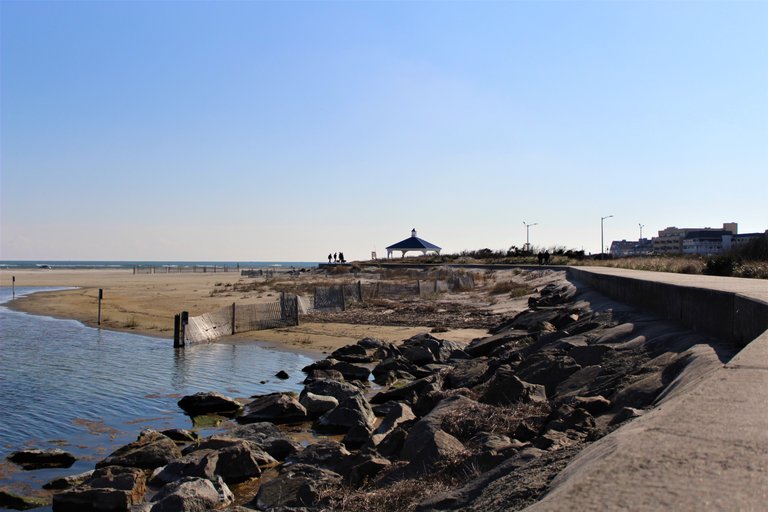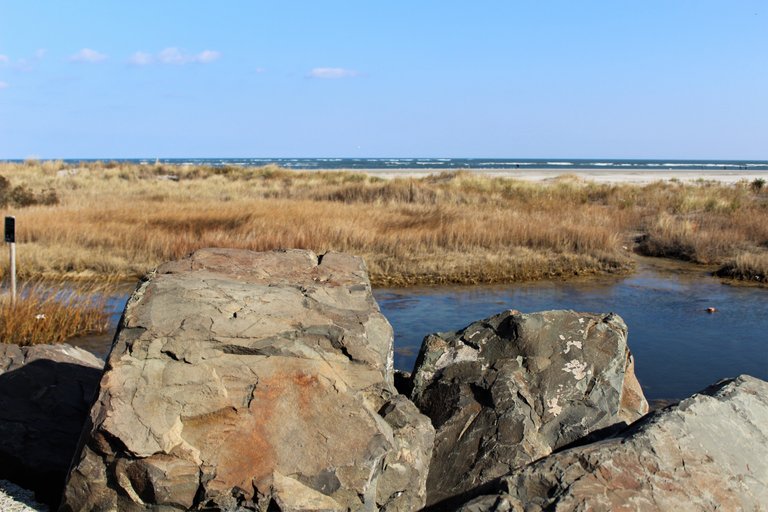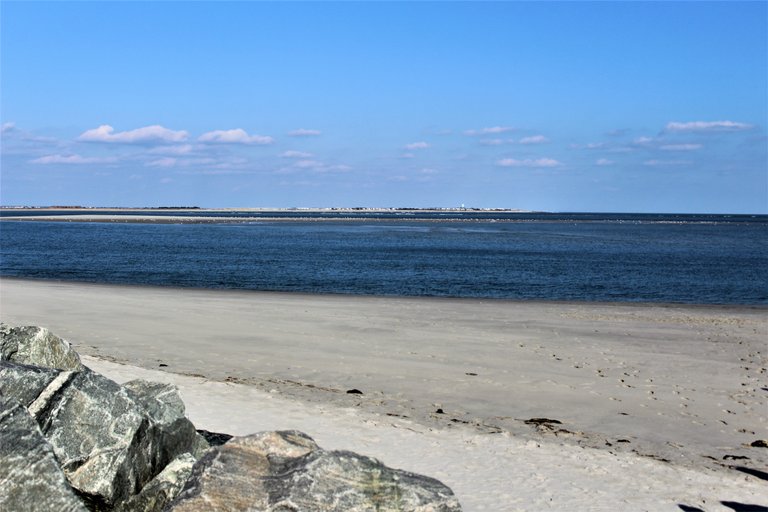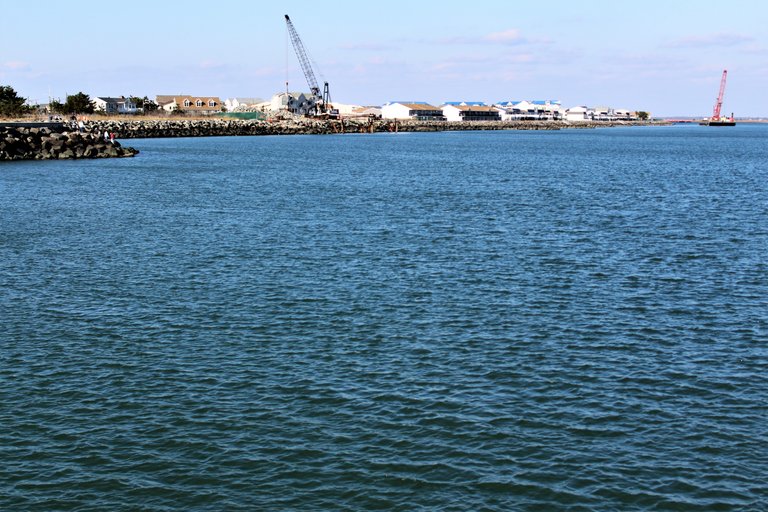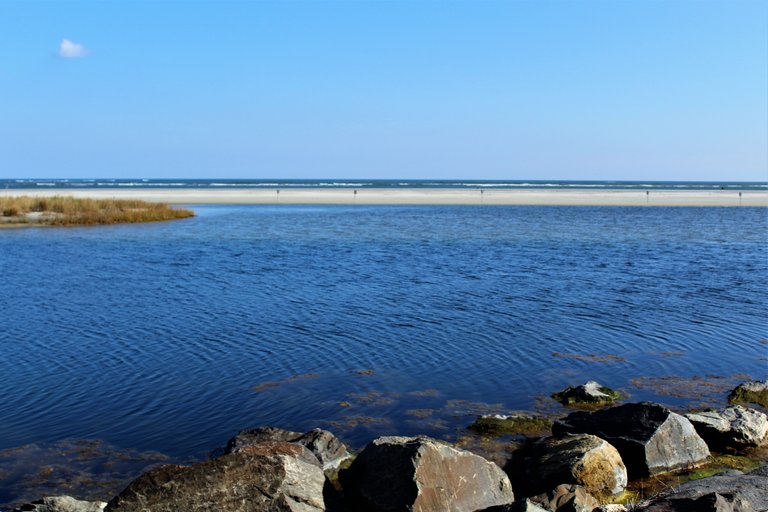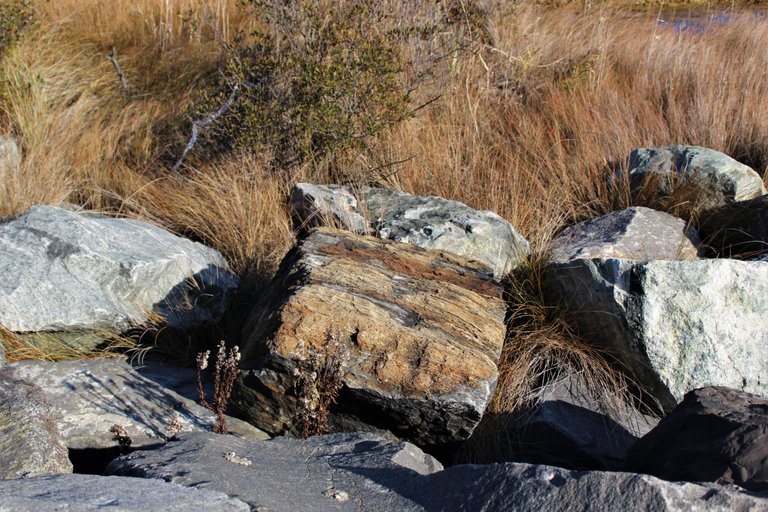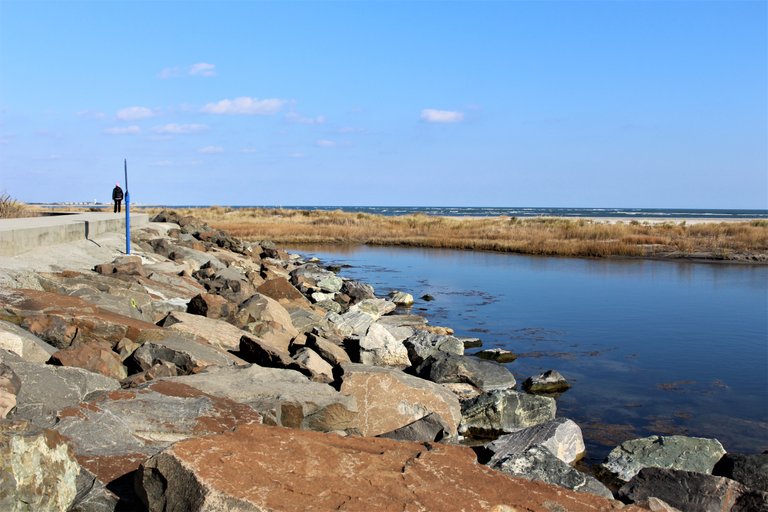 ---
---