Hey everyone, HEY PRESTO it would appear that I am becoming a bonsai PRO??
There are many things I totally adore about growing bonsai Tree's one of them been the absolute creativity one can achieve in growing these trees in any way, shape or form your mind can imagine.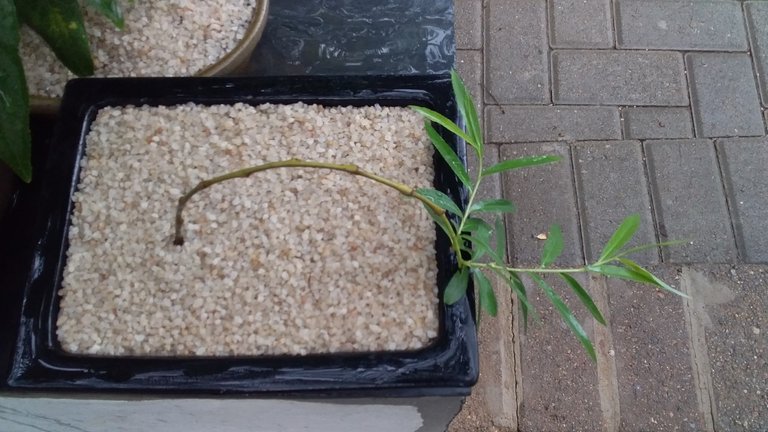 Sticking with the theme of the Tree and its namesake the 'Weeping Willow I am growing in that exact fashion and it promises to be incredible in a year or two's time!
This truly is one of my favourite trees check more info here as per wikipedia.org : Salix babylonica is a medium- to large-sized deciduous tree, growing up to 20–25 m (66–82 ft) tall. It grows rapidly, but has a short lifespan, between 40 and 75 years. The shoots are yellowish-brown, with small buds. The leaves are alternate and spirally arranged, narrow, light green, 4–16 cm long and 0.5–2 cm broad, with finely serrate margins and long acuminate tips; they turn a gold-yellow in autumn. The flowers are arranged in catkins produced early in the spring; it is dioecious, with the male and female catkins on separate trees.[2][4] https://en.wikipedia.org/wiki/Salix_babylonica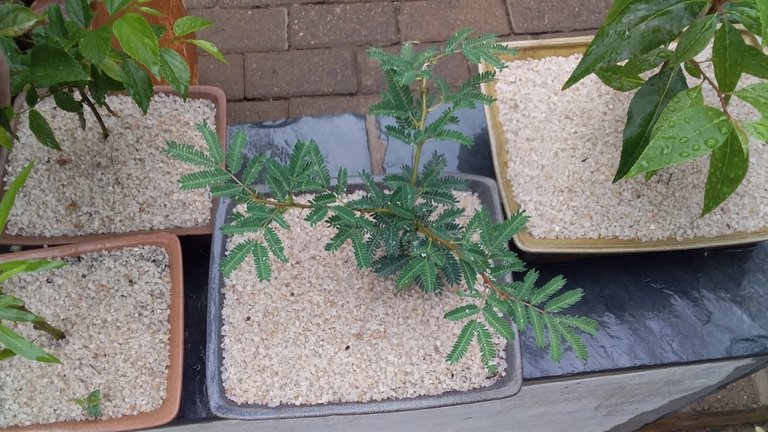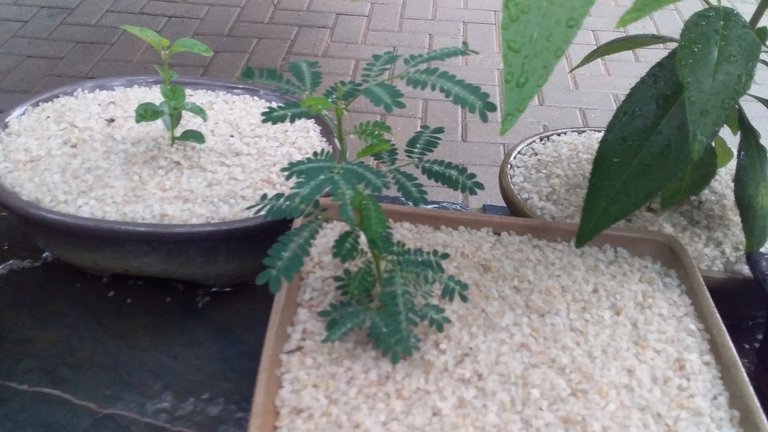 The above 2 are paperbarks from the acacia family, thorny Trees that provide a great food source for many African Animals from Goat's to Giraffe's to my favourite insect the humble honey bee!!
The intricate branch arrangement standard on all paperbarks holds great promise for these bonsai tree's too.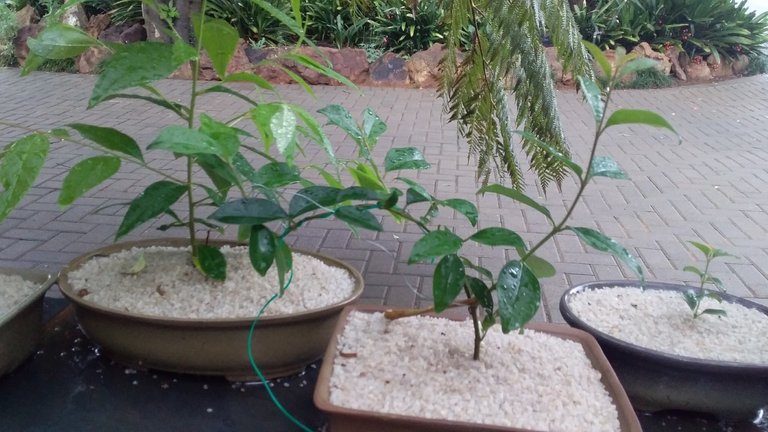 Another favourite my black Cherries, these like a cold climate however really seem to be thriving in these bonsai pots in what has been a rather hot Summer so far!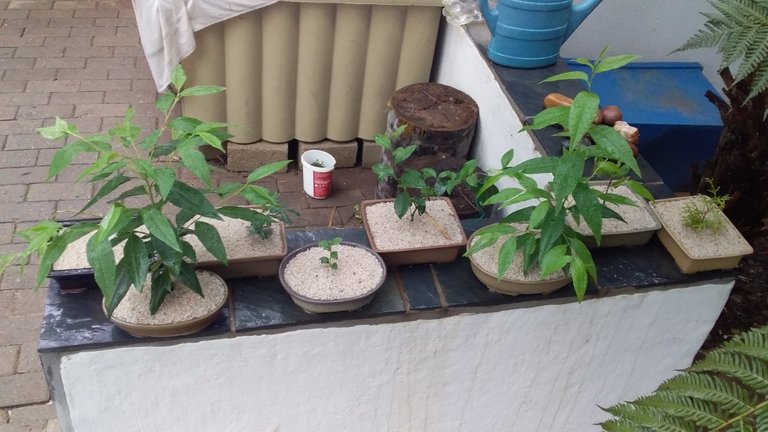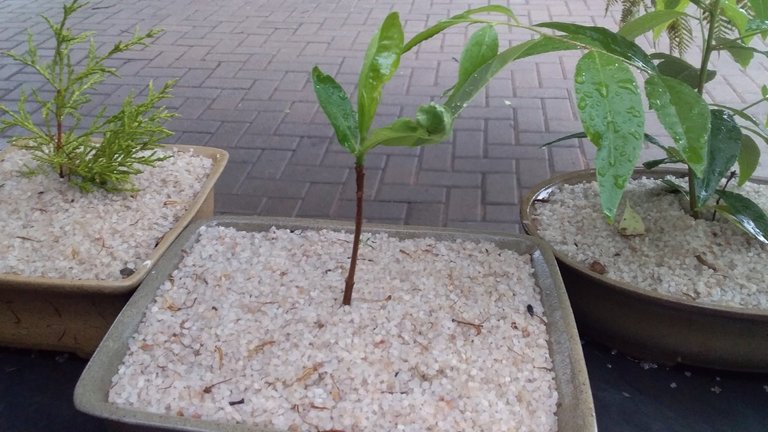 Another of my favourite trees the epic African Baobab Bonsai as above, this I planted in commemoration of my precious Child Jesse around the 13 th February 2020 and when he is old enough to look after him I will gift it to him.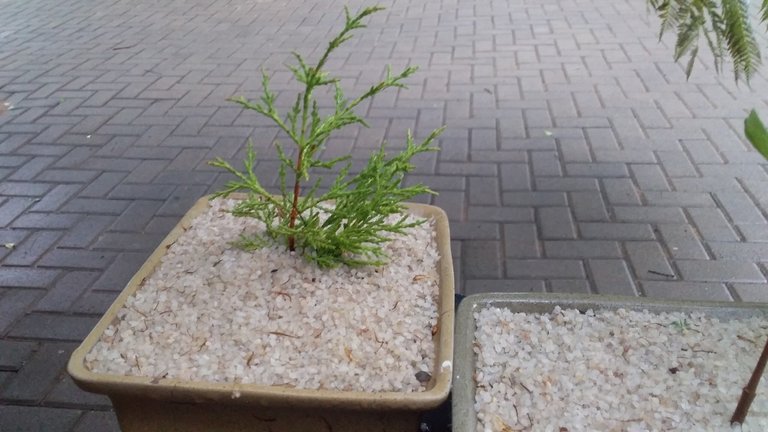 Above the epic Christmas Tree and below awesome Jacaranda's hopefully some white Jacaranda trees as well as purple!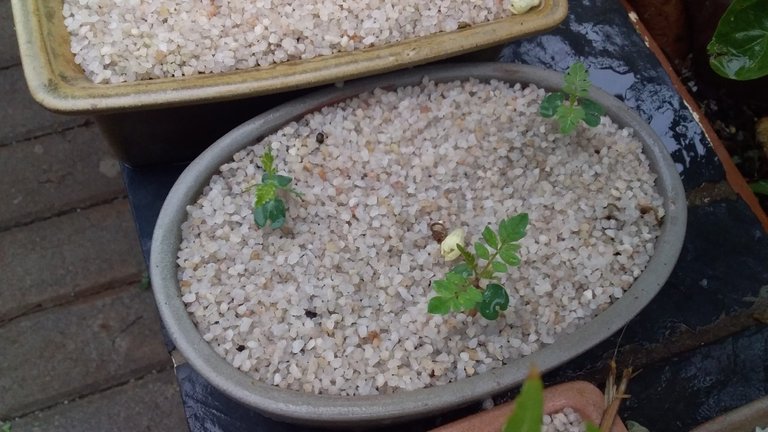 A general overview of all these lovely trees I am growing!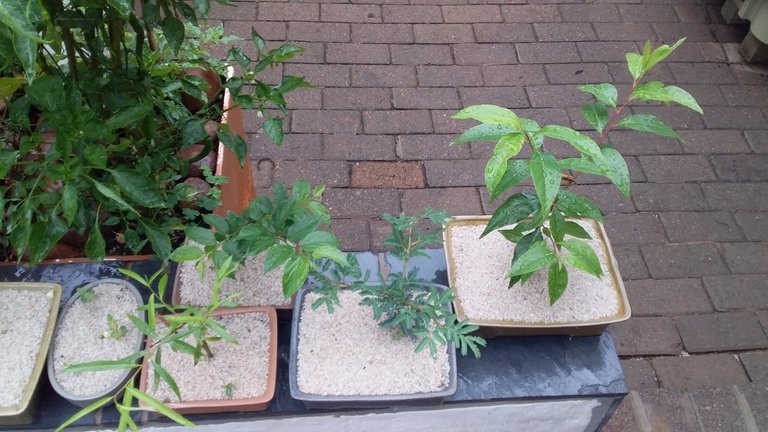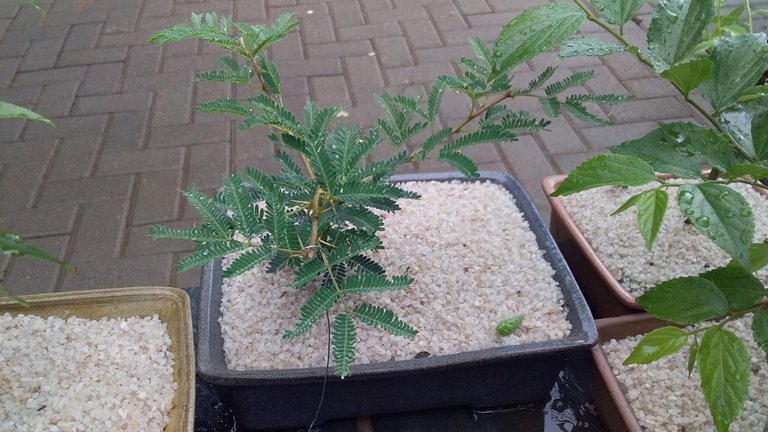 Lastly the awesome white stinkwood also a nice tree growing just how I want it to in a slanted fashion also promises to be gorgeous in time to come!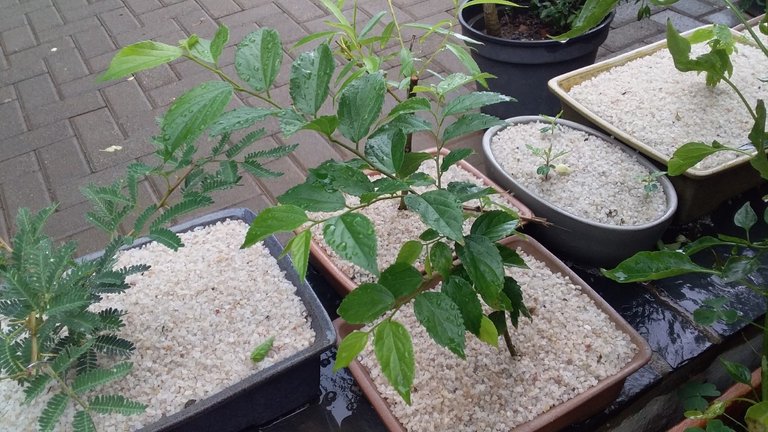 Nature the incredible!
Love and light, have an amazing Tuesday!!
Cheer$;)