Hello, hope y'all have a wonderful day!
Been busy with some personal stuff since dropping my game challenge for the past few weeks.
Today, I decided to make some twists, sort of a guessing game with my usual black and white shitpost, rewarding 1 STEEM to the first steemian who can guess the right answer with what's being asked from the photo, I will support the right guess with a colored photo.
THE RULES
1. Be the first one to guess and drop the answer here, So Jack be quick!
2. No repetition.
3. Mark the object of the photo you find your right guess.
Let's get it started!
We were having a break after a Basketball game session and decided to take some photos of our shoes with some of our non-playing friends in a groupie.
so now, LOOK FOR MY SHOE! at the photo is the game of the day.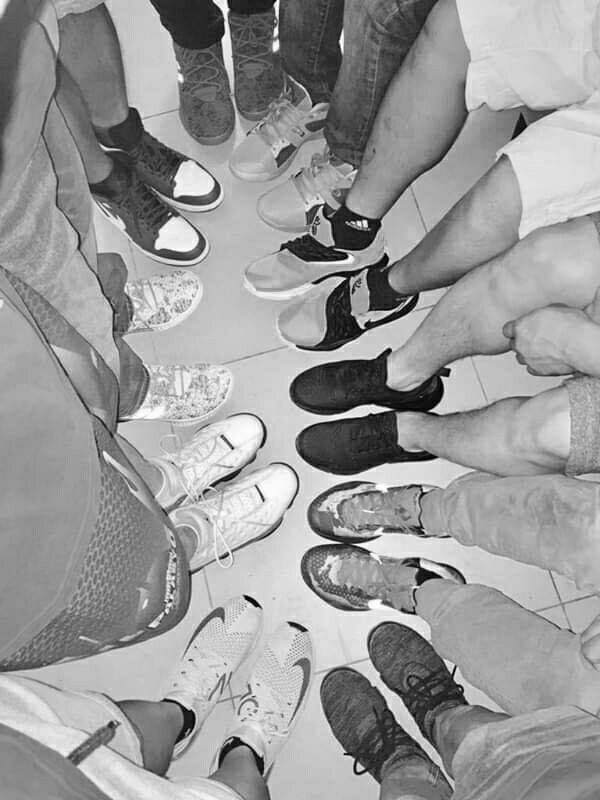 WANNA HAVE SOME PLANKTON TOKEN? join @plankton.token
@mermaidvampire
@zephalexia
@atongis
@cindyhartz
game challenge and get some PLKN for free and see it here

gif by @gerber
THANK YOU FOR DROPPING BY!