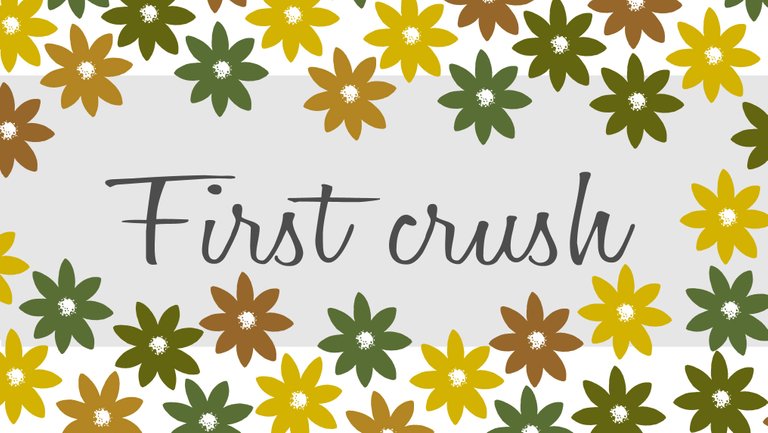 Created with Adobe Illustrator


30 days blog challenge
24 - First Hollywood crush
First of all, a ¨crush¨ is the infatuation we have towards a person we do not know, we get excited with our idea of what that person could be and maybe dream about that person.
Crush is similar to platonic love or idealized love, the one we feel for someone who seems unattainable. That's why certain love affairs on social networks, such as Facebook or Twitter, are also designated as crush, which sometimes are practically unreachable. - according to significados.com.
Knowing this, t can say that my first Hollywood crush, my first of life and forever my platonic love is Jeremy Sumpter alias Peter Pan.



30 días desafío para blog
24 - Primer crush de Hollywood
Primero que nada, un ¨crush¨ es el enamoramiento que tenemos hacia una persona que no conocemos, nos ilusionamos con nuestra idea de lo que esa persona podría ser.
Crush es similar al amor platónico o amor idealizado, aquel que se siente por alguien que parece inalcanzable. De allí que también se designe como crush a ciertos enamoramientos en redes sociales, como Facebook o Twitter, que en ocasiones resultan prácticamente irrealizables. - según significados.com.
Sabiendo esto, puedo decir que mi primer crush de Hollywood, mi primer de la vida y por siempre mi amor platonico es Jeremy Sumpter alias Peter Pan.
---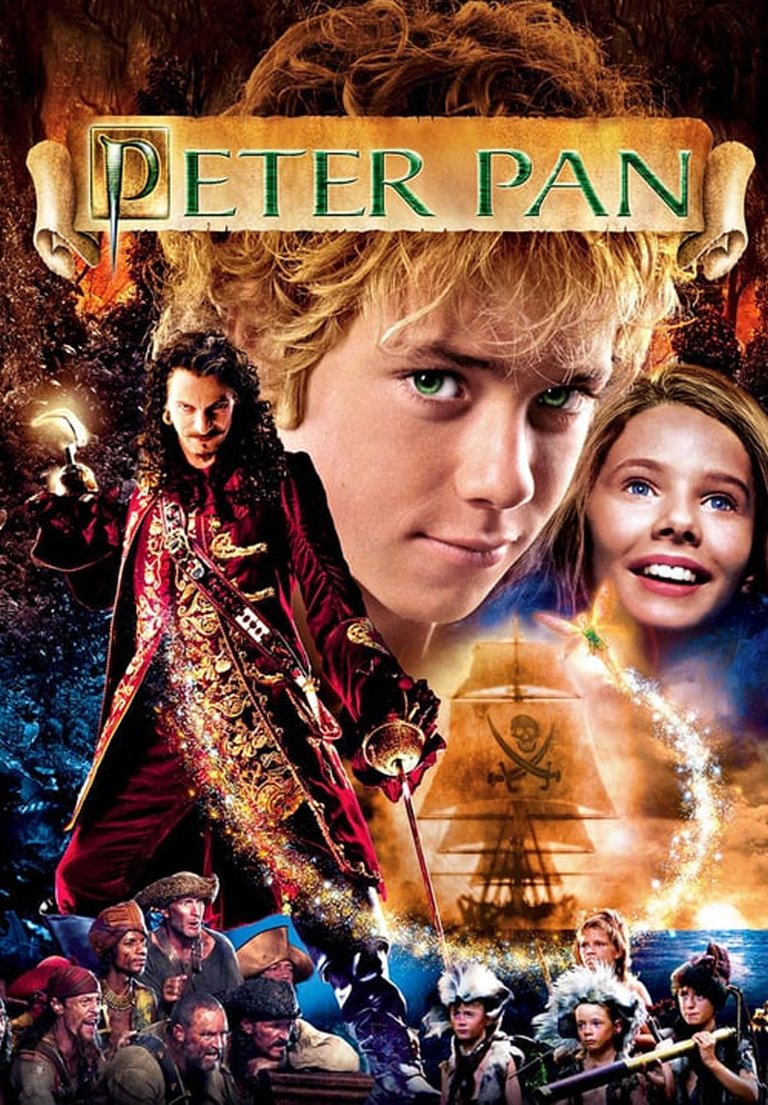 Source
Peter Pan, 2003 film, consists of the story of how John and Michael are two brothers from London, who together with their sister Wendy have an adventure in ¨Neverland¨ together with Peter Pan, there they are involved in various adventures with the Lost Children, the Indians, Captain Hook, pirates and a giant and fearsome crocodile that lives in the rivers of the jungle.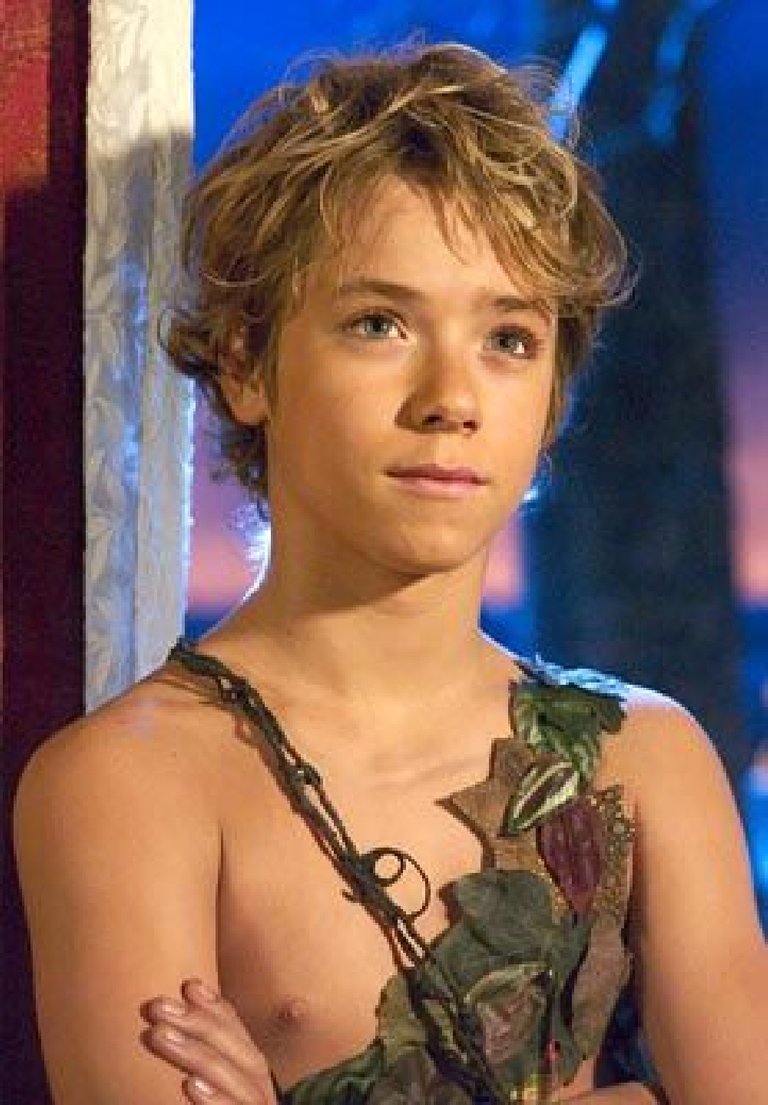 Fuente
Peter Pan, pelicula de 2003, Consiste en la historia de como John y Michael Darling son dos hermanos de Londres, que junto con su hermana Wendy tienen una aventura en ¨Nunca Jamas¨ junto con Peter Pan, allá se ven envueltos en diversas aventuras con los Niños Perdidos, los indios, el capitán Garfio, los piratas y un gigante y temible cocodrilo que habita en los ríos de la selva.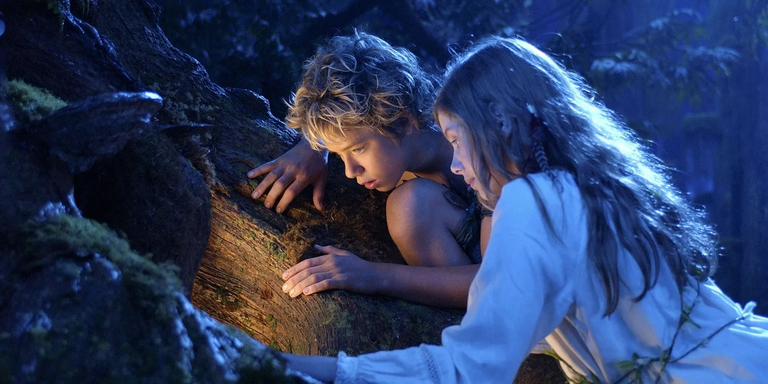 Source
To all this story of adventure we can add the romantic story between Peter Pan and Wendy, who fall in love and create a great bond. There is also an unrequited love from the beautiful TinkerBell ada who gives Peter Pan her magic powder so he can fly.
A todo esta historia de aventura se le agrega la historia romantica entre Peter Pan y Wendy, los cuales se enamoran y crean un lazo bien grande. También hay un amor no correspondido de la hermosa TinkerBell un Ada que le da de su polvo mágico a Peter Pan para que pueda volar.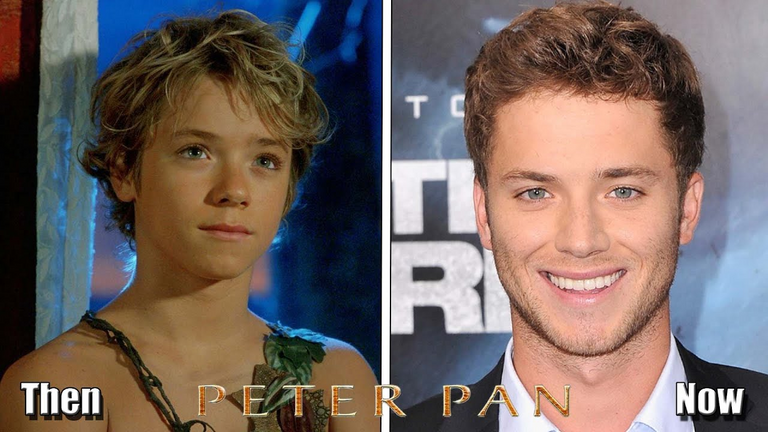 Source
He grew up in a small town in Kentucky, has moved around several times, is a very talented actor, has won numerous awards and participated in many movies and series, is 6'2" and 31 years old (takes me a few, but who's counting?).
And well, as you can see, the boy besides captivating my heart at that moment continues to captivate it with his beautiful growth, i just say that i keep waiting for the thimble to give it to me and not to Wendy, those who saw it will understand me.
Well this is all for now, thanks for joining me in this little corner with tripod, i hope to see you soon... and remember, good vibes always.
Creció en un pequeño pueblo de Kentucky, se ha mudado varias veces, es un actor muy talentoso, ha ganando numerosos premios y participado en muchas películas y series, mide 1.85mts y tiene 31 años de edad (me lleva unos cuantos, pero quien lleva la cuenta?).
Y nada, como puedes ver, el chico además de cautivar mi corazón en ese momento sigue cautivándolo con su hermoso crecimiento, solo digo que sigo esperando que el dedal me lo dé a mí y no a Wendy, los que la vieron me entenderán.
Bueno esto es todo por ahora, gracias por acompañarme en este rinconcito con tripode, espero verte pronto... y recuerda, buenas vibras siempre.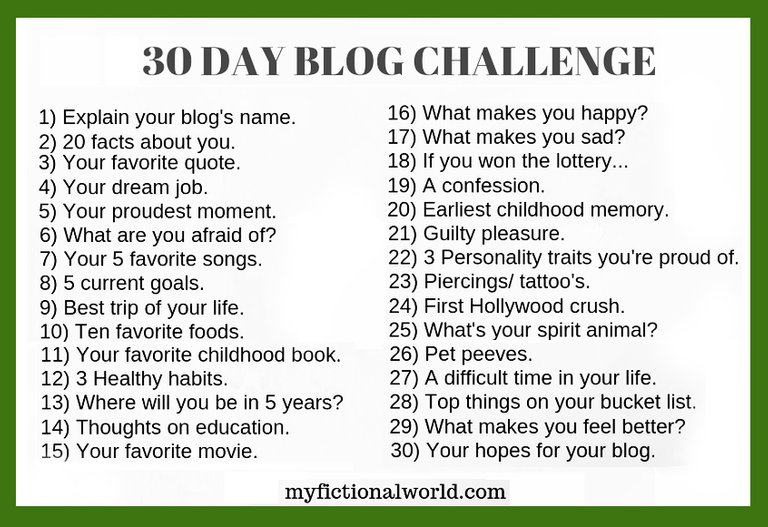 Edited with Adobe Photoshop, original here.

Past links of the challenge:
Day 01: My blog name
Day 02: 20 facts about me
Day 03: My favorite quote
Day 04: Dream job
Day 05: Proudest moment
Day 06: What am i afraid of
Day 07: My favorite songs
Day 08: 5 Current goals
Day 09: Best trip
Day 10: Ten favorite foods
Day 11: Childhood book
Day 12: Healthy habits
Day 13: 5 years from now
Day 14: Thoughts of education
Day 15: My favorite movie
Day 16: What makes me happy?
Day 17: What makes me sad?
Day 18: If i win the lottery
Day 19: A confession
Day 20: Earliest childhood memory
Day 21: Guilty pleasure
Day 22: Traits i´m proud of
Day 23: Piercing / tatto´s





---
--> Check out our products here <--
---

---
All the illustrations are created by me with Adobe Illustrator.