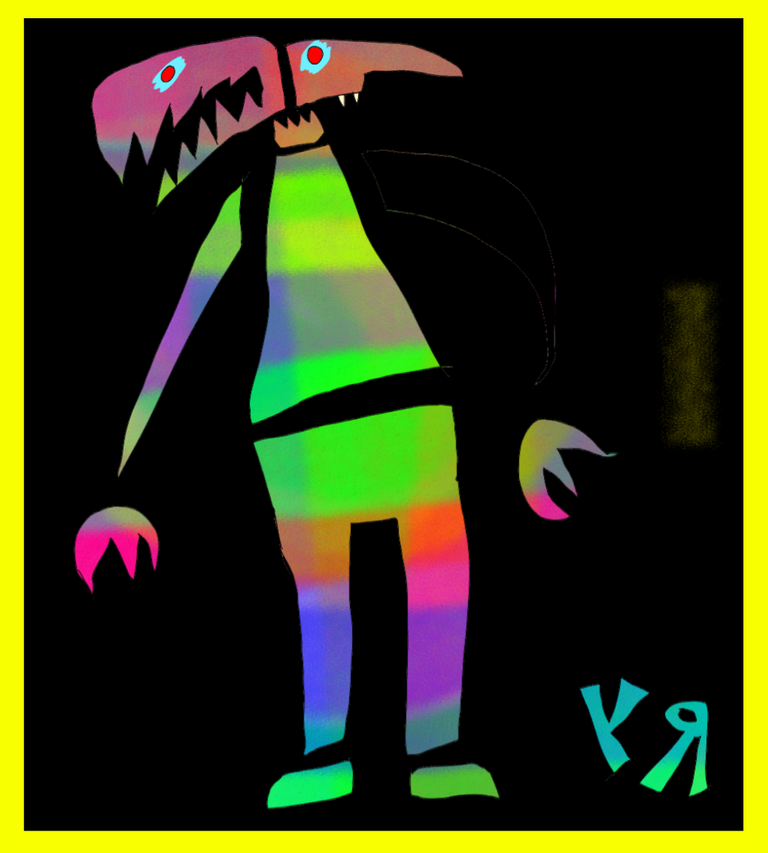 [Digital drawing. 2020. By me...but honestly, who else would share an image like this if they hadn't made it themselves?]
Greetings Grunka-Lunkas! I THINK (but don't quote me) that the drawing above is a troll---old enough that it's starting to grow a second head. (If you didn't know trolls could grow more than one head, please watch the movie, Troll Hunter! It's hilarious!)
And that drawing is about the only thing I finished today...
[CORRECTION: I also uploaded a 1 of 1 #nft to NFT Showroom! Check it out here:
https://nftshowroom.com/richardfyates/gallery/richardfyates_trash-for-life-in-the-haunted-honeycomb_skippy-by-richard-f-yates-hf
END CORRRCTION MODE.]
I didn't have much time for ART today, but I DID get to spend about ten hours hanging out with a MONSTER!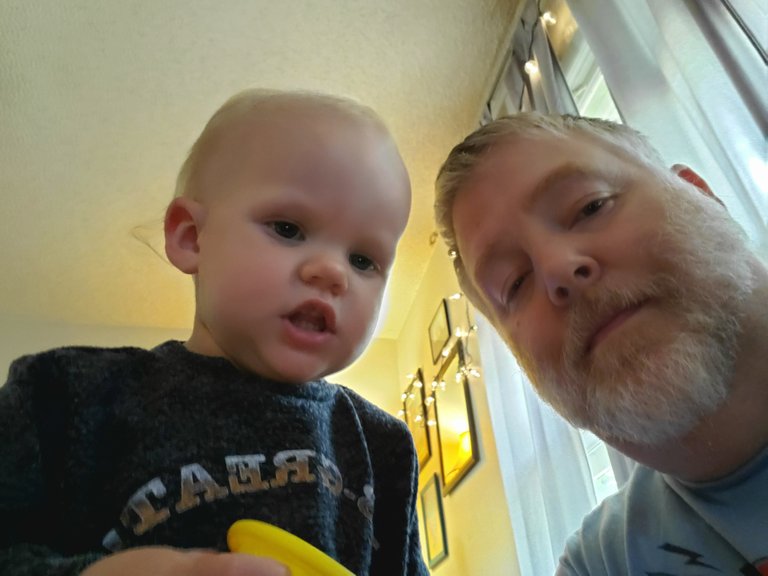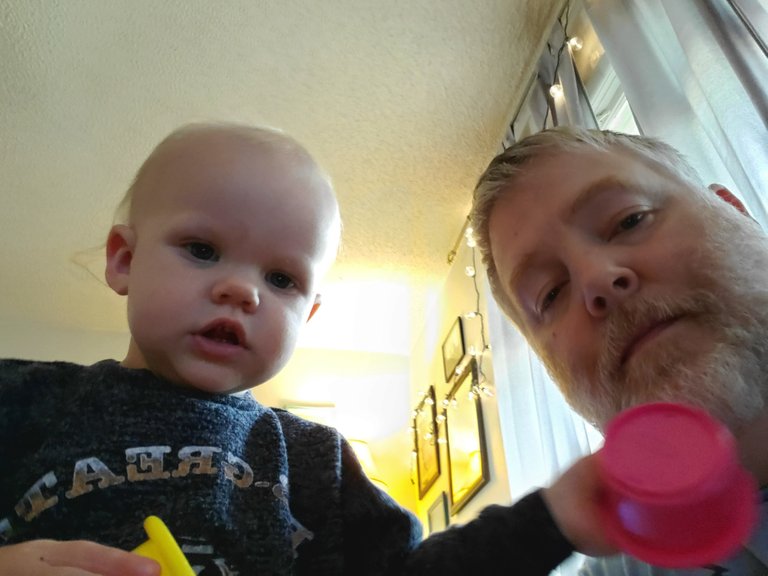 The old guy on the right is me (included for scale.) The toddler is Felicity, my frequent collaborator on both art and audio projects. Today, however, we explored 102 things you can do with a flashlight, how much cat fur we could pull and not get scratched (our cats are actually super-nice to the baby...a bit TOO nice, if you ask me), played with a bubble blower, messed with maracas and a toy snare drum and a mini keyboard, and we listened to all our favorite music videos: Muppets, Bongo Cat, Ministry, Toni Basil, Deee-Lite, Prodigy, SpongeBob, Fuzzbox, Faith No More, Split Enz, The Kinks.... The classics...
In the midst of a block of up-tempo dance tracks, the kid FINALLY crashed out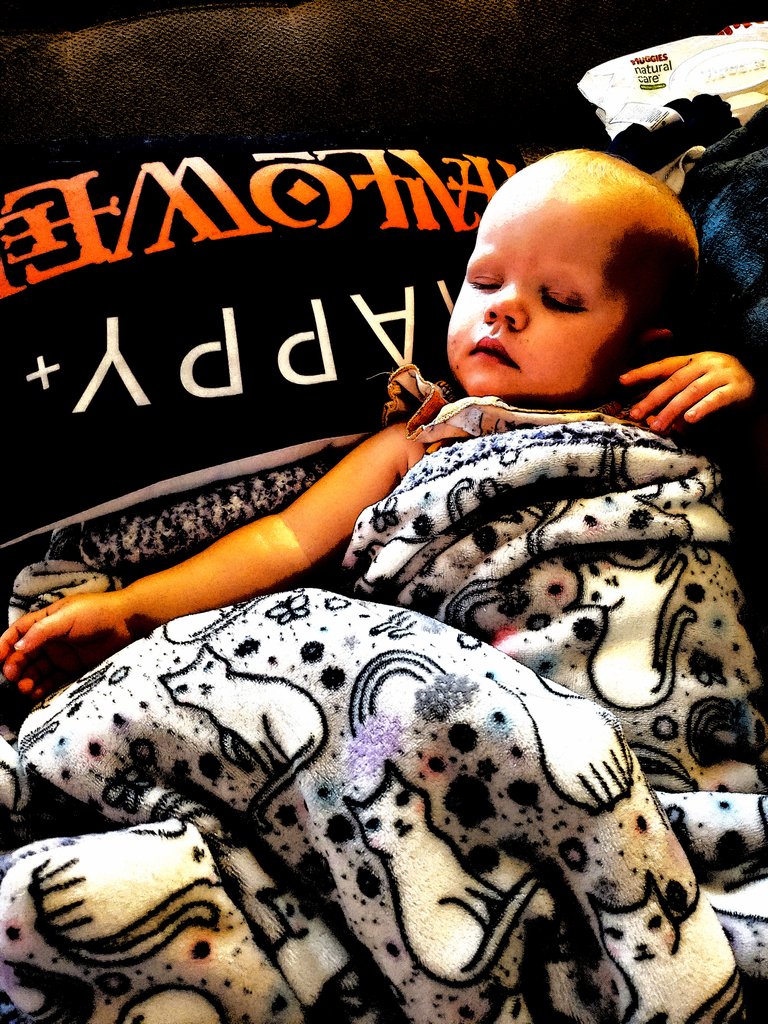 For about 15 minutes! Well, dang-nab-it, Grandpa didn't get no nap, and I'm OLD! So even though it's only 10:PM, I'm calling it a night! Thanks for stopping by! Hopefully, I'll get more finished tomorrow!!!
---Richard F. "Grandpa" Yates (Tired-Ass Fool...)