Yay! I can proudly say I have managed to survive for one extra year. Take that Darwin.
I am more or less the same age Jesus died. I tried to arrange to go out for drinks today, but all my friends were busy, working, baby sitting or whatever. Another sign I am getting old I guess.
So, Ill spent the night at home. Parents came for a visit (I am really glad I still have the both of them!) and my wife @ruth-girl made this nice "cake" with waffles and truffle balls. I like balls. They felt nice in mouth: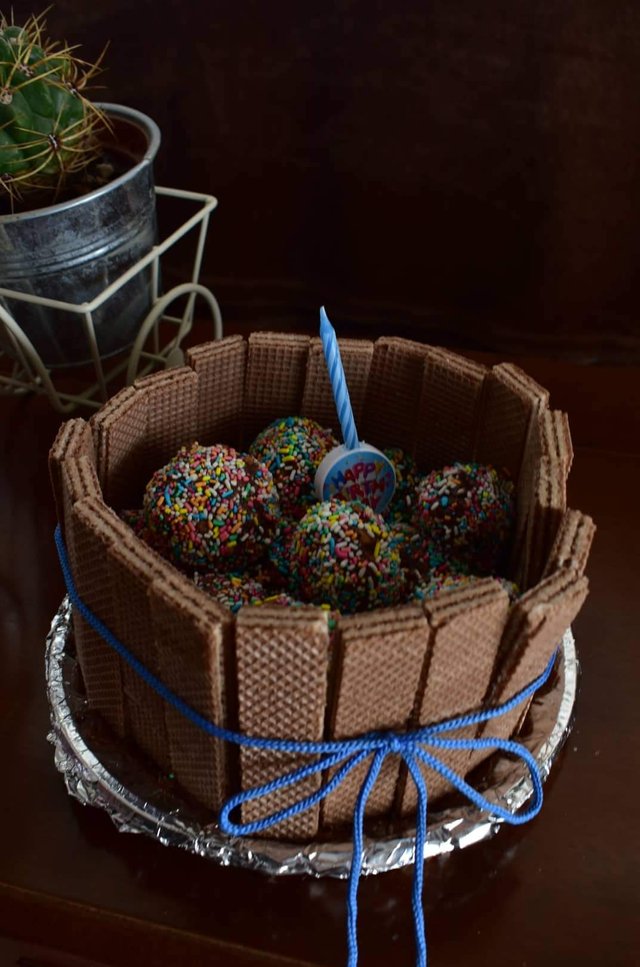 So, what are my goals for this year? Get rich and fit I guess. The first will depend on the markets, I have amassed some really nice and fat bags during the bear market so hopefully 2020 or 2021 will be the year I take my early retirement and leave my cuck job for personal development and to endeavour making money in some other way that I will actually enjoy.
As for getting fit, I am surprised I am not morbidly obese yet or dead from a stroke with my diet and lack of physical activity all the past years. In the last two months I have been exercising almost daily and I am back to doing push ups, pull ups and other shit.
To give you an idea of my current level, I can easily climb 30 times the stairs in my house, do 50 push ups, abs and some other shit, all in a row and hardly break a sweat. Two months ago when I started exercising, I barely managed 10 push ups and my muscles were sore for a week 😂.
Atm I am probably way more fit than I have been in the last 6 years. And the last few days I making a cautious effort to improve my meals at home, mainly reducing the pointless carbs like bread and spaghettis.
So yeah.
Happy birthday to me.