Whenever i get some free time, i just go to youtube and watch some videos to pass the time. But sometime i find videos with very low volume. Since i watch them in my laptop and don't have a sound box, the increment of volume is limited. And i feel like my laptop speaker's sound is bit less compared to others. So, i used to had very hard time listening and understanding those videos.
Some days back i was thinking if there is any software or extension to increase the volume level. Then i searched for it in google and found a perfect extension which helped me out.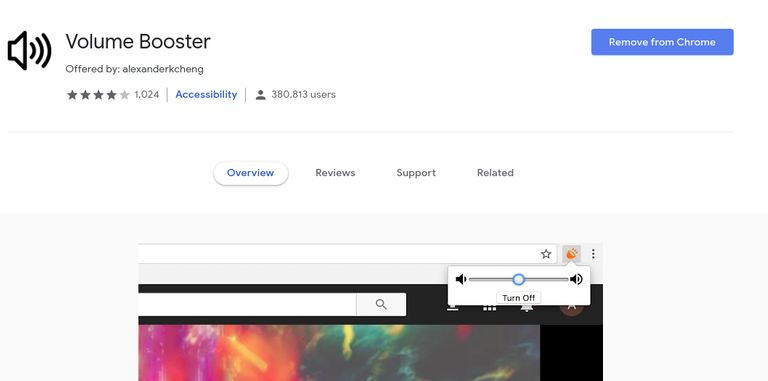 Volume Booster
Pros:
You can activate the extension by just clicking the icon. On clicking, it will start working for that specific tab. You can increase/decrease the volume as well. This can extends the volume approximately 4 times than the actual one. There is a turn off button to stop it working. Again, you have to set it up for each tab.
Cons:
It works really fine for low sound, but when you use it on a decent sound though it will increase the sound but there will be a loss of audio quality.
This extension was really helpful for me. If you are facing similar issue, i would suggest to install it.

Thank You Very Much For Stopping By