It looks that the easiest thing in life is judging others and criticize other's work... I have written yesterday a blog post about the focus of people on the Steem, downvotes, and impact on communities, and generally, how can we improve our platform... I know that I'm maybe boring with these downvotes stuff, but I like to look at the same problem from different views... To study different aspects of it...
I would like to try something different today... I would like to watch on the problem from people's view... Let me try to explain what do I mean...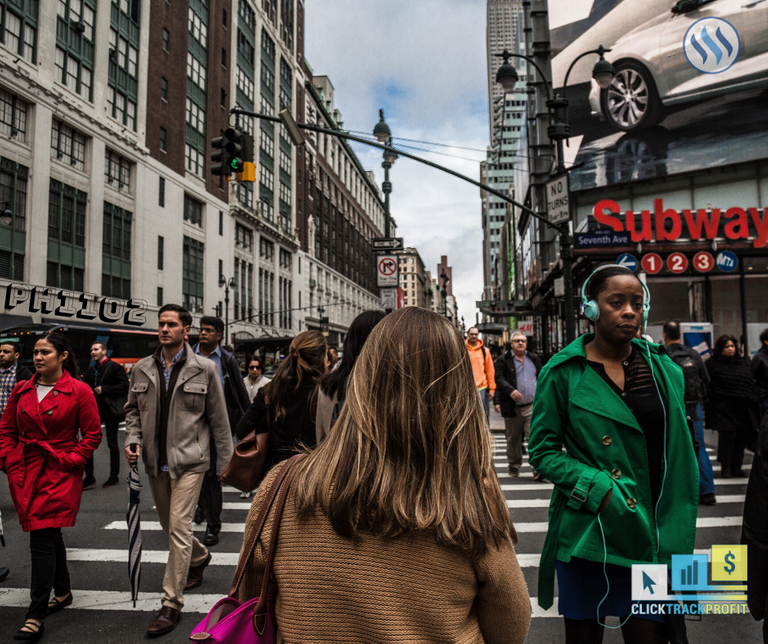 created on canva.com
I was talking with my son yesterday about mobile phones (what other topic is interesting to a teenager? :) ) and we get into the story about "fingerprints" scanner (or whatever is its name... you know what I mean)... And he concluded: "How interesting is that every man on the planet has different fingerprints."
YES! And, there are no two identical people on the whole planet... We are all different, we all have different faces, bodies, feelings, emotions... Maybe some of us had a similar past, but I'm sure that even if it was very similar, we didn't react the same.
You don't know what have I survived in the past, don't judge me in the present... If you want to help me, please do so... But don't judge me...
If you want to show me where should I go, don't push me... Show me that it is a better way, and I will listen... And I will change my course...
I have met a bunch of great people in our #CTP tribe and STEEM in general (yes, I call it our, because I feel that I belong here)... They are all different individuals, with different problems, a lot of them with really serious health issues... But, they bring a lot of value to our community, they are supportive, they are kind, they forget about all their problems when they are surrounded by friends...
And we help each other to survive the day, to learn something new, to be a better person at the end of a day...
Maybe the price of Steem isn't the best, maybe the downvotes are a big mistake, maybe this network is a total failure... But... I know that the bonds that we have created here aren't a failure and that we will survive as a community in either way...
We are people! We are stronger when we work together, and we are weaker when we are alone... That's why it is important to create COMMUNITIES and that's why it is important to care about the people and your closest ones.
Don't try to break what we have created, because you will fail!
~ph~

.:. .:. .:. .:. .:. .:. .:. .:. .:. .:. .:. .:. .:. .:. .:. .:. .:. .:. .:. .:. .:. .:. .:. .:. .:.

Don't forget to follow, resteem and browse my steempage to stay connected with all the great stuff!

Do you need FREE affiliate marketing lessons? Join ClickTrackProfit

.:. .:. .:. .:. .:. .:. .:. .:. .:. .:. .:. .:. .:. .:. .:. .:. .:. .:. .:. .:. .:. .:. .:. .:. .:.