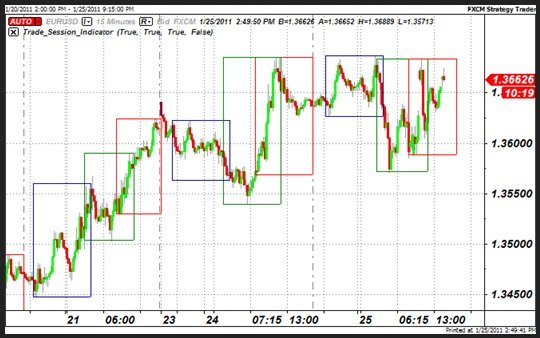 Ok, as per usual, I'm all gung ho, with an idea that I haven't fully thought through - but my initial thoughts on this might just be a new model in steem ....
(so forgive any idiotic sentences, this is a kind of stream of consciousness...)
I sold 125 steem the other day- at 27 cents
It's now selling at 21 ish. I made a fair amount, percentage wise - if I buy back now.
(125 x 6 or 7 cents, whatever).
Ok, NOW..... imagine if us steemians, rather than just rely of 'free upvotes', traded the markets instead, and returned a proportion of the profits to the people who upvote you? (give you the stake to trade).
My current measly 120 odd Sp doesn't give jack shit back to any of my up voters, BUT, if I transfer my profits back into steam, keep 50% for myself, and distribute the other 50 among my upvoters....
Ker-ching !!!!!!!!!! -for everyone involved.
Of course, this relies on me buying and selling at the right times ....BUT (and it's a bigger but that jenifer lopez''s butt)
It means 'we' profit - or lose - together - as a community.
What it means is, that for the first time as far as I can see - profiting of steem becomes more of a meritocratic exercise. i.e IF I'M GOOD ENOUGH to trade or not. (I have some experience in this , in trading fiat pairs, forex).
I like merit based systems. I tend to do well.

And if people- better than myself are trading- and doing the same thing by giving back to the steem community - good luck to them!, is what I say.
I ask for no money to be handed over for me to do this - just up votes for my posts, as per usual - if you think they offer value.
It's a contract between myself, and myself, to reward those who support me.
I always honor contract.
So this is what I'm gonna do, as an experiment.....
1/ Trade my up voted amounts every time the steem value in my account hits the 6$, 9$, 18$,27$ value.
($27 is not an arbitrary number, I have my reasons for this, which is my 100% my business- and no one else's.
So far, I've turned 100's of steem into profit using my method, and I haven't lost money once. Not once.
I'm not suggesting this is some 'can't lose' equation, I can only tell you the story so far, based on my results
2/ I'll then return 50 % of any profits - to be distributed among my up voters. (NOT based on stake size, but on relationships, and nothing to do with sycophancy. ....Even @freebornangel will get his fair share! lol - as it should be).
If I lose out on my trades, we all lose, and if I don't, we all profit.
And profit much more than me giving out 0.001 cent, per upvotes.
THIS, in my opinion, is a community focused, ethical, redistribution of wealth mechanism.
This will also weed out the virtue signalers who 'talk a good game', but never truly give anything back.
There is a big difference giving something that costs nothing, and giving something that is yours (ie , and not a 'commons' reward pool).
It will be interesting to see if the 'big stake' holders pick up on this and upvote me big time to involve themselvess in the experiment.
Big upvotes doesn't mean big rewards coming back. This is changing the way to look at it.
Big upvotes means more distribution of wealth to the smaller up voting people on here.
This is circumventing the 'code is law', and is relying on relationships ....As so many virtue signalers here, keep going on about ....
'It's about the community, not rewards'.
....Yeah, we'll soon see about that....
Virtue signalers, I eat 'em for breakfast. (unfortunately though, I never fill up, as they have no substance).
Communism works great at the local level, it just fucks up when control freaks try to scale it up.
Simply because growing levels of bureaucracy, are required to administer the scaling up it, and bureaucracy is the death of anything working out good 'for the people'.
Always.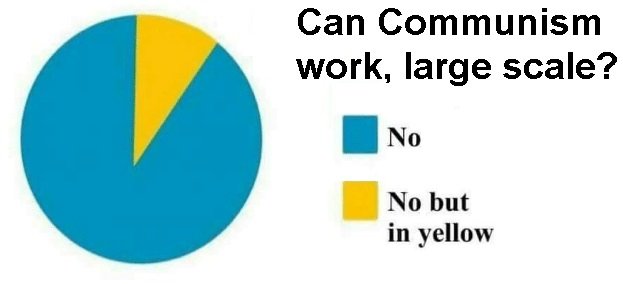 Now, don't expect quick results, I'm busy doing other shit....
But my word is my contract, and this is what I'm gonna try. (how long for?- 1 month, 2 months?, I dunno - suggestions please)
For me- it's something new to try, and for you guys, who support my posts, and maybe it will even carve out something of a new paradigm in the ecosystem, going forwards.
(My free time will be increasing a little now, as my other shit is pretty much in place, and it's requiring less and less of my admin time.)
Long live meritocracies!
Ok, my stream of consciousness is over - I'm sure there are more holes in it than Swiss cheese, so feel free to comment.
Lucylin - A rebel without a clue!