Now before all you witty people say ' fucking hell, that's a new one, lets hear it....'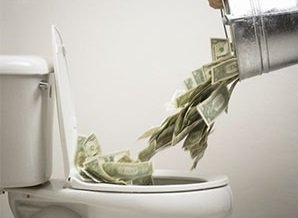 I just read a post by @practicalthought and, as ever, he had some intelligent things to say.
One of the things he mentioned, was him powering down to liquid steem. Not necessarily to sell, but to have the option, depending on how things pan out with the TRON situation. (rather than having to wait 13 weeks).
So then I looked at how much SP is needed to give one cent upvotes to anyone. I haven't looked at that for months.
See below.

Anyone can power up immediately, from liquid steem.
When you have a small amount of SP (less than 1300 ), what is the incentive to be powered up?
I mean, I upvote, but my measly amounts makes no real difference, except to let people know that I read an article, or to acknowledge a reply.
Can anyone give me logical reason NOT to power down and just keep it in liquid steem?
(even without considering the ongoing tron thingy ).
When/if I reach the 1300 sp mark, I can just power up again, immediately.
....and meanwhile, I can still keep enough in the SP account to still up vote a recognition of interactions.
That's it.
Nothing deep, and probably not that important, but thought I'd mention it.
(did I also mention that I've a free day, and lots of free time?)