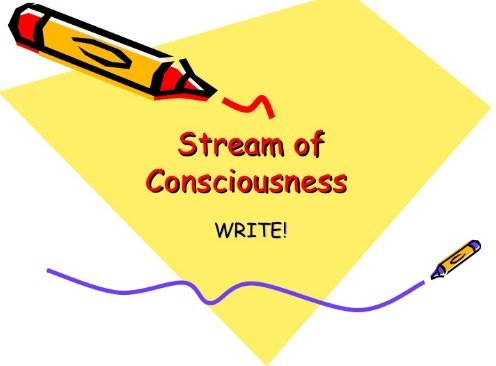 Just a quick stream of consciousness before my post...
I remember when I joined steemit, I never had enough time in the day to write a couple of posts and engage with all the really interesting people here.
What the hell has happened?
Where have they all gone?
After chatting to @abigail-dantes (if you are not following her, why the hell not? ), it dawned on me the sheer lack of engaging and interesting people on this platform compared to the last two odd years ago, when I joined.
A very sad state of affairs, in my opinion.
It seems the steem ecosystem is getting more insular, and with more navel gazing , talking about how brilliant steem is...
Ok, I had to get that out.
@abigail-dantes always gets my brain cells firing (one of the few people on here nowadays), and the last post she wrote was no exception.
For some reason, my thoughts got around to sex.
(Nothing to do with Abigail, like that - heads out of the gutter!).
But the thought processes sprouting from the post, comments, and later thinking some more - did get me around to thinking about sex.

Why?
Well, I'll tell you, shall I?
My journey using sex.
It's all about 'know thyself'. ...Nothing to do with sex, bizarrely.
While there are many different journeys and paths to take for different people to discover who they really are, sex was my vehicle of choice that led to me understanding myself.
As Carl Jung said....
"One does not become enlightened by imagining figures of light but by making the darkness conscious."
Oh, he also said this to...
"A man who has not passed through the inferno of his passions has never overcome them".
If you don't have the scars to show from this 'right of passage' - then you've never truly lived. .
Nor are you ever truly the master of yourself.

My life experiences were borne from a very dysfunctional family, and that has undoubtedly shaped me more than anything else.
I had to face my demons....my dark side.... and my inferno of passions , to find out who I really was...
I don't see many people doing that in real life - It's one reason why I'm becoming a semi recluse as I get older.
Unless you've gone down the road of 'knowing thyself' you really have no idea.
Only you know whether you have - or not.
But here's the kicker - You can't bullshit it.
(maybe you can for a time online - but definitely not in real life).
It's like talking to someone in your teens, once you've got past the dreaded 'virgin hurdle'.
You just know when someone is bullshitting -or not- about their 'virgin status'.
(It's not remotely important of course, but just an example to highlight my point that I'm trying to get across).
Experiencing it, makes the bullshitter just talking about it, stand out like a beacon in the dark. You can't blag it.
To paraphrase from someone ....'you can't teach me nuffin'
Obviously that's not entirely true, not by a long shot - but you do see what I mean?
The important things in life are the real things, and knowing yourself is the real biggie.
I get bored not being real with people, and many people who do not know themselves, bore me.
How could they not, if you think about it?
It's like talking to a two dimensional cardboard figurine. An empty vessel.

....'So whats the fuckin' point?' I find myself saying 'It's just wasting my time.'
Ok, yeah, back to the sex thingy....
Before I go on about my story, watch this vid clip I've made.
Rather than me saying anything else (for now), you tell me what you think about it...What emotions does it bring out?
Any?
None?
There ain't no right or wrong answers.
I'll do another post (or fifty) about my 'sex journey', and my self realization that came with it.( eventually, I might add).
While wallowing in the 'dark side' of myself, I learned more about me , than possibly anywhere else.
It will not be masturbation material - don't let the vid clip fool you.
(unless you're really twisted that is - in which case, enjoy, and knock yourself one out)
Back to the vid clip.... it's totally sexual, and without a single biological 'naughty bit' in it! (so not nsfw?..mmm)
If you're offended by it - that's your demons, your issues and your shit - but it's not mine.
I know my demons very well.
They don't scare me in the slightest.
I'd invite them around for afternoon tea, anytime!
Sex was my road to the self discovery....And a very interesting one it was to....
....As Mr Jung also said...
"People will do anything, no matter how absurd, to avoid facing their own souls."
(......like doing a job and sucking all your valuable time away from you- just for a few dollars more that you don't need? Now that is truly, truly, absurd.)