Photo Sunday ~ Queen's Park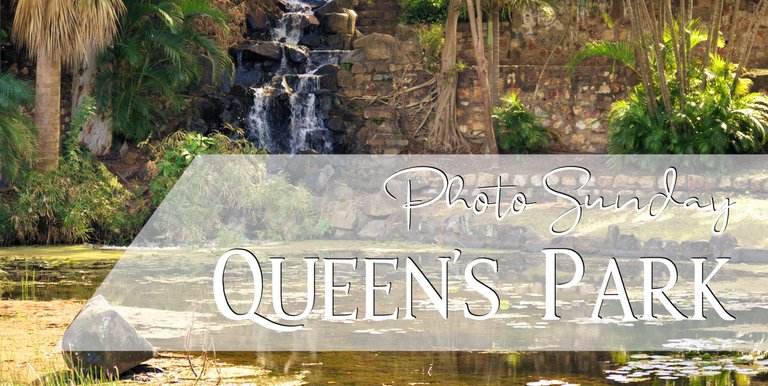 I don't know what it is about Queensland, but we seem to have a great many Queen's Parks. I'm not sure how it is around the rest of Australia, but in my state alone we have about fifty of these parks.
I remember when I was younger, in one of Brisbane's outer suburbs, feeding the ducks at Queen's Park. Then we moved to Maryborough and there was another Queen's park. My little mind was blown. Then a decade later we moved to Mackay, and lo! There was another Queen's Park.
It probably has something to do with our colony days, extending Her Majesty's glory. I'm woefully ignorant. Feel free to educate me.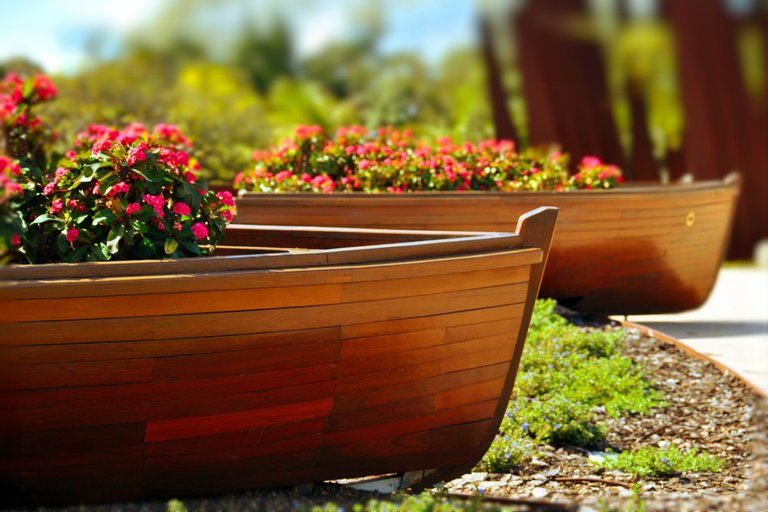 I just like pretty places and Queen's Park in Maryborough is most certainly pretty.
This is my first time here since about 2011 and I swear the Park has shrunk since those days. It seemed a lot larger when I was a tad younger. Or maybe it's because they've added so many things since then. The last time I saw it, it was under water because the Mary River flooded.
. . . . .
(Insert tiny, unedited, ancient photos yoinked from my personal Facebook)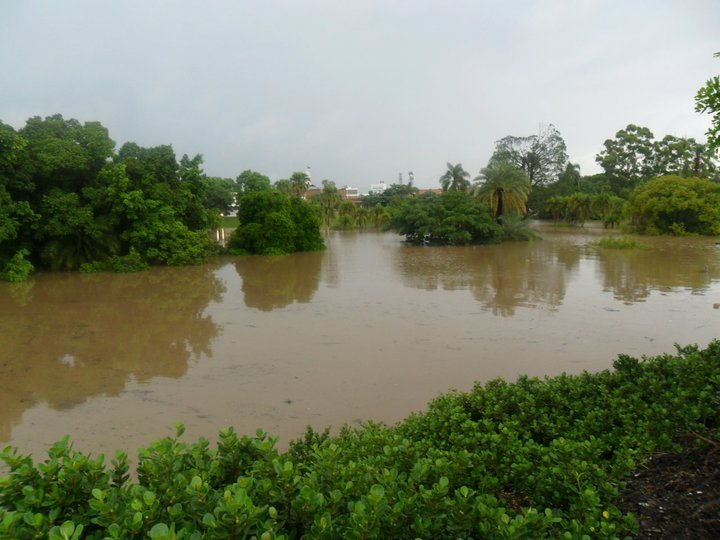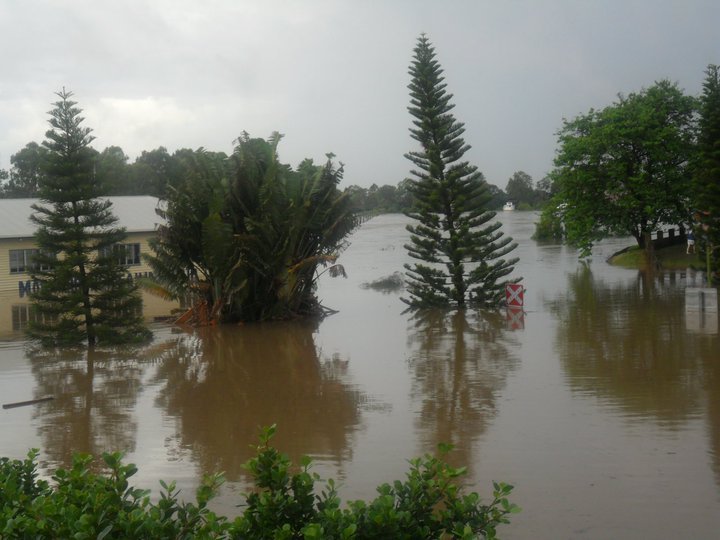 (Tiny, unedited, ancient photos insertion complete)
. . . . .
Leaving the past in the past, today I visited our Queen's Park for the first time in yonks. I returned to this town at the end of November last year, and it was finally time to visit once more.
The Park has become a massive monument to our ANZACs. There are speakers all around the park emanating the sound of people marching, the gardens have plaques placed every metre memorialising our heroes, and there are bronze statues every few metres.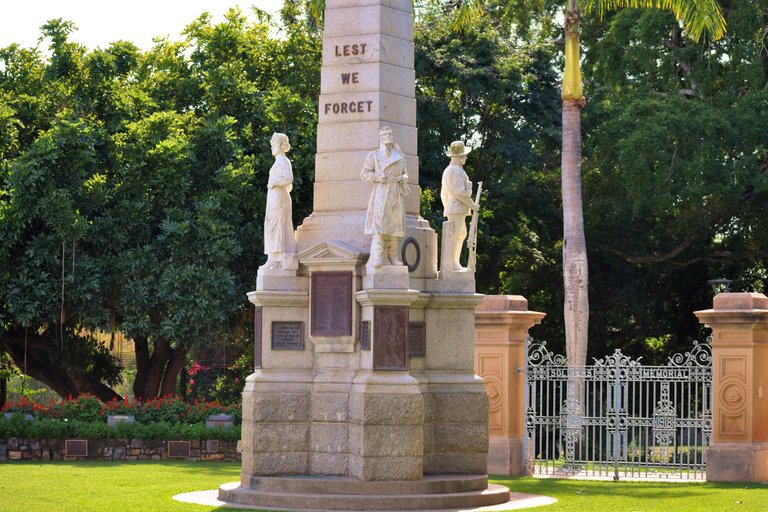 This statue has been there for as long as I can remember, but you can see the new plaques at the back near the gardens.
It was very different to what I remembered.
The pond in the far corner of the Park seems to have been expanded, there are giant musical instruments lying around for people/kids to bang around on, so many new gardens have been added, new pathways. There used to be an art area on the River Walk where people would display their sculptures... that has been removed.
Might have something to do with the flood-risk, I guess.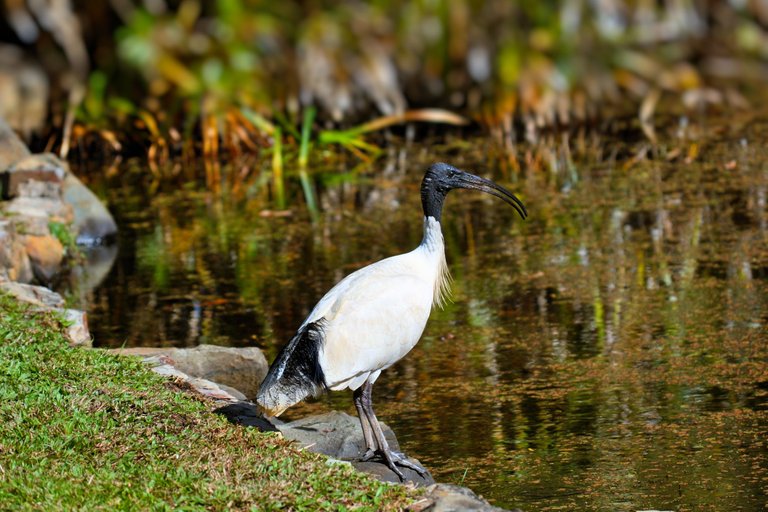 And there was only ONE bin chicken, as far as the eye could reach. Usually these things come in flocks, ready to assault any and all who dare bring a picnic lunch.
But if there was anything that had remained the same, at least the old 1800s train, the Mary Ann, was still chuffing.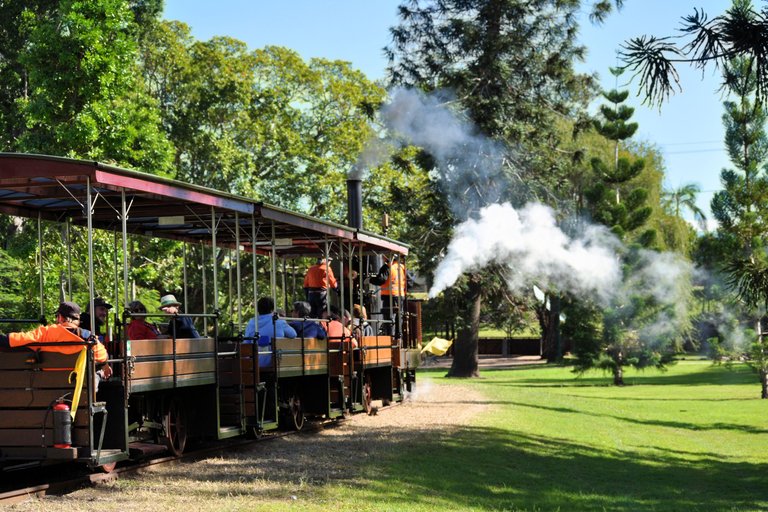 And at least the ye olde cannons were still propped above the river, ready to defend us from those pesky Russians, pirates, and bogans sculling beer on tinnies.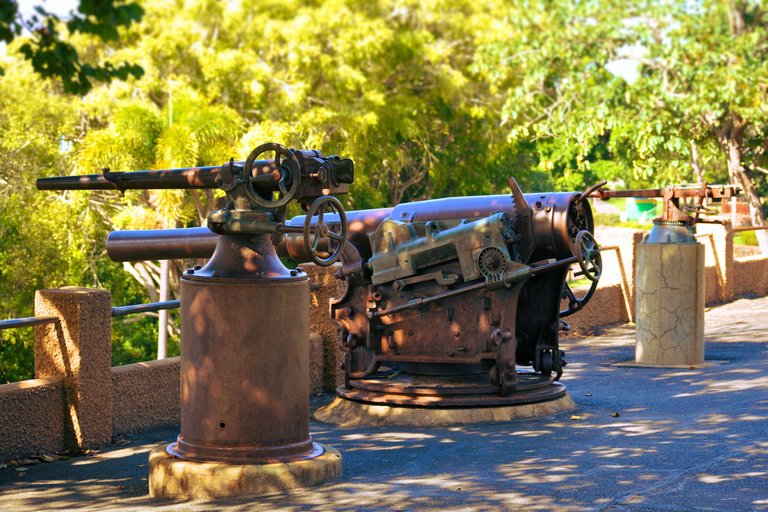 While different, the Park is still as beautiful as ever and brought back memories of the good ol' days.
Like back when a water thing must've burst beneath the ground and we got to ride the bulging grass bubble. Climbing the monstrous trees like the teenage ratbags we were. That time a Jehovah's Witness On A Bike stopped us and tried to convert us and I was amazed that they don't only knock on peoples doors.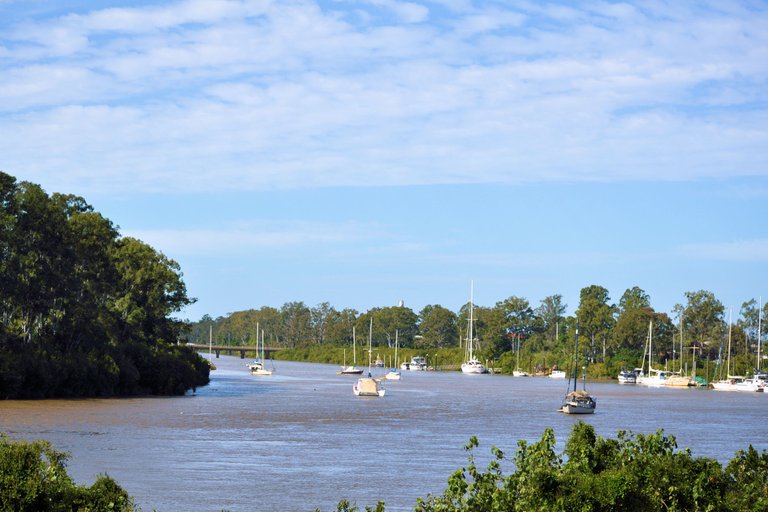 And the time I went fishing here with a few friends and I was the only one attacked by mosquitoes. They all caught catfish, and me? I caught over 200 mosquito bites.
Nowadays I freak out if I have -one- mozzie bite. Probably get malaria. 😱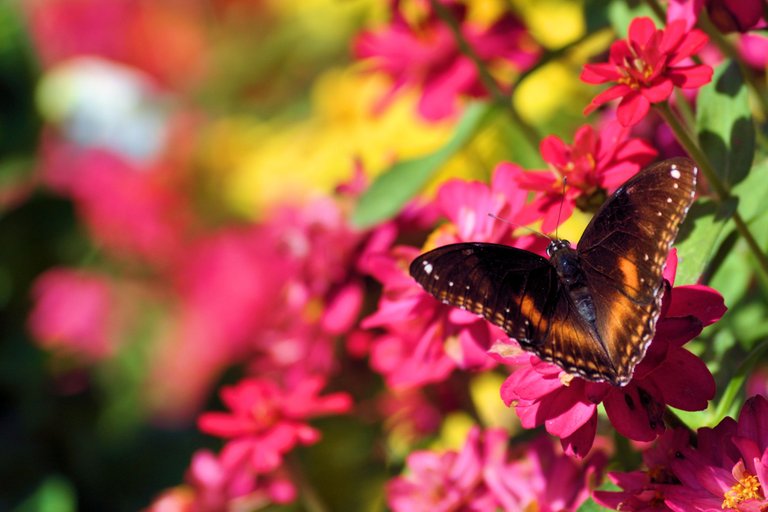 It was a nice day out at least. 😊 And my son was happy he got to see the old-timey train. We live about 5km from Queen's Park and every Sunday we hear the old train honking its horn.
Today he got to see where it lives!
Unfortunately, due to Covid, you have to prebook tickets to have a train-ride and they're only letting so many on at a time. Maybe next time we'll actually get to hop onboard.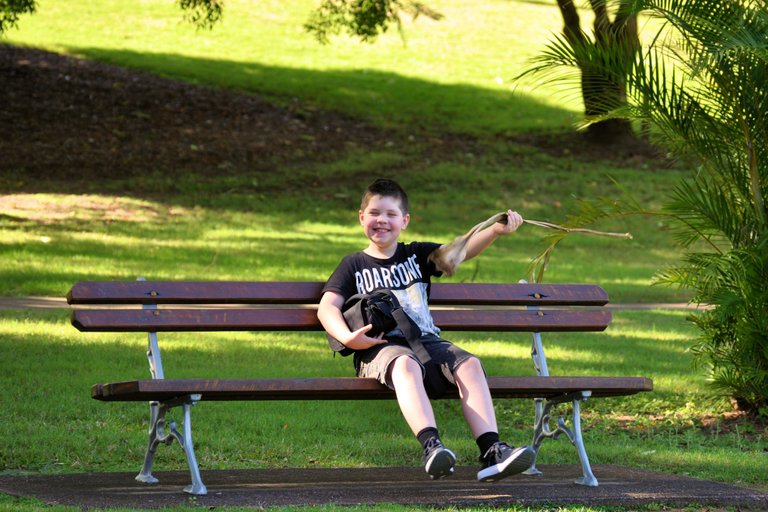 Until next time,
Thanks for stopping by! 🌺
---
All photos in this post are courtesy of me, @kaelci
---
---