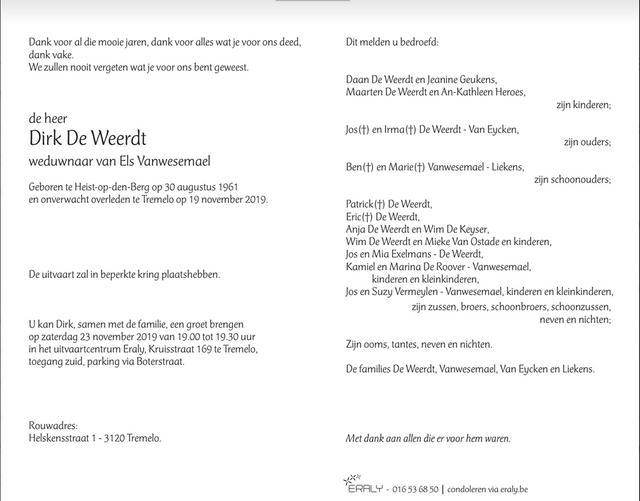 ---
So, I've been inactive for a couple of weeks and it's not looking like I'm going to be active any time soon. Except for this post of course...
Long story short, my dad just died, very suddenly. Tuesday-night my brother went home and he found my dad laying dead on the sofa. He immediately called me and I drove there, contemplating whether I should cross the red lights. I was in panic to be honest, while I was driving there, I was still hoping there was some mistake, that he might not actually be dead..
Yeah no, that wasn't the case, when I arrived, I saw him sitting in the sofa as usual, but he didn't move and he was cold as ice. I can't even start to explain the emotions that went through me when I finally realized that indeed, my dad was dead.
You have to take into account that my mom died 10 years ago, I'm only 29 years old and my brother's only 25 years old. Far too young to deal with all this SHIT! Honestly, I was contemplating putting a bullet between my ears for just a second, I really didn't want to deal with this and I also thought that it would be better if I'd just disappear from the world. No worries though, that was just an initial response...
In the end me and my brother managed to get everything in order and emotionally we're both okay. It feels good to write about it, but on the other hand it also feels weird to be completely alone in the world, idk if you would understand that???