Source: Pixabay
Earlier this month, Forbes highlighted
10 big challenges fintech companies face
. Having worked in this space now for about five years, I can vouch for some of them. In particular, I've noticed that fintech firms are seeing increased competition from big tech companies like Amazon, Facebook, and Apple. However, when it comes to online marketing, there are six challenges that are synthesized into two on Forbes's list. The rest of this article will discuss the importance of a content marketing strategy and offer some tips for overcoming those six challenges.
1. Have a great pitch deck
A
pitch deck
is a useful tool for acquiring investors and getting interest from other key stakeholders, especially if a company plans to go public. A pitch deck is nothing more than a summary of your business model, what differentiates you from similar companies, and where you plan to go from where you are now. Great pitch decks pack a lot of information in just a few slides. Visually, you give an overview of your company, its mission and vision, who your key team players are, the problem you're trying to solve, the solution you offer, the size of your market, some specifics on your product or service, your customers, your technology, and your competition. Along with these, you want to include your marketing plan and financials. In essence, you compress your business plan in 15-20 slides that you can use during presentations and hand out to those interested enough to ask. Here's a sample slide from a pitch deck Taylored Content put together for a cryptocurrency hedge fund company a while back: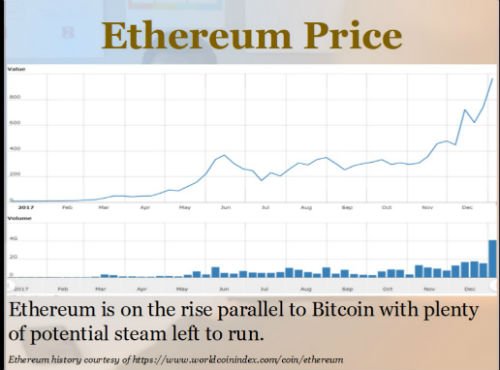 2. Company website
Website design and development has changed a lot since the Internet's inception. No longer are basic HTML sites the order of the day. Today's website must achieve several key benefits for the company that owns them. These include:
Present you as an authority in your field
Show that you understand your target customer's concerns, and can meet them
Let visitors know your unique selling proposition at a glance
Attract targeted traffic through search engine optimized content
Speak the language of your target audience
Generate leads for your company and close sales
A blog will keep your content fresh, up to date, and keep search engine spiders returning to crawl your site often while offering you more opportunities to achieve significant search engine rankings
If your fintech website has a login for customers and collects personal data, it must be highly secure
While Taylored Content has been designing
WordPress websites
for years, we've recently partnered with a web development firm to offer more robust website design and development for fintech companies.
3. Content Marketing
There's no doubt that content marketing is one of the most effective ways to reach your target audience. It's
three times more effective
than outbound marketing, and 72 percent of the companies that do it say it increases their lead generation. In fact, content marketing is on its way to becoming a
$400 billion industry
. It is very difficult to succeed online, or in business for that matter, without a content marketing strategy. Taylored Content's chief content officer, Allen Taylor (that's me), has been providing content marketing services since 2006. Since 2013, we've been advancing content marketing principles as Taylored Content and almost exclusively for the fintech marketing since 2015.
Content marketing is a big field. It's not just throwing together some content and hoping it sticks. The most successful companies have a strategy. The content mix you deploy for your fintech company should be determined by your target market, your budget, your online marketing goals, and other factors that your content strategist can help you identify.
Looking for a fintech content strategy? We can help you develop one.

4. Social Media Marketing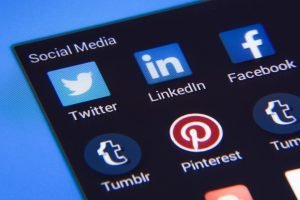 Source:
Pixabay
Social media marketing is a subcategory of content marketing. It's difficult in 2019 to implement a successful content marketing strategy without including a social media component. Where you hang your social media hat, however, depends a lot on who your target audience is and where they hang out.
If your fintech firm caters to a business audience, you'll find LinkedIn to be a great place for your social media efforts. LinkedIn has a Pulse blog where you can publish your articles and thought leader pieces, it has groups where you can share your best content in a targeted way, and LinkedIn provides company pages that help put you on the map. Business-to-consumer companies have other options, like Facebook, Instagram, and Twitter (which is also good for B2B fintechs). The key is to find your audience and present your content for their benefit. If they like your content, they'll go looking for you.

5. Press Releases
Where websites and content strategies are designed to meet target audiences, press releases are designed to reach journalists and other media professionals. A well-written and optimized press release can go a long way to getting your fintech company the earned media it needs to develop early traction in the growing and competitive field of fintech.
6. Influencer Marketing
Influencer marketing is a subset of social media marketing, which also makes it a subset of content marketing. The idea is to market your fintech message to influencers, or to obtain endorsements and other mentions from key players in the fintech world. For instance, you might position your new take on marketplace lending to Peter Renton, founder of Lend Academy and LendIt Fintech, or you might position yourself to be noticed by digital banking pioneer Brett King.
You can find fintech influencers on any social media site where they have a strong following. That could include Twitter, Facebook, LinkedIn, Instagram, YouTube, Pinterest, or anywhere fintech professionals have high follower counts and lots of audience engagement. Content research solution provider BuzzSumo lists the top 100 fintech influencers for 2019.
Once you find an influencer, how do you persuade them to give you an endorsement or to mention you? First, you must have something worth mentioning. That might be a book or a white paper, maybe it's a viral video, an outstanding blog post, or perhaps your fintech solution is something so innovative and different that it should be talked about. After producing your authority content piece, I recommend sending a free copy of it to the influencer whose attention you want to obtain. Ask them if they'd like to review it or recommend how to improve it. After a reasonable time, follow up with them to see if there is anything you can do to make your offer better.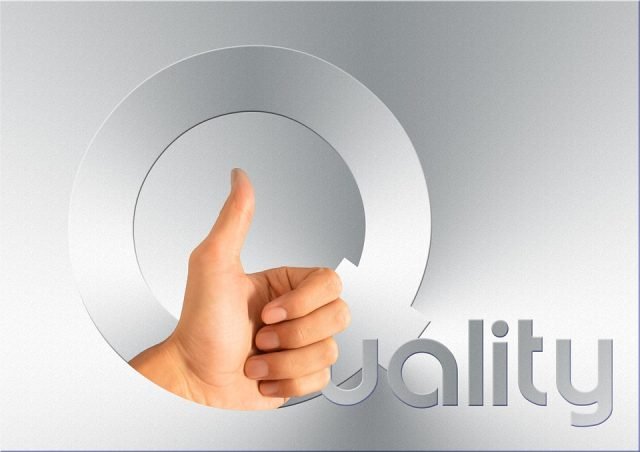 Source: Pixabay
You should go out of your way to be respectful to the influencer. No one wants to help a boor.

Conclusion
Online marketing has come a long way since the early days of the Internet when all you needed was a website and the ability to write a few articles. Today's online marketing strategies are more sophisticated, complex, and driven by data, a strong message, a narrowly targeted audience, and a hard-to-beat offering that sets you apart from your competition. It's not enough to be innovative with your technology. You've got to demonstrate that you understand your audience's biggest challenges and that you know how to address them. That can best be done with a strong content marketing strategy.
---
Posted from Taylored Content with SteemPress
---