With great pleasure we present to the world largest virtual blockchain conference — REIMAGINE 2020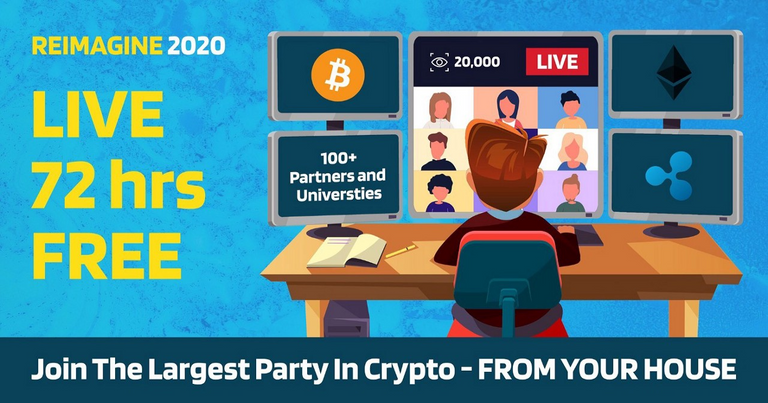 As blockchain technology adoption increases, its awesome to see an avenue to get more information that will lead you to understanding of the technology.
As the technology grows, there are new solutions that needs to be implemented and people, companies are creating new solutions and the mission of this conference is to inspire the creation and implementation of this new solutions needed in to build the future of decentralized world.
Go deep and deeper in the understanding of this free online conference by visiting the official website below: REIMAGINE 2020
Livestreamed keynotes, interviews, AMAs, and more Limited access discussion groups and workshops Pitching and paper…
Are you a blockchain enthusiast, crypto enthusiasts, students, companies and ready to learn about blockchain technology, let's come all!
The event kickoff this Monday: 18th May 2020.. Get registered and secure your position.
https://medium.com/@EngrSamest/reimagine-2020-free-online-blockchain-conference-live-31ae608b0504