BEN Partners With The Blockchain Center
Get A $1200 Student Scholarship for "Blockchain Fundamentals Seminar"
by Erick Pinos

BEN is excited to welcome the Blockchain Center as a partner. BEN and the Blockchain Center will be working together on providing education, resources, opportunities, and a community to students in Miami and beyond.
The Blockchain Center is not only a physical co-working space in the heart of Downtown Miami but also offers many community events and online classes. Moving forward, BEN will encourage more students to be a part of the Blockchain Center and to get involved with their initiatives and programs. The Blockchain Center in turn will be offering many exclusive resources to BEN students, including scholarships for their online classes and free tickets to many of their events.
The Blockchain Center is offering scholarships for students ($1,200 value) for enrollment & certification in the new Blockchain Center online course "Blockchain Fundamentals Seminar"
View the Course / Apply for Scholarship
Be sure to join the BEN Discord if you haven't already.
See you there,
-Erick & the BEN team
Upcoming Events
by Jasmine Brunson
🌎 Upcoming Events/Conferences
💻 Upcoming Hackathons
For a full list of upcoming events, go to https://blockchainedu.org/events.
BEN partners with the best blockchain conferences and hackathons around the world to give you an endless stream of opportunities. If you want your event featured, reach out to contact@blockchainedu.org.
BDU Launches Devcash Bounty Platform
Earn & Spend Devcash for Developer Bounties
by Kate Stapleton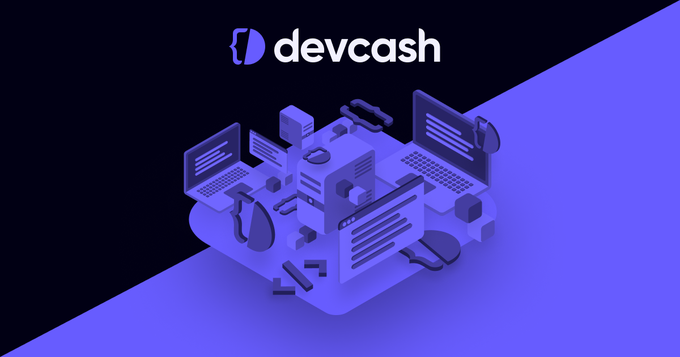 Our partners at Blockchain Developers United launched their Devcash bounty platform this week, allowing anyone to post and hunt decentralized bounties. For the next few weeks they're offering an introductory developer bounty of 0.01 ETH and 10,000 Devcash for the first 200 people to fill out their survey. Check it out at BDU.DEV
New Lessons on the BEN Wiki
by Jeremy Guzman @guzmassadoption
Check out the recent lessons that have been added to the BEN Wiki!
BEN Spotlights
By Adit Gupta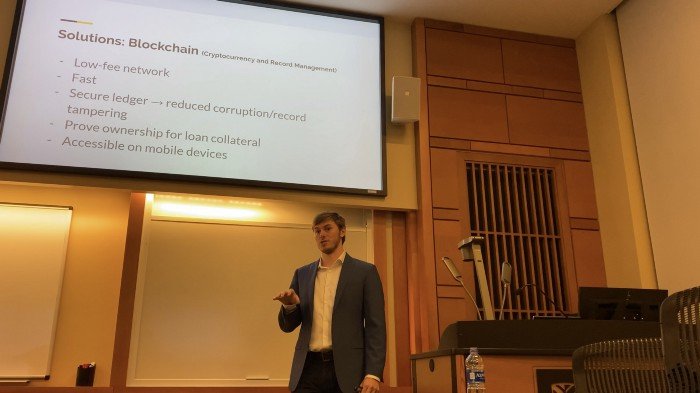 The Deacon Meets Blockchain: Wake Fintech
Zack Skubic is a BEN student and President of the Wake Forest Fintech Club.
"Though COVID-19 may have put some of our Spring plans on pause, it's still been a busy year for Wake Fintech. We wanted to take a moment to update the community on what we've been up to, as well as some of our plans for the future...."
Interested in writing a student or alumni submission for the BEN Medium? Please email us at contact@blockchainedu.org
Happenings in Blockchain
by Jeremy Guzman @guzmassadoption
[Regulation/Policy]
EARN IT bill gains traction in U.S. Senate, while the Lawful Access to Encrypted Data (LAED) Bill threatens private encrypted information.
Paypal announces the development of its own crypto capabilities; claiming that the company has been "monitoring the evolution of the crypto-asset space" and is taking "unilateral and tangible steps to further develop its capabilities in this area."
South Korea set to impose 20% Crypto Capital Gains Tax; classifying cryptocurrencies as "goods" rather than currency.
Bank of England gears up to inquire about potential CBDC
SEC & CFTC fine crypto-trading firm, ABRA, for trading unregistered security-based swaps through Philipines affiliate.
Russia will adopt its first crypto law on January 1st, 2021.
Per Yahoo Japan, AML regulation and greenlighting digital currencies as cash replacements will headline discussions during October's G20 summit.
[Market Sentiment]
According to the Fear & Greed index, the crypto-market remains in "Fear"; reading a 43. Per the index, a rating of 0 indicates "Extreme Fear" while a 100 means "Extreme Greed." This index only measures market sentiment towards Bitcoin alone. The rating is determined by the following metrics: Volatility (25%), Market Volume (25%), Social Media (25%), Surveys (15%), Trends (10%).
[Other]
Coinbase prepares to go public in a direct listing come early 2021. Coinbase Co-Founder, Fred Ehrsam,has also hinted at a potential token offering. Suggesting that Coinbase may execute the first-ever, simultaneous ICO & IPO.
Binance launches its official crypto-payments card; available in EU and U.K.
Data of 142 million MGM Hotel guests are up for grabs on the dark web, after 2019 data breach; preferred method of payment is either: Bitcoin or Monero (XMR).
---
🚀 How do you join the revolution? 🚀
✉️ Sign up for access to resources like free event tickets, job opportunities, and educational blockchain content.
*💓 Show our social media some love — Upvote our post 👍, like our Facebook Page and follow us on Twitter and Instagram