I am far from being a technical analyst or a trader, but this simple chart I made suggests that, finally, after 6 months of price correction, we have an outbreak for BTC/USD: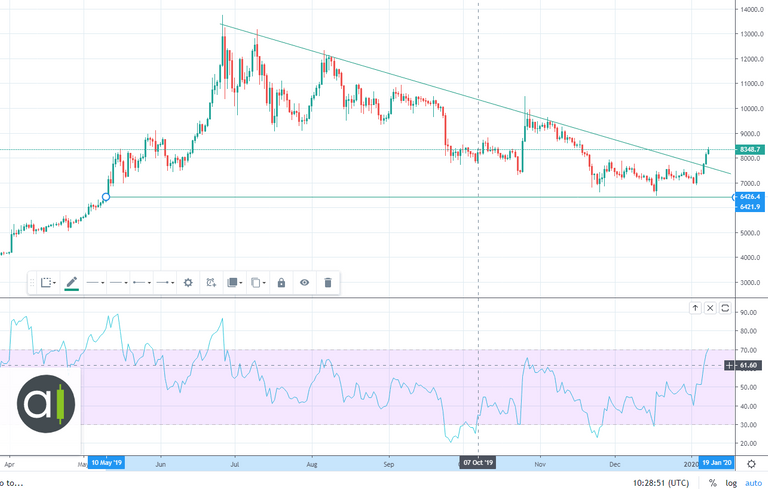 This graph is non-logarithmic, but a logarithmic scale shows the same pattern.
What do you think on this graph?
What do you expect for the first half of 2020?