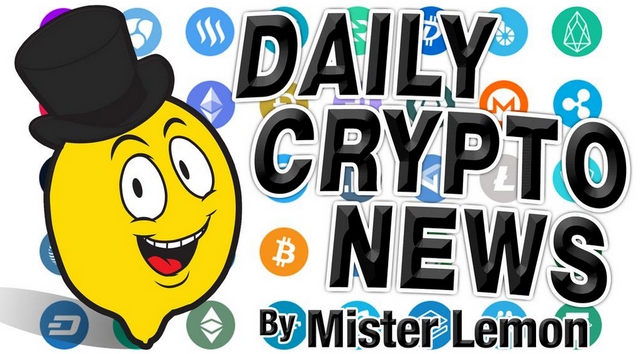 Bitcoins on the Move — Is BTC Price Inversely Correlated to Mempool Size?;
Ethereum-Based Social Video Network Integrates Zoom for Live Streaming;
Stablecoins Will Have to Adapt to Survive Coronavirus Recession;
Are Miners Waiting for Bitcoin to Hit Breakeven Point?;
Podcast: Disruption, Money and a World of Change, Feat. Niall Ferguson;
🗞 Daily Crypto Calendar, March, 29th 💰
STEEM Trading Update
Welcome to the Daily Crypto News: A complete Press Review, Coin Calendar and Trading Analysis. Enjoy!
After making a strong recovery from $3,775 to $6,450, Bitcoin's (BTC) price has traded in a tight range which has seen the price struggle to push above resistance at $6,400 and $6,850. Despite the current pullback, technical indicators like the Stock-to-Flow model and the network's consistent growth in hash rate show that investors have regained a small amount of confidence.
Another factor worth considering is Bitcoin's mempool size as it also can provide some insight into how buyers and sellers are reacting during these uncertain times.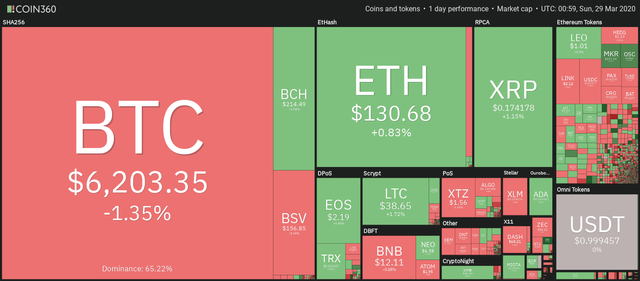 Bitcoin's mempool size reached a record-high value at over 130MB/block during January 2018, days after Bitcoin price slightly crossed its all-time high at $20,000.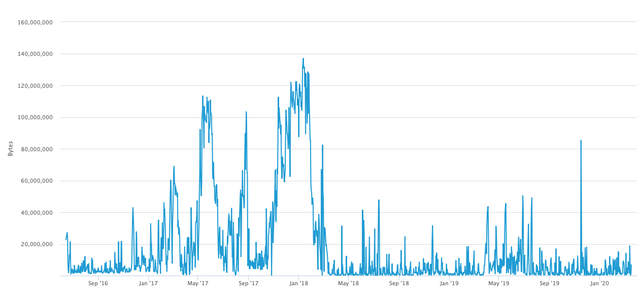 The Ethereum-based social media app, Pepo, has integrated with video conferencing platform, Zoom, to facilitate live streaming.
Pepo Live Events is currently exclusively available in beta on the platform's website and has not given an estimate for when it plans to enable mobile functionality.
Pepo integrates Zoom for live streaming
Only Pepo community admins are able to stream live, however, anyone can participate in the live events. All events streamed on the platform are recorded, and are limited to a time limit of three hours.
Pepo's decision to integrate Zoom suggests an increase in demand for live streaming services amid the coronavirus lockdown.
Stablecoins are facing new challenges. With USD interest rates hitting 0% and US Treasury yields turning negative, it's becoming increasingly hard to earn a profit simply by holding USD in reserve or by purchasing US Treasury bills.
While some stablecoins operate using alternative business models, those stablecoins which rely on such rates and yields for their revenues are now in a serious bind.
However, while analysts believe that relying on interest rates will no longer be possible in the current environment, they aren't expecting any major stablecoin issuers to go bust. Most will either weather the storm by operating at a loss during the crisis (assuming the crisis isn't that protracted), while others will diversify their sources of revenue in order to manage.
Johnson Xu is the Chief Analyst at TokenInsight, a token data and rating agency.
---
The sharp market downturn in mid-March 2020 forced some Bitcoin (BTC) miners to switch off their mining rigs. As a result, the Bitcoin network hash rate plummeted to ~75.8 EH/s. After reaching its lowest recent point, down from its all-time high of ~136 EH/s, the network hash rate is currently hovering at ~100 EH/s.
Consequently, we have seen a fall of almost 16% in mining difficulty, resulting in the second-largest drop in history.
As the price plummeted yet lower, the network has seen a surge on its mean block interval from roughly 10 minutes per block to 15 minutes per block before the scheduled network adjustment kicks in.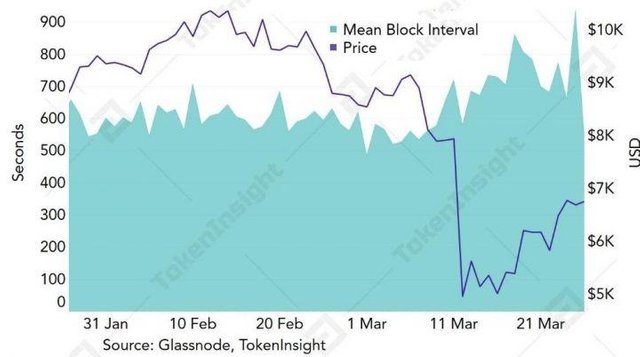 "I think the right lesson to draw from all of this is that a global order needs to be based on a distributed operating system, not on a centralized architecture..." - Niall Ferguson
Link here: https://art19.com/shows/late-confirmation/episodes/a5d91515-a8e8-443c-b67d-d7b0dec29150
🗞 Daily Crypto News, March, 29th💰
We just released our updated February roadmap which includes exciting progress with LFT 2.0...
"The 29th Feb Word on the BLOCK newsletter is out! Check out the latest Blocknet news covering development and marketing..."
STEEM Trading Update by my friend @cryptopassion
Here is the chart of my last analysis :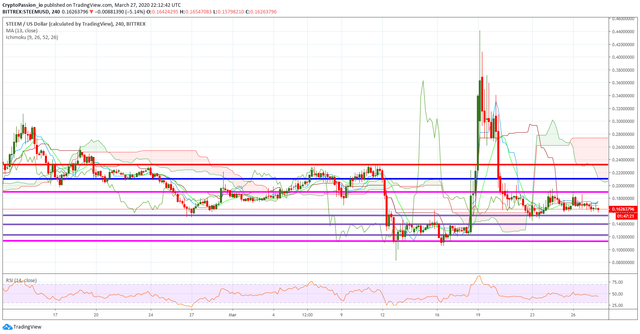 Here is the current chart :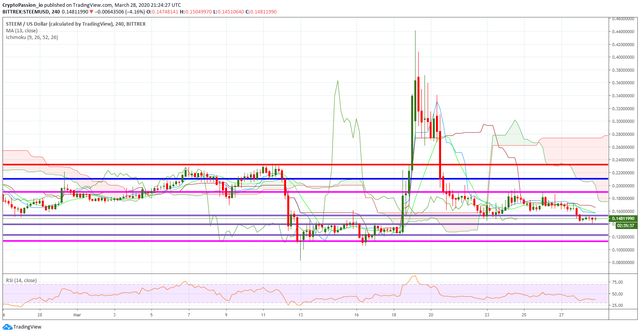 Today as expected, the BTC with its correction, triggered the STEEM to break its support line. We broke the support line at 0.15$ and we even tested the next one around 0.14$. We are now stabilizing and we will have to see which move the master (BTC) will do and how it will impact the STEEM. It is not a positive move for the STEEM but for sure it is not the first time we experienced that and we are still far from the lows.
Last Updates

You don't want to miss a Crypto news?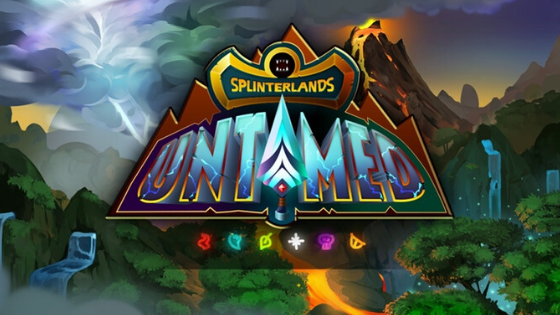 Come try out the new STEEM blockchain game: HolyBread