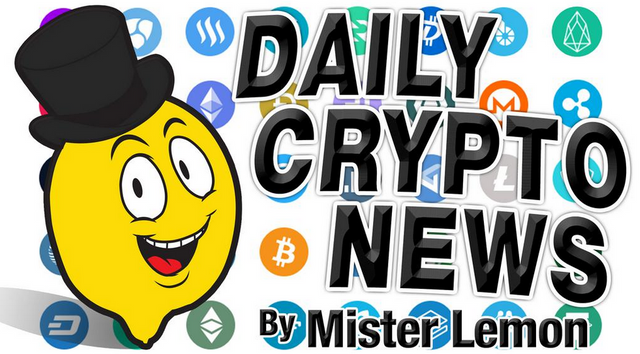 Bitcoin Price Will Close 3rd Best Month Ever if $10K Holds Until March;
Steemit Sets Up Shop on Tron Network ;
US DOJ Calls Bitcoin Mixing 'a Crime' in Arrest of Software Developer;
Google Partnership With Hedera Hashgraph Can Generate $1.9B by 2024;
Polychain Capital Targets $200M for Second Venture Fund, Slide Deck Reveals;
🗞 Daily Crypto Calendar, February, 12th 💰
STEEM Trading Update
Welcome to the Daily Crypto News: A complete Press Review, Coin Calendar and Trading Analysis. Enjoy!
February 2020 in top 3 BTC price months
"Few people realize we are currently in the third best #bitcoin month ever," he summarized.
Attention this year has mainly focused on Bitcoin's January gains. Year to date, BTC/USD has shot up over 40%.
Nonetheless, at $10,240, Bitcoin would have its third strongest month on record if it were to close at similar levels in two weeks' time.
As PlanB noted, only December 2017 and June 2019 saw higher monthly closes, at around $13,880 and $10,760 respectively.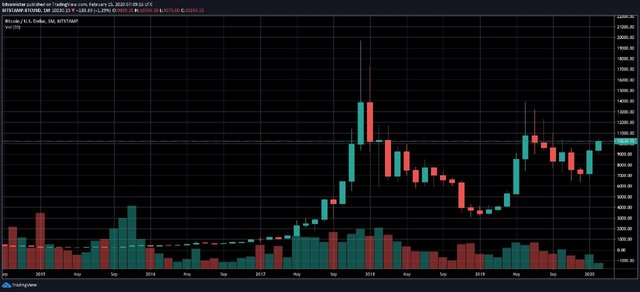 Steemit, the blockchain-based social media platform where users can be paid to curate or create content, is partnering with the Tron Foundation to bring Steem dapps and users to Tron.
The companies announced Friday that Tron and Steem developers will jointly be looking into migrating Steem products and users to the Tron network, and ultimately swapping the STEEM token for a new Tron-based version.
No timeline for this migration was presented.
Steem, which was originally founded by Dan Larimer and Ned Scott, claims to have more than one million users, according to a press release.
A Steemit user predicted the move early Friday after Scott shared a promotional tweet by Tron founder Justin Sun.
Steem's announcement comes the same day VOICE, the new social media network backed by Larimer, launched in beta on a custom EOSIO network.
Larry Harmon was arrested earlier this week for allegedly participating in a money-laundering conspiracy worth more than $300 million in cryptocurrency involving darknet marketplace AlphaBay. However, the family of the Coin Ninja CEO claims he was never involved with AlphaBay.
Harmon's case raises pressing questions about developer liability in the crypto industry.
In addition to the crypto media site Coin Ninja, Harmon created the bitcoin (BTC) mixer Helix, which sends transactions out in mixed batches so individual payments are harder to trace. In its indictment, Department of Justice prosecutors refer to Helix as a "money transmitting and money laundering business."
Independent research firm Fundstrat predicts that Hedera Hashgraph, the enterprise-grade public distributed ledger platform, could generate $1.9 billion in value across its network by 2024. Fundstart's predictions are highlighted in their latest report, which analyzes Hedera's recent growth.
The report shows that Hedera's platform has handled over 36 million transactions since September 2019 when the network became publicly available for anyone to build, test and deploy applications on it. Hedera's distributed ledger technology is currently being used by companies such as Acoer to help track the spread of the deadly coronavirus, along with Armanino to provide a reliable source of transaction and account data for financial auditors.
Fundstrat's report also points out that Google joining Hedera Hashgraph's governing council is a key indicator for future success. While companies such as IBM, Boeing and Deutsche Telekom compose Hedera's governance council, the addition of Google is a milestone validating Hedera's enterprise potential.
Cryptocurrency investment firm Polychain Capital is raising $200 million for a second fund aimed at venture investing, a funding goal that would top its first venture fund by $25 million.
According to an investor slide deck obtained by CoinDesk, the second venture fund opened at the beginning of 2020 and is accepting minimum investments of $1 million for up to three years. Like Polychain Capital's first venture fund, the second fund will back early-stage crypto startups raising pre-seed, seed and Series A funding rounds.
The first venture fund, which raised $175 million from investors who cut checks normally between $500,000 and $5 million, invested most of its capital by the end of last year after launching in the first quarter of 2018, according to the Polychain slide deck. The capital, the deck says, was split 40 percent to startups that improved on existing blockchain infrastructure and 60 percent to startups that explored less-tested industry concepts.
🗞 Daily Crypto News, February, 15th💰
"Mark your calendar: Zilliqa's #tokenswap deadline is 15 Feb 2020."
"ESIM Beta Testing is going to the next phase! We have extended it to 15. February 2020!"
Music live on LCC discord and twitch channels. During the party we will share announcement about last Ring features and details.
The main feature of Callisto new monetary policy is a progressive decrease of its block reward. The next reduction is estimated on 15.02.20.
"Users... will be able to withdraw only native $ONE coins with an effective date on Feb 12, 2020, at 3 pm GMT+7."
STEEM Trading Update by my friend @cryptopassion
Here is the chart of my last analysis :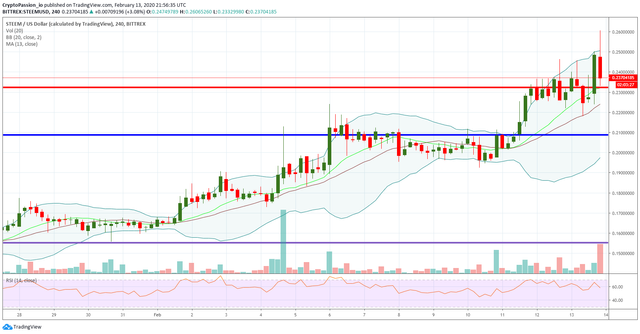 Here is the current chart :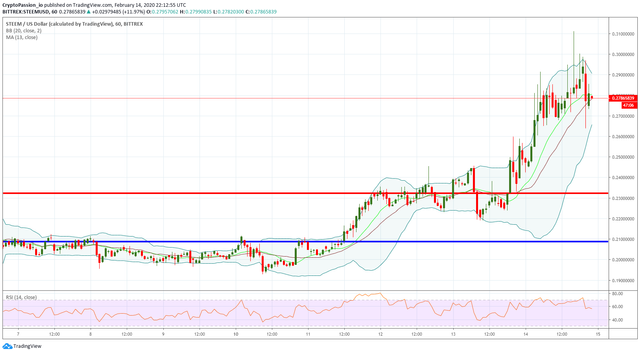 Today was a nice day regarding the price increase of the STEEM but the news behind that increase are worrying lot of people and lot of holders. TRON bough STEEMIT and would like integrate it inside his TRON blockchain. First remark regarding this is that STEEMIT is not a blockchain at all, it is just a front end that is using the STEEM blockchain. So in fact TRON just bought a website with an oldy interface... Now for sure they will try to integrate the STEEM blockchain inside TRON and use the dev of STEEMIT to help on this. I really don't know what will be the result of this. There will be more information about this tomo so let's see what they have in mind.
Last Updates

You don't want to miss a Crypto news?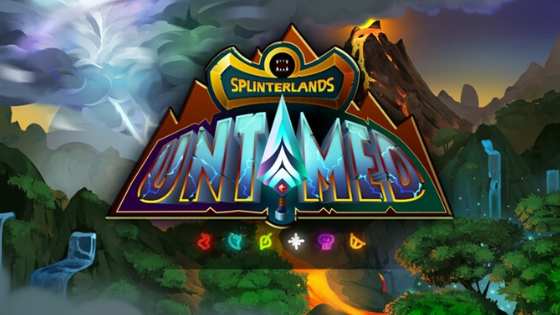 Come try out the new STEEM blockchain game: HolyBread