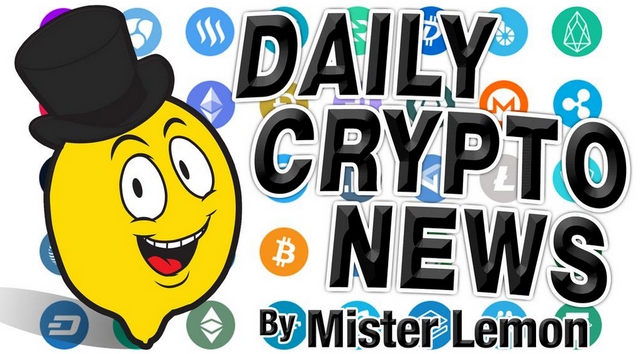 Peter Schiff 'Concedes' Bitcoin Profitable, But Won't Succeed as Money ;
US Presidential Contender Michael Bloomberg Proposes 'Clear Regulatory Framework' for Crypto ;
'The Sandbox' Game on Ethereum Sells $206,000 Worth of LAND ;
DeFi Project bZx Exploited for Second Time in a Week, Loses $630K in Ether ;
Interview with @andrarchy about TRON and OpenLink. ;
🗞 Daily Crypto Calendar, February, 12th 💰
STEEM Trading Update
Welcome to the Daily Crypto News: A complete Press Review, Coin Calendar and Trading Analysis. Enjoy!
Bitcoin (BTC) skeptic Peter Schiff has admitted that holding the cryptocurrency is profitable — but claims it will "never" compete with fiat currency.
n a tweet on Feb. 18, Schiff, well known as a fierce Bitcoin critic and longtime gold bug, "conceded" that the cryptocurrency in the past ten years had been a successful investment.
Schiff: BTC investors "make a lot of money"
I concede that anyone who bought #Bitcoin 10 years ago and sells it today will make a lot of money," he wrote.
But I never said the price of Bitcoin could not rise. I only said that Bitcoin would never succeed as money. Nothing that has happened over the past 10 years has proven me wrong!"
Presidential candidate Michael Bloomberg proposed creating a regulatory framework for cryptocurrencies in a new financial regulation plan.
Bloomberg's campaign published a financial reform plan Tuesday, advocating for greater consumer protection measures and a stronger financial system. Specifically, the proposal suggests requiring financial institutions to monitor risk exposure, recording all financial transactions in a centralized database, strengthening the Consumer Financial Protection Bureau and a number of other recommendations. The proposal also recommends creating a regulatory sandbox for startups and "providing a clear regulatory framework for cryptocurrencies."
"Cryptocurrencies have become an asset class worth hundreds of billions of dollars, yet regulatory oversight remains fragmented and undeveloped. For all the promise of the blockchain, bitcoin and initial coin offerings, there's also plenty of hype, fraud and criminal activity," the full proposal said.
A large part of the economy will always remain dependent on gamers. Whether it was parents throwing down $200 for a Nintendo Entertainment System back in the 1980s or millions enticed by freemium models, people around the world are drawn in by addictively fun games.
Blockchain-based games like The Sandbox (TSB) are fulfilling these needs for a new generation of users, and Ethereum has been quick to capitalize on its success.
The first presale of TSB was in Dec. 2019, which sold more than 3000 pieces of LAND — virtual spaces in the game — in four hours. Sandbox announced the second presale on Feb. 16 sold 6,192 pieces, bringing in 800 ETH, or approximately 206,000 USD.
Bad actors have made off with $630,000-worth of the ether (ETH) cryptocurrency after exploiting a price feed of the ethereum-based lending project bZx.
The attack – the second in less than a week – began at just after 03:00 UTC Tuesday, when attackers apparently took out a flash loan of 7,500 ETH (approximately US$1.98 million), using 3,518 ETH (~$939,300) to purchase synthetic USD stablecoin sUSD from the issuer, which they then posted as collateral for a bZx loan, according to an analyst on Twitter.
They then used 900 ETH (~$240,000) to bid up the value of sUSD through an integrated price feed from liquidity provider Kyber Network until the dollar stablecoin spiked at $2. Using this inflated collateral, they took out another loan of 6,796 ETH (roughly $1.8 million) that was used to pay back the original 7,500 ETH loan, pocketing the remaining 2,378 ETH.
The total amount of ether locked in bZx lending contracts has nearly halved from 40,000 ETH (~$10.7 million) to 23,000 ETH (~$6.1 million) since the exploit took place, according to statistics site DeFi Pulse.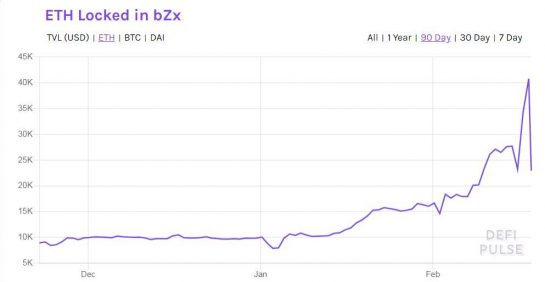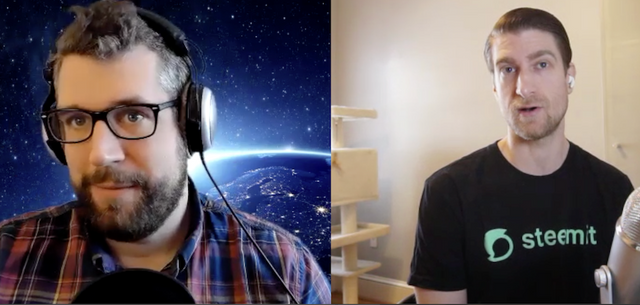 🗞 Daily Crypto News, February, 18th💰
"Keep an eye out for an article being written by @rBryer23 which will be out on 9:30am Tuesday February 18th (U.S. EST Time)."
Bitcoin (BTC), Dash (DASH), Dogecoin (DOGE), Litecoin Cash (LCC)
Over 30 million individual addresses from Bitcoin, Litecoin Cash, Dash and Doge will automatically receive a proportional amount of Ring.
"#TomoChain Testnet will reset & deploy the new version at 10:00AM ICT on Tuesday, Feb.18, 2020. "
"The next Electric Coin Co. livestream is Feb. 18 at 10 am MST."
"The snapshot is expected to occur around 12:00 UTC Tuesday 18 Feb."
OKB (OKB), Ravencoin (RVN)
OKEx hosts AMA with RVN lead developer on OKEx Telegram at 10 AM (UTC).
STEEM Trading Update by my friend @cryptopassion
Here is the chart of my last analysis :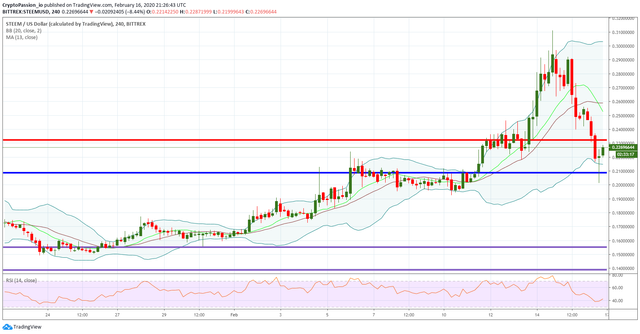 Here is the current chart :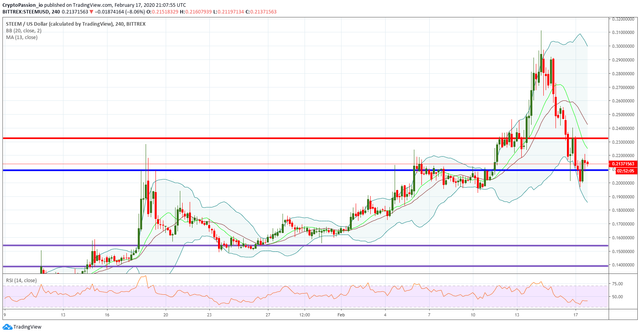 The STEEM did a bounce on the support line at 0.21$. We broke it during some minutes but the bounce has been triggered and we are now upper than this line. This is invalidating the break of that support and so we can consider that support line as still alive. Let's see now if we can stabilize upper than this line, even if the BTC is continuing to correct.
Last Updates

You don't want to miss a Crypto news?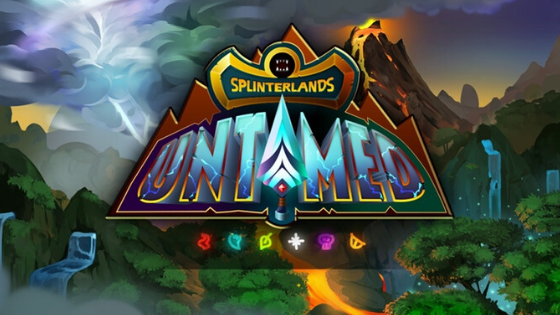 Come try out the new STEEM blockchain game: HolyBread