Yesterday I spoke about MONERO price projections which is currently being hit hard under the threat launched by the SEC in the USA againts cryptos that preserve the privacy of the owner. They are still rumors but it seems that the market has started to show some FUD about it, hitting hardly also ZEC and PIVX among others.
I am in alert with my stake of XMR and ZEC in particular but I decided to hodl them longer, just to see if the FUD is only unfounded.
Following my yesterday's post regarding the price projection of some of my Long-term ALTCOINS for the current Bull Cycle, I have done the same exercise with LITECOIN which seems to follow BITCOIN's steps towards the moon.
As I did in the previous e-mail, I am assuming that the previous ATH was the completion of a first wave and also that LITECOIN has already corrected and build the second wave.
If so, the aim is to identify the end of the 3rd wave, the most explosive of the whole cycle by applying the following Cheat-sheet: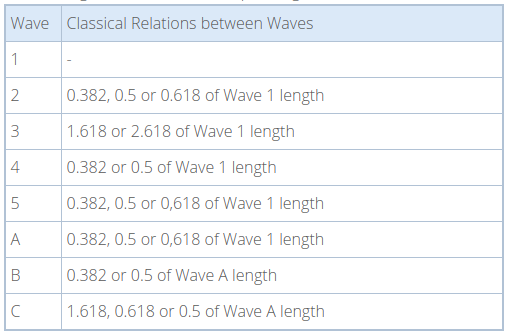 On the previous post on the topic, I explained how to trace the FIBO levels on the daily chart for MONERO, you can check it out in case you need it but I don't want to repeat it here.
The results are the following: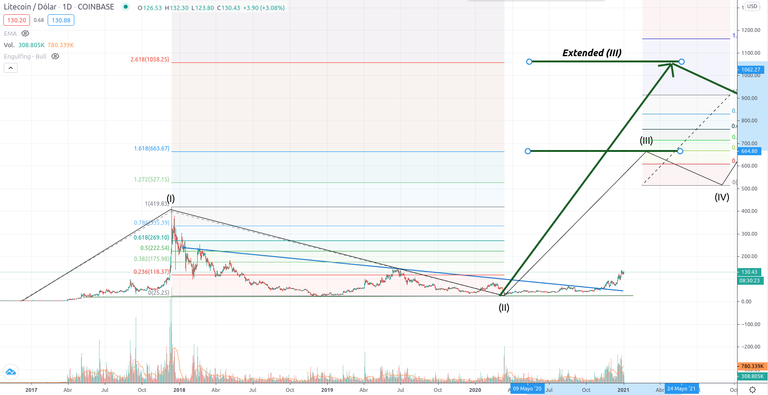 Wave (III) target according to the typical 1.618 FIBO Extension:
The "Crystal Ball" projects 665 USD, which is +407% more than today's price
Wave (III) target according to the typical 2.618 FIBO Extension (aka 3rd wave extended):
In this case, the projection is about 1062 USD (+687%)
Would this time the "Crystal Ball" be right in its prediction for Litecoin?
---
*Disclaimer: This is just my personal point of view, please, do your own assessment and act consequently. Neither this post nor myself is responsible of any of your profit/losses obtained as a result of this information.

---