Good day Steemians!
Join me in analyzing the crypto markets!
In my analysis of BTC/USD I argued that we will probably see a price of 5.600$ in the next weeks. This will undoubtedly transfer to Steem's price as well. Some weeks ago I explained how Steem's price could fall to about 8 cents, and I think this will happen now with BTC hanging by a thread. But don't panic! This is only near to mid-term. The long-term perspective is still very positive!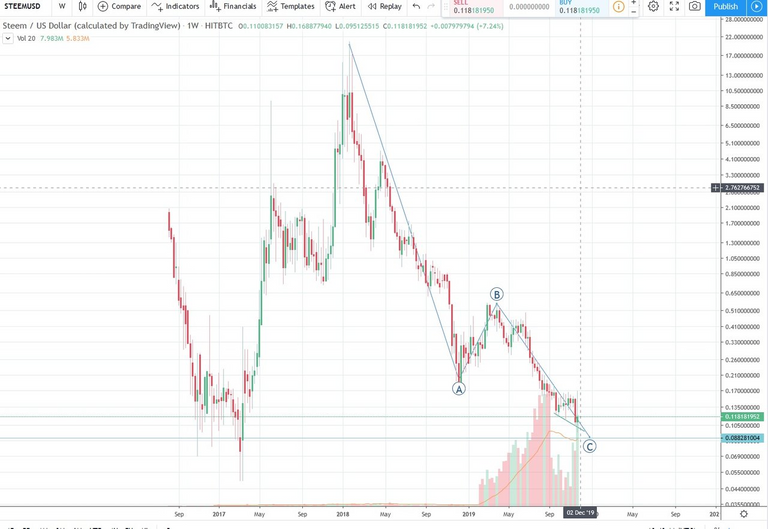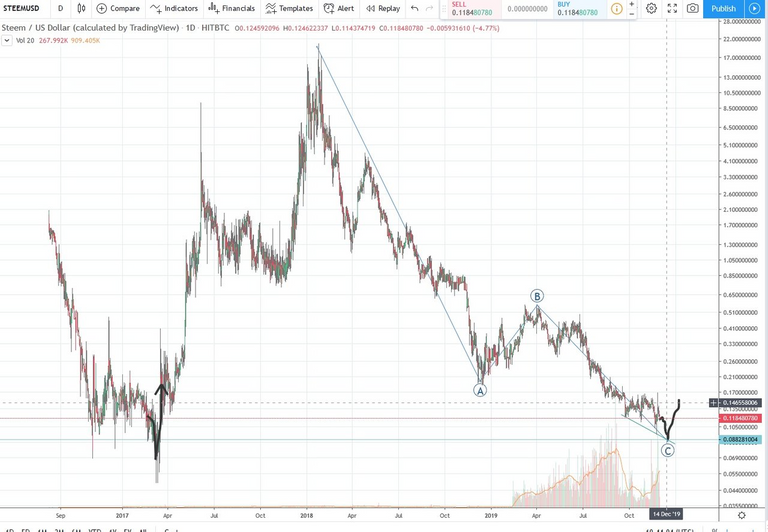 Note that this scenario will probably be pushed back by a couple of weeks. I am expecting the price of Steem/USD to reach a low of about 8 cents in early next year (possibly the end of this year). We will have to see if price will recover as fast as indicated here or if it will more slowly rebound.
If you are thinking about investing, now is a good time: it doesn't matter if you buy at 8 or 10 or 12 cents as we should be at around 40-60 cents in Spring or summer.
---
As a general reminder: Please keep in mind that none of this is official investment advice! Crypto trading entails a great deal of risk; never spend money that you can't afford to lose!