A bit of #Fakkt lately on the crypto markets. Don't mind at all. 2018 made me of iron and my hands are of steel. It's a chance to keep #stackingsats and #steemies.
Taken my chance a few hours back and longed with determination at 8411$. Didn't set a stop loss yet as last time got swept out.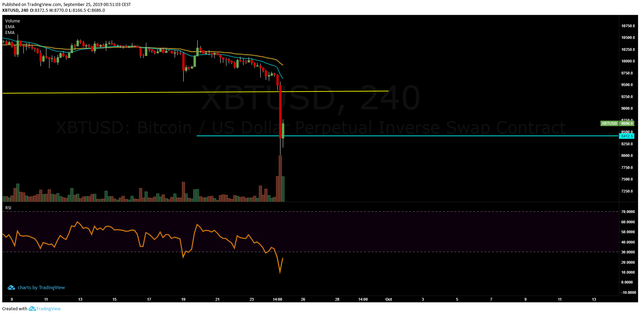 Blood in all of the markets, 'sell the news' post #Bakkt, RSI deeply oversold in high timeframes and a mayer multiple telling me to buy desperately.
Just to put a few things in perspective, we didn't see this levels of 'nonsense' panic (at least in the daily timeframes) since the hashrate war of November 2018. Which gave us the previous ciclical low. I think we're nowhere near of that 'drama' situation and I guess the markets will recover in the coming days. I also think that the big players are taking their chance to shake weak hands (once again!).
For now, we landed into 8300$ support.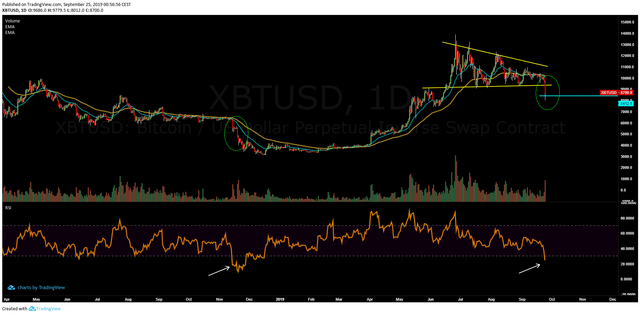 EDIT: Already at a sweet +3,5% profit. As I said previously I'm not interested ATM in profits (as the balance in my acc. is symbolic), just want to make GOOD trades and get some knowledge and wisdom.



Steem on!
You can follow me on Twitter