Hello Bitcoin Adoption!
I was walking through a local shopping mall today and found something that put a smile on my face. This was a Bitcoin ATM machine placed directly in the middle of the mall. This sight made me feel that there were steps being taken to encourage Bitcoin adoption by the masses.
The location of this machine was also interesting. This was not tucked away outside of view, but instead it was right in the middle of the shopping mall, which generates heavy traffic. I couldn't help but think that this would have implications even beyond those that wanted to use the machine. I can imagine this machine and location sparking questions from the thousands of people walking by. I could imagine questions from the masses including, "What is Bitcoin?". These types of conversations would help to spread wide-scale adoption into the world of crypto currencies.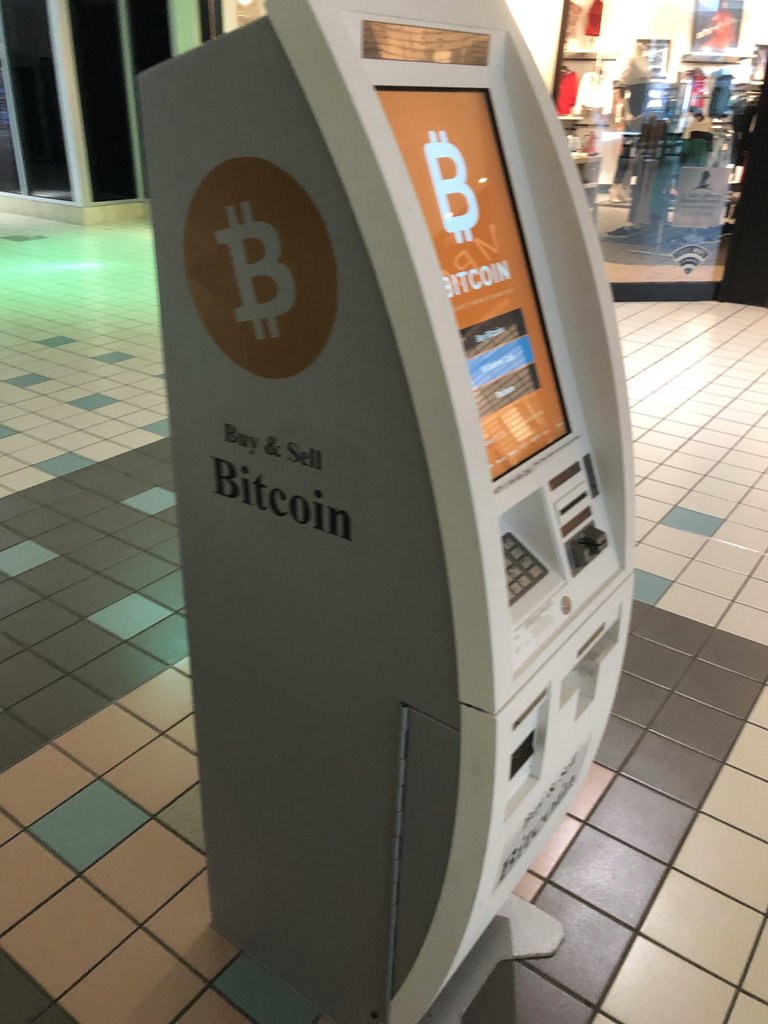 This type of advertising along with an increase in media coverage will help inform the masses about this space. Now if only this machine also sold Steem, I would be a happy camper!
---
---