According to Anthony "Pomp" Pompliano's recent interview with Zac Prince, 6 months ago BlockFi finished its Series A fundraise. Yesterday, in a widely shared Bloomberg article, they announced a $30 million Series B led by Pomp's Morgan Creek Capital Management, LLC, Winklevoss Capital, Valar Ventures LLC (backed by Paypal/Facebook/Ethereum Mafioso Peter Thiel) and Avon Ventures among others.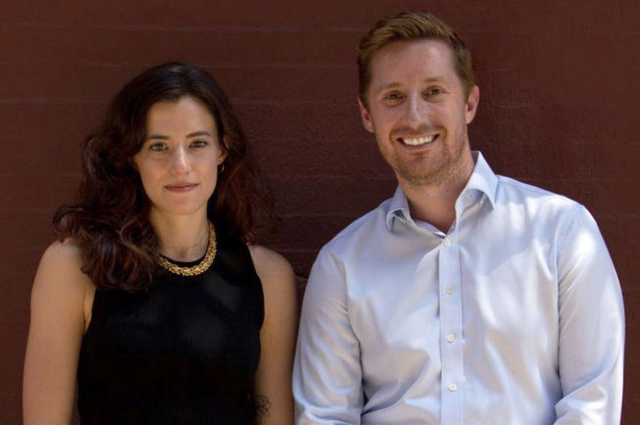 I wrote about BlockFi way back in a March 2019 post when they introduced their interest account. I was intrigued by the product then. I'm enamored with the product now that I'm a user of it. Obviously, other people in the cryptosphere agree with me.
BlockFi is doing a bang-up job! That Series A saw $18.3 million from a lot of the same faces in August. So why are they going back to the till so quickly?
There's a simple answer:
Exponential growth.
Revenue is up 20X on the year. Assets under management (AUM) are now "well north" of $650 million.
That all adds up to a bunch of reasons for an "opportune" fund raising.
I use the BlockFi product myself & I couldn't be more happy to recommend it to my friends in the blockchain and cryptocurrency industry.
Why do I like it so much?
✅ The UXUI is so simple it's actually baffling when you first encounter it. In a world where devs always try to smash as many buttons as they can into a small space, BlockFi's interface is quite refreshing.
✅ Transfers are a breeze for the crypto-initiated. Right now, it won't get your mom and dad excited about it. A big reason for that is there is no fiat onramp directly on the platform.
✅ One free withdrawal per month; you get a second free withdrawal if you use the GUSD or USDC fiat-backed stablecoins.
✅ Flexible interest earning options. Here's a nice little wrinkle: You can choose to store your BTC/ETH/LTC/GUSD/USDC in their own BlockFi addresses and earn interest in those same currencies. Or you can choose to concentrate all of your interest in just one coin. So if you wanna increase your fiat stack because you have some bill due, set the platform to port all your interest from BTC/ETH/LTC into stablecoin. Bullish on crypto? Tell the platform to use your stablecoin interest straight to BTC. Think DeFi is the future? Use your interest to stack ETH. Change it every month if you want. A simple tool that delivers exceptional risk-adjusted returns.
✅ Last but not least: 8.6% APR on your USD savings (in stablecoin). And in the Pomp interview announcing the Series B, Zac hinted that that rate might even be going up! 😱
Now to get Mimi & PawPaw on board... 🤔
Use my referral code to get a BTC bonus. When I signed up, I got about $30 worth of BTC, which then immediately began earning 5% interest (denominated in BTC).
It's awesome!
Posted via Steemleo