Update : I bought my fist $10 of Bitcoin with Interac on Shakepay yesterday .... was Instantaneous. Awesome.
Anyone else try Shakepay to buy Bitcoin in Canada ?
I signed up yesterday and it went pretty quick. I am told fees are a lot lower on Shakepay compared to Coinbase and you can easily add funds through Interac. For some reason I am unable to add any new funds to Coinbase ????
I have asked Shakepay if they could add Steem to their list of Crypto currencies and sent them my 1 Minute Elevator Pitch. They said they will look into it and appreciate when their customers bring them these ideas.
I Would love to have a place to send Steem without going through Binance and Coinbase and PayPal.....
Shakepay Referral Link .... https://shakepay.me/r/628F30E
Note: if you sign up to Shakepay and buy $100 Bitcoin we both get $10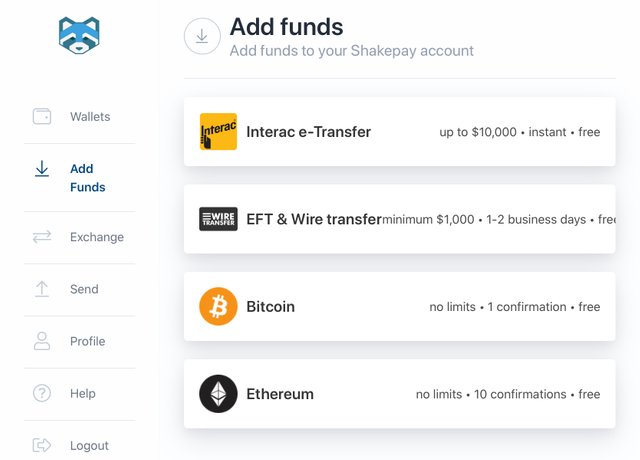 If you are already a Crypto Millionaire and want to send me $10 Bitcoin to Shakepay this is my Shakepay BTC address
17z4Ecs6oGZKmuAsaNhzDPNxMEYpnJ3EZz