Bitcoin Birthday, Whitepaper Released 11 years ago. 16k USD today?
Satoshi Nakamoto published Bitcoin's white paper on metzdowd.com, a cryptography mailing list website. The white paper titled Bitcoin: A Peer-to-Peer Electronic Cash System. Later in January 2009, he released the client.
This is why bitcoin has kind of 2 birthdays that you will see celebrated. The first (today) release of Whitepaper to the world and the second when the actual client got live.
So let's look on prices:

But there is one more interesting thing.
There is a guy from 4chan who ALWAYS had right predictions of price. Thing is he has last day for his prophecy to happen and us watch him still.
I doubt this run will go today but let's see what price manipulators do. They could pump to 10k, people would long to 16k on Bitmex or Binance that just opened markets and.. die ;)
Other Cool News to See today
OKEx CEO answers accusations of wash trading on the exchange if you dont have account CLICK HERE TO MAKE
Bitcoin Officially Included in French High School Syllabus
Bitfinex loses portion fo markets, just 7% trades there (USDT still makes a killing)
Deribit encountered BTC index calculation data issues, they will pay back to traders
Bitcoin Markets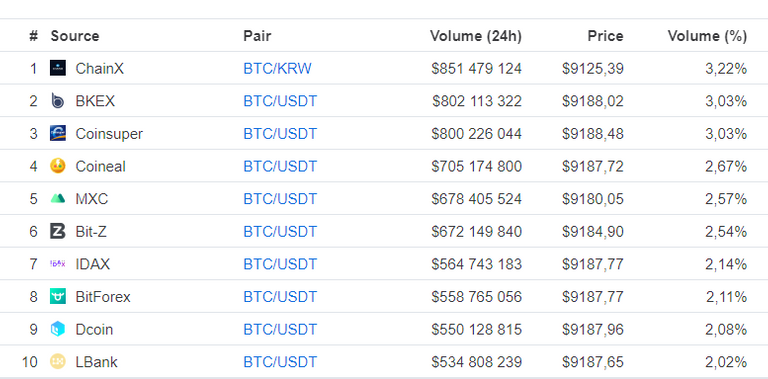 As usual mostly exchanges that nobody uses yet i do trade on one of them A LOT, if you never tried go for it - Click here to register to Bitforex, i also use LBANK but mostly bots trade there so hard to do anything and on BitZ exchange ive dumped some crappy coins but dont really use it much. IDAX is good but i didnt use it.
DOWNLOAD FREE EBOOK - PASSIVE INCOME FROM CRYPTOCURRENCY HODLING
---
---