Bitcoin went over $10k and is now pulling back... what does that mean?
Over the weekend bitcoin saw that one final surge I have been talking about in many of my posts...
https://steemit.com/bitcoin/@jrcornel/bitcoin-has-already-erased-50-of-the-drop-from-late-2019
The surge that briefly took it over $10k.
In fact it traded as high as $10,200 for a short period of time.
Ever since that touch though, it has been bleeding.
Briefly getting as low as $9,700 early this morning.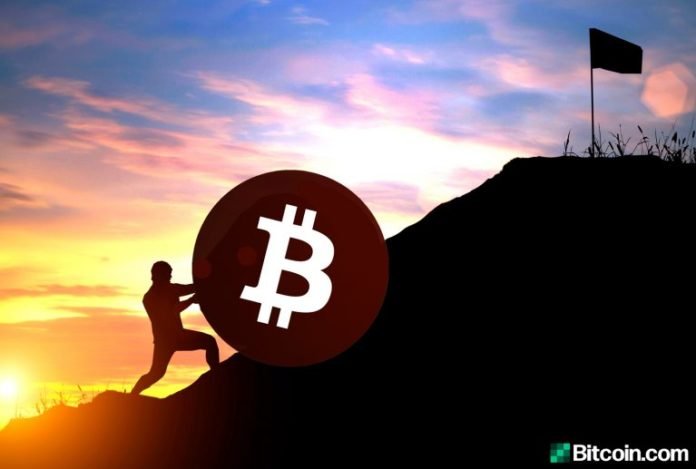 (Source: https://thebitcoinnews.com/bitcoins-10k-value-pushed-down-by-cme-futures-price-gap/)
Now that we got that final surge to break through $10k out of the way, what comes next?
Well, considering that many of the short term technicals were starting to get in the overbought range as we approached a major psychological resistance level at $10k, a pullback was expected.
Not to mention the fact this $10k breach happened on a weekend while the futures platforms were mostly closed.
The CME for example is notorious for filling gaps when big moves happen on the weekends.
Which is exactly what we saw this morning...
CME opened and bitcoin pulled back hard to fill the gap from the prior trading session on Friday.
None of this was out of the realm of expectations.
Going off of past halving patterns, this is what comes next...
We are going to dip here for a bit, can't say for how long, but it won't be a very big dip.
Once we are done with this dip, we are going to rally hard up into the halving.
As the halving actually happens, there is likely going to be a sell the news type of action where bitcoin experiences another correction.
This correction will be larger and last longer than the current one likely will.
It may take a couple months for the price to eventually bottom post halving.
However, that bottom will prove to be the ultimate buying opportunity as the price should begin it's major bull market from there and last anywhere from 12-18 months.
Again, things would all play out like this if it roughly follows the first two halving patterns.
Remember, history rarely repeats exactly, but it often rhymes.
Stay informed my friends.
-Doc