Peter Schiff finally figured out exactly what happened to his Bitcoin...
Peter Schiff caused quite a stir earlier in the week when he claimed his Bitcoin wallet had somehow locked him out.
Setting the crypto world on fire with this tweet: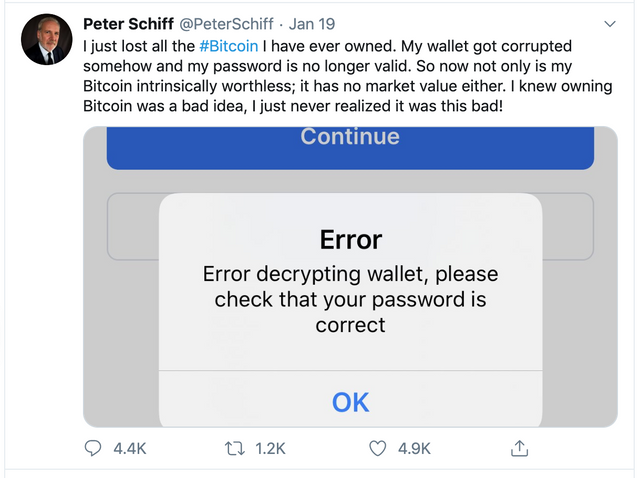 (Source: https://twitter.com/PeterSchiff?lang=en)
As you might have guessed, this caused quite a stir among the crypto community due to absurdity of the statement.
A zebra can't change its stripes...
The name Peter Schiff might sound familiar to you if you have been in the crypto community for any length of time as he is a well known bitcoin 'basher'.
He spends much of his time trying to discredit everything that is bitcoin and crypto.
Many suspected that what actually happened to his bitcoin wallet was a little more straight forward than what he was leading people to believe...
Something as simple as just forgetting his password: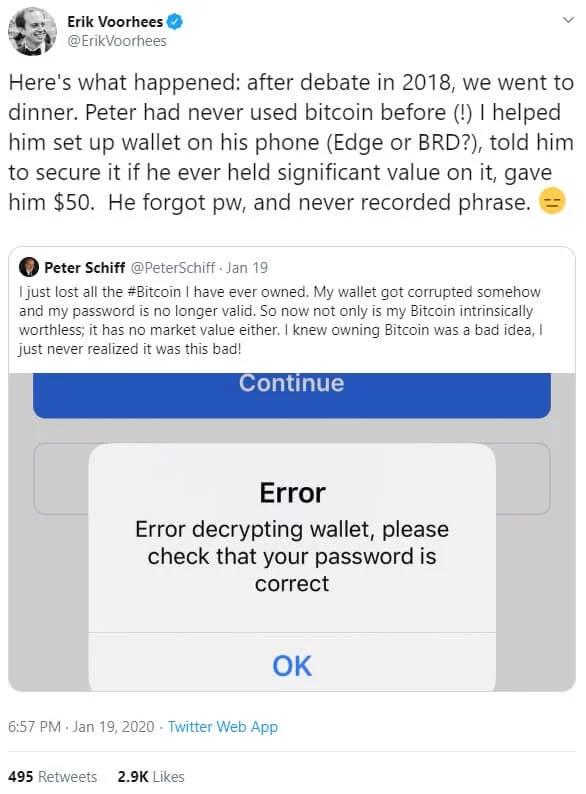 (Source: https://twitter.com/PeterSchiff?lang=en)
This seemed like the most likely cause as most were unsure how securing your wallet or updating it as he says would somehow change his password and lock him out, like he seemed to be claiming.
And guess what...
They were right!
Peter finally "figured out" what had happened...
He simply lost his password!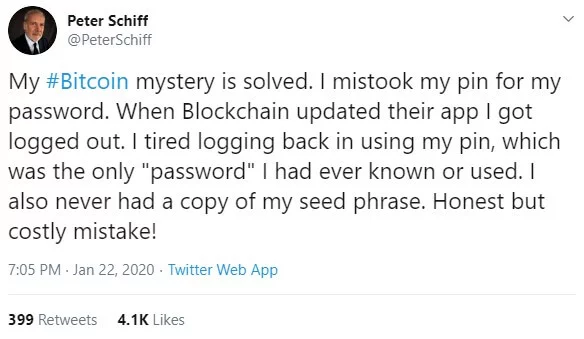 (Source: https://twitter.com/PeterSchiff?lang=en)
He mistook his pin for his password and supposedly never recorded his password anywhere.
That is if you actually believe Peter.
I for one do not.
I think this was all part of Peter's plan to discredit Bitcoin, which he has been doing for years
He is an OG gold bug and knows that bitcoin is a direct competitor to his beloved precious metal, so he does everything he can to stop the revolution from turning him into the dinosaur that he is...
Don't be like Peter...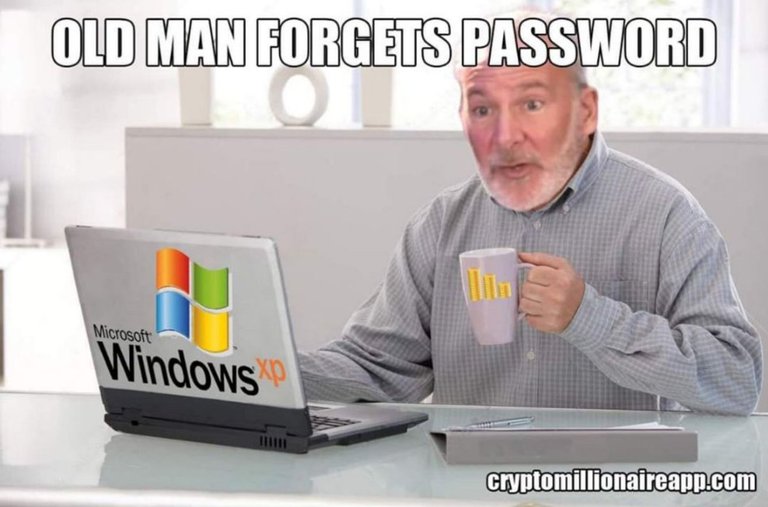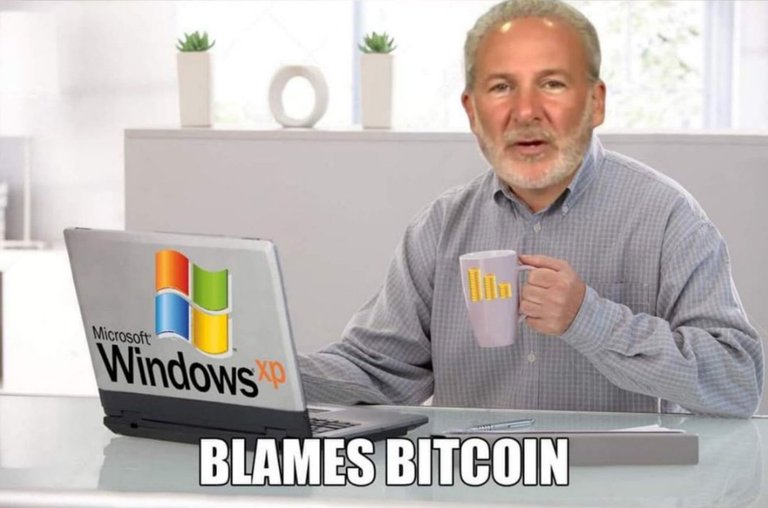 (Source:
1219916852987600896) twitter metadata:TU1jcnlwdG98fGh0dHBzOi8vdHdpdHRlci5jb20vTU1jcnlwdG8vc3RhdHVzLzEyMTk5MTY4NTI5ODc2MDA4OTYpfA== ~~~
Kudos to him for finally admitting what actually happened, though it most likely was all a ruse to get some negative press circulating about bitcoin.
He is and continues to be a bad joke.
Stay informed my friends.
-Doc