BTC - Bitcoin still a safe haven if Gold is...
Everyone says Bitcoin can't be a safe haven because it tanked...
Well, everything tanked.
And I do mean that in the truest sense of "everything".
Gold initially had weathered the coronavirus fears but fell victim to them this last week, right along with bitcoin, stocks, oil, and just about everything else.
Bitcoin finished the week down roughly 50%, and gold finished the week down over 10%, with the biggest drops happening toward the end of the week.
The gold and bitcoin correlation appeared to be non-existent at the beginning of the year, but it recently showed they still very much correlated by the end of this last week: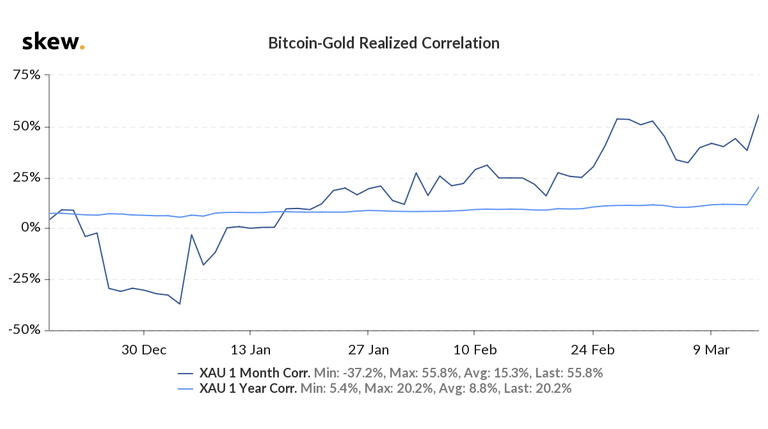 (Source: https://cointelegraph.com/news/bitcoin-gold-are-doing-the-same-thing-in-coronavirus-crisis-pomp)
Gold 2.0 still in the cards...
Gold may not be as volatile as bitcoin, which it shouldn't be given it's history, but if it's a safe haven asset, then bitcoin is as well.
In a liquidity event like we saw last week where everything gets sold, both bitcoin and gold will go down.
In those instances, cash is king.
Perhaps someday, liquidity events will be good for bitcoin. Though, that would only be the case when/if bitcoin is widely used as a currency.
Stay informed my friends.
-Doc
---
---