Greg decided long ago he would dump his bitcoin into weakness
It went something like this: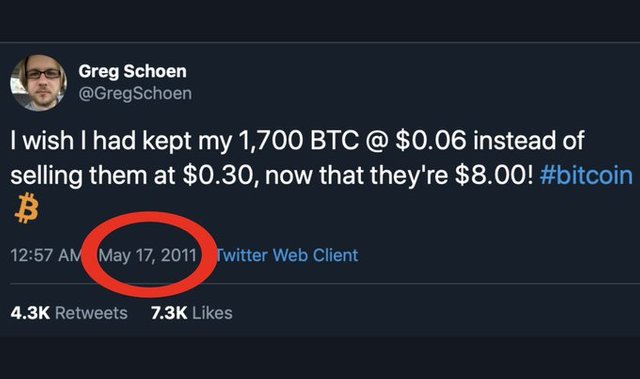 (Source: https://twitter.com/MMcrypto/status/1226857897377792001)
Greg was upset that he sold his BTC at $.30 instead of holding them for $8.
I wonder what he might say now?
Keep this type of tale in mind any time you think of selling.
Doesn't mean you need to hold forever, but it might.