As long as bitcoin closes above $9,600 today we are gold
The weekly chart just needs a close above that level to create a higher high.
Sees: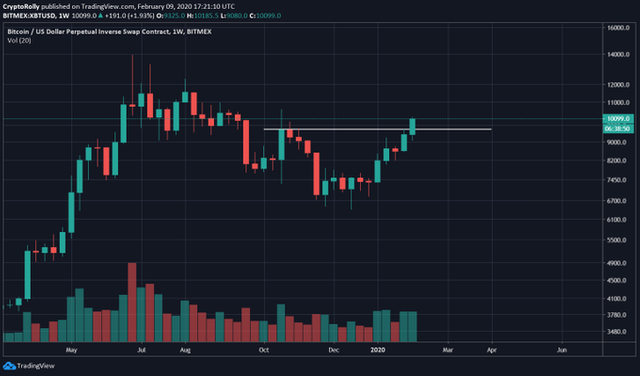 (Source: https://twitter.com/CryptoRolly/status/1226557323235090433)
A higher high on the weekly would really validate the bull case.
It was already pretty tough to be a bear right now based on the technicals, but a close above that level would make it even tougher.
It's time to put the last of the bears to rest.
You had your fun, it's our turn now.