Well that was quick
Bitcoin is now above all moving averages.
Something we haven't seen much of in the past few years.
In fact, looking at the chart, it's only happened 2 other times in the past couple years.
Sees: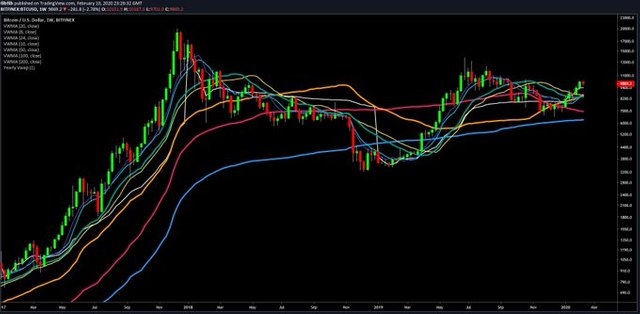 (Source: https://twitter.com/filbfilb/status/1227011765990559746)
It's pretty hard to make a bearish case at this point.
At least based on anything on the chart.
People can just be bearish I guess, but not much on the charts telling me to be bearish at this point.