How did the Bitcoin Whales react to the BTC crash?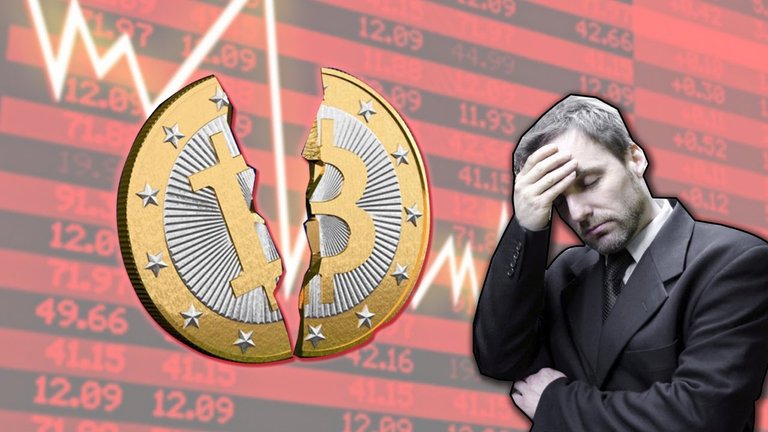 Img
While this was happening the crypto whales moved quickly and sold cryptocurrencies. At the time this drop was recorded, Whale Alert reported two movements for more than 3,000 BTC. Specifically 3000 BTC first, and 5000 BTC later, both of which ended in Bitmex.
Additionally, earlier a crypto whale brought 1000 BTC to the Binance exchange. These were the most relevant events of the night of March 12 so to speak. Additionally, an accumulation of USD 10 million was recorded in the afternoon hours.
For those who expect that Bitcoin will undoubtedly rise for the month of May as a result of halving, this is the most ideal time to buy Bitcoin.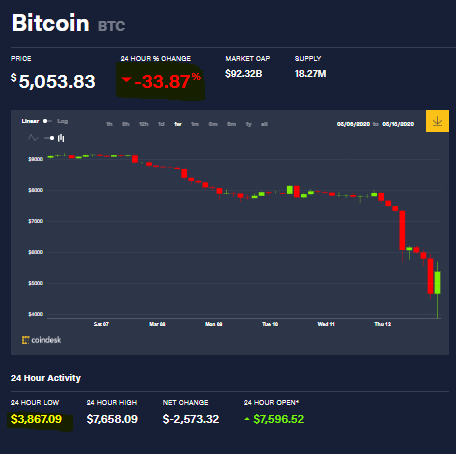 Bitcoin had a low of $ 3,867.09 in the past 24 hours, after a plunge of over 30%. Given this, some whales decided to sell their cryptocurrencies.
Interpretations of the Bitcoin price chart
At a rather superficial level, it can be seen that Bitcoin fell below $ 4,000. That is, with what in the morning you bought 1 Bitcoin, at night you were able to buy almost 2. Positive for those who have hope in the medium term, too negative for those who bought Bitcoin in days gone by in the bullish wave.
Constant Bitcoin activity is expected in the coming waves, and the market is currently in a state of extreme panic. Additionally, the CBOE Volatility Index (VIX) is at 75.47 and indicates that investors remain concerned about declines in the stock market.
All this is in a context where the Coronavirus influenced even the prices of Gold, which is normally one of the most stable assets in crisis and market fluctuations.
Nonetheless, Bitcoin has shown that even without being correlated to any market or pegged to any currency, it is not exempt from downside fluctuations. This was evidenced throughout this night.
At the moment, and although it may seem crazy, we must remain calm. If you have money available and you want to invest something in Bitcoin, this is a time to do it, but not in the hope that it will protect its value, but rather you bet on the recovery due to the decrease in supply that will follow the Bitcoin halving.
Similarly, it is a very personal decision. If you are inspired by the actions of crypto whales in the last hours, we recommend you wait until later on March 13, and see how everything evolves.
---
If this article seems informative, Leave a positive vote and resteem, this will not help much, Thanks for stopping by
---
Posted via Steemleo
---
---