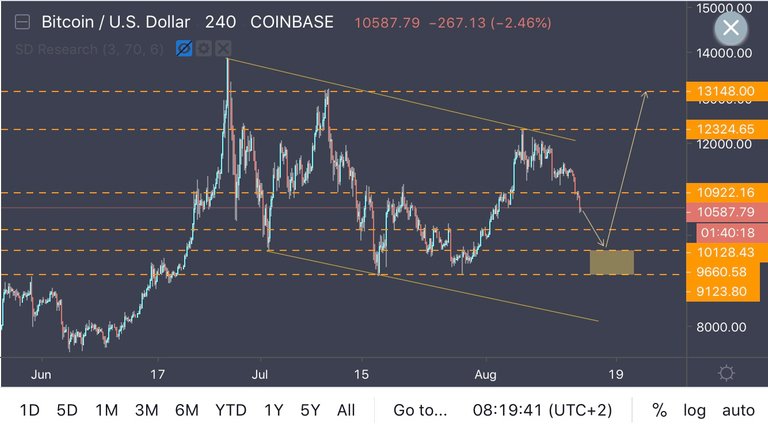 Bitcoin is currently within a really big corrective structure in the form of a descending channel. Price is following an impulsive move that went from $7.5k to $13.8k (almost doubled in value!) and now is relieving some steam off all that buying, however is respecting the descending channel pattern, so the only question for me at this point is when and how will price break this structure to the upside.
From a market structure perspective, I think the major support zone located between $9.1k and $9.6k could serve once again as a barrier that keeps the price from going lower and an opportunity for buyers to step in. However, if we look at the descending channel structure, it seems that a touch of the bottom of that structure might be possible before we see the rally for the breakout, probably near $8k.
Hopefully we don't get to see price dropping that low, but it's a possibility. As I said before, to me the most likely scenario would be price bouncing once again from the support zone and rallying for the breakout in the next week or so.
Let me know what you think in the comments below and thank you for reading!
Posted using Partiko iOS