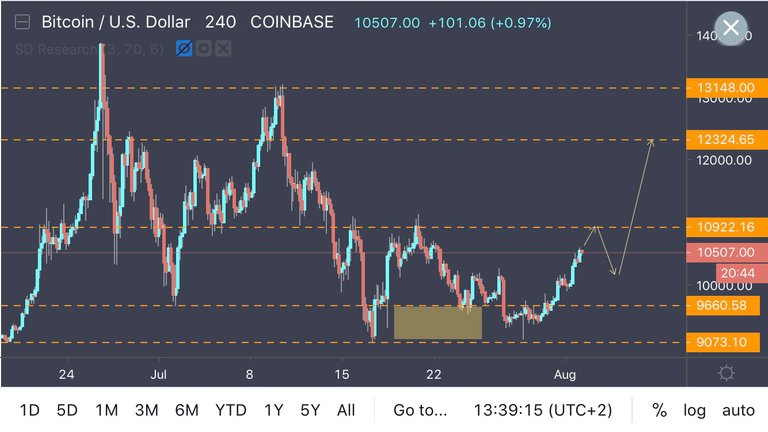 I hope everyone who read the previous analysis got in the Bitcoin bounce from the major support zone, as it has rallied strongly from there. From a market structure perspective, price is approaching another major level at $10.9k, meaning we have two possible scenarios and opportunities to invest: one is price reaching the level and correcting to approximately half the way down into the current wave and the other scenario is for price to retrace all the way to the identified support zone, as we know already that buyers are holding there, if there is enough demand left.
My plan is to wait for price to reach the level and eventually break it, as this would give me a stronger signal of the bullish momentum. In that case, I would enter in a retracement to that level from above and buy with the intention that price rallies strongly again from there. Targets could be $12.3k and $13.1k.
Let me know what you think in the comments below and thank you for reading!
Posted using Partiko iOS