Banks and traditional payment service providers like PayPal charge users an arm and a leg in fees and its been a pet peeve for many consumers. Bitcoin has made payment transfers far cheaper than these services ever could since they rely on these fees to run their businesses, however, Bitcoin is by no means the cheapest cryptocurrency to use, especially when it comes to microtransactions.
As the price of the coin continues to rise and the network adoption becomes larger the price of a transaction with the previous all-time high seeing transaction costs of as high as $55.
Less cost, more speed
Since then the poor chain's reputation has been tainted and people see it as a pricy option when compared to other chains. In a bit to improve the speed and affordability of the Bitcoin network, several projects have been put into play such as Segwit and the lightning network.
SegWit has been around for some time now and has recently been improved with a new version known as Bech32.

Image source: - ledger.com
Bech32 also known as Native SegWit
Native SegWit is an update in Bitcoin address format and makes it even more weight-efficient than its predecessor. This results in faster transaction speed versus SegWit transactions, better scalability and even lower fees per transaction. It's reported that SegWit Bech 32 addresses reduce the size and cost of a Bitcoin transaction by up to 30%.
Bech32 also has better error-detection and makes addresses lowercase only for better readability.
SegWit still a well-kept secret
The Bech32 address may offer several advantages however, adoption of these addresses are still minor. While transactions between Legacy, SegWit and Native SegWit addresses are fully compatible,
You might not have heard of these addresses since many exchanges and wallet providers don't support the new SegWit addresses.
If you want to try out a SegWit Bech32 compatible wallet you can grab a Ledger and sue Ledger Live which support both Native SegWit and a SegWit address.
Did you know about Native SegWit? Will you be using BTC more often knowing that you can transfer it far cheaper?
Previous ADSactly Crypto posts
---
---
Click the coin below to join our Discord Server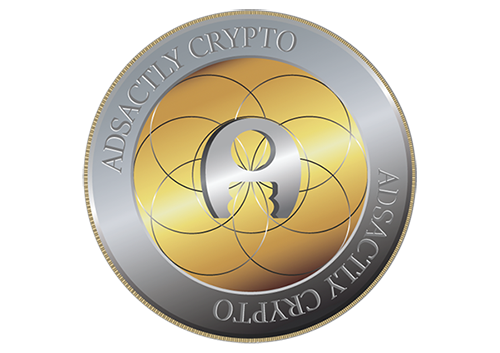 ---
Thank You