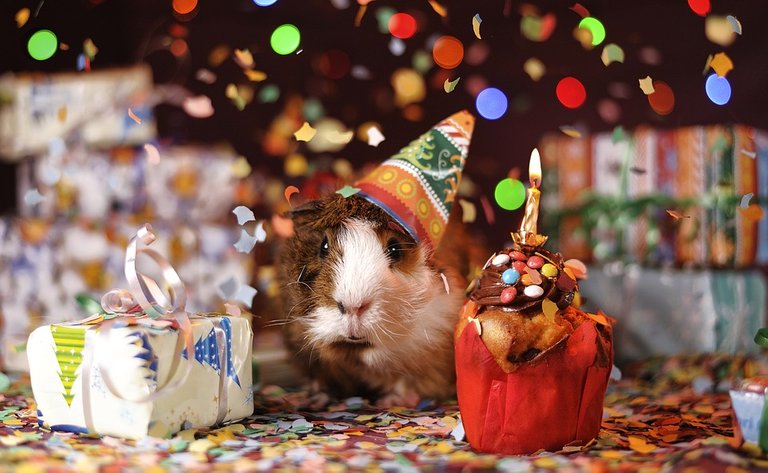 By PepaLove on pixabay.com
---
My oh my, this is my third birthday on the Steem blockchain (not to be confused with my Steem birthday).
Time keeps running and now I'm 23. Luckily, I have so far managed to not get pregnant. If I can make it one more year, I've broken the family curse (great-grandmother got pregnant at 17, grandmother at 19, mom at 21).
At least I can now blame my age when people don't like me.

When thinking about what to do as a contest for the SP delegation I thought "I want people to do something for my birthday, but that's selfish".
But seriously? Why the fuck not. It's my STEEM POWER and nobody has to participate.
So here are ...
The Rules
Make something for my birthday. It can be a drawing a story, a poem, a video, a photograph, a shout-out post, a donation in my name, whatever. Be creative!
Post about that thing and explain how it relates to me and/or my birthday (no random images without text)
Link back to my birthday post so others know why you're even doing that
Drop a link to your post in the comments here or I will probably not find it
There are no specific tags that you should use
Only one entry per person
Contest ends on the 27th of September, 23:59 GMT+1
I will choose my favourite over the weekend that follows.
People with more than 10 000 SP are not eligible for the delegation. If you're leasing delegation for example via DLease, that's ignored.
Scammers, spammers, and abusers in general are automatically disqualified
What you win
1000 STEEM POWER of mine are yours for 2 months, then I will undelegate again.
---
---
---
Signature by @atopy