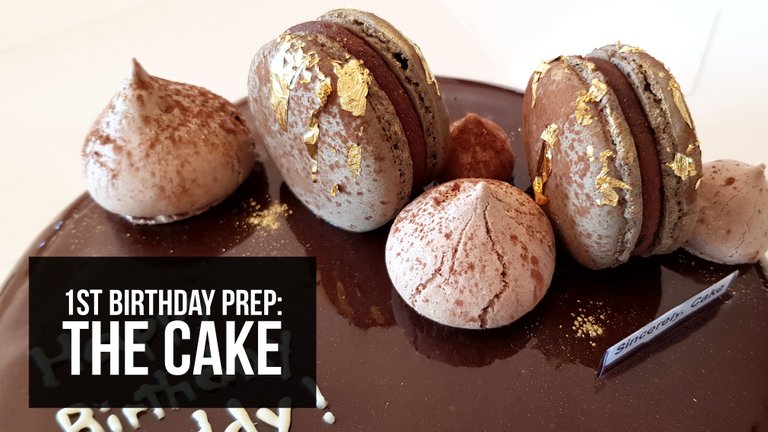 What's a birthday without a cake?
We're pretty lucky up here to have amazing artisans. I've been following two cake ladies on Instagram for a while now and on Hubby's birthday I decided to place an order with one of them, Sincerely, Cake.
She had a few drool worthy chocolate cakes on her menu but as soon as I saw Chocolate Mousse Brownie I knew that was THE ONE.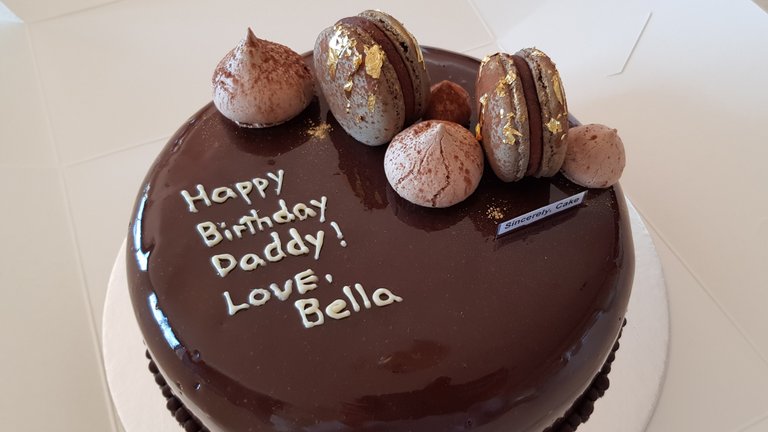 Girlfriend has serious skills. Hands down the best cake we've ever had. Because she's so good at her craft she's booked out months in advance, in fact she only just started taking orders again so I promptly booked Hubby's Father's Day and my birthday cake. I tried to book Bella's cake but she was already booked for the 31st of Oct.
Which was ok because months ago, for the baby shower, and before we got a taste of that epic chocolate mousse brownie cake, I reached out to Mud and Sugar.
She makes the most beautiful creations, like serious WOW. Taste wise it seems it's as good as it looks if I were to believe reviews. So a few more emails, looking through her insta and discussions with Hubby and we finally decided on a design and flavours and booked Bella's cake in.
When I envisioned Bella's birthday cake I thought of a two tier cake complete with trimmings but since I have to consider we could very well be stuck eating all that cake I had to pare it down to one tier.
Imagine... Chocolate mud cake with cookies and cream butter cream in the inside, rainbow on the outside with a cloud cookie topper and meringue pops 🌈 I'm totes excited!
If you go to her Instagram page and scroll down you'll see the rainbow cake. Bella's will be similar to that one 🎉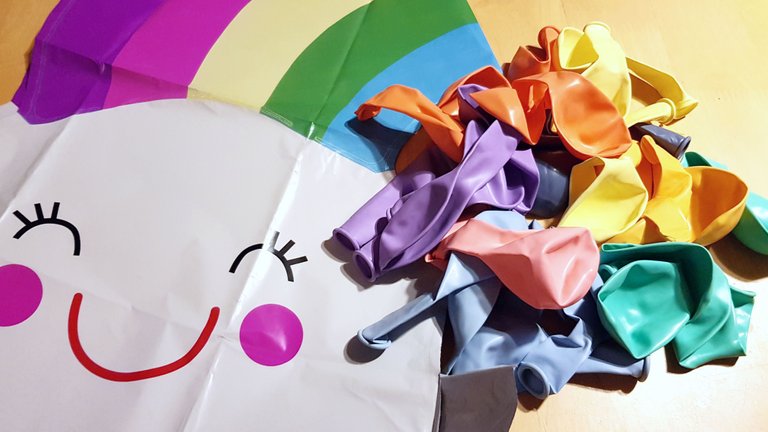 Most of the invites were sent out today and I set the RSVP date to mid September which gives me about a month and a half to figure out food, seating etc. If I need more "cake" I could always get a less fancy one or set up a dessert table or maybe beg Nisa (Ms. Mud and Sugar) to make matching cupcakes.
I realise I'm making a lot of plans considering the current climate, I'd rather have a plan or two than none at all. It's way too hard to get things together at the last minute these days.
Next thing on my to-do is to pick her birthday outfit.
I'm thinking tutu.
Would a rainbow tutu to go with the rainbow decorations and cake be too much rainbow?
Is there such thing as too much rainbows?
🌈🧸1️⃣