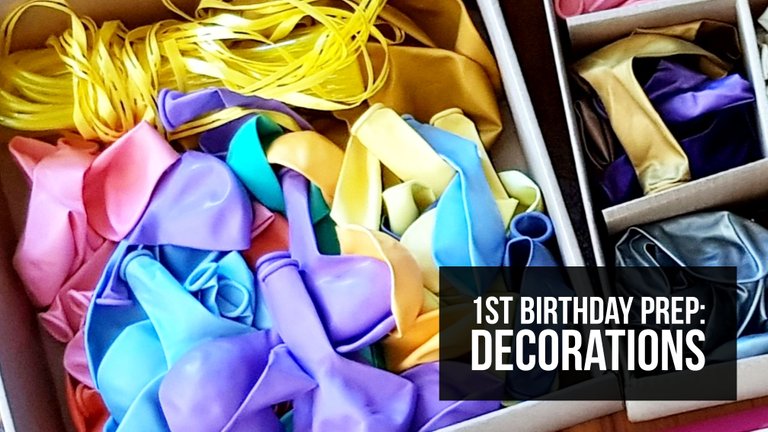 Bubsicle will be 10 months old this weekend which means I've got two months to get my act together for her birthday.
I know 2 months seems like a lot of time but we've got heaps of things to do to get the house/property ready.
The garden needs work, the front yard needs tidying up ~ the last time it was done was last year by me before the baby shower, the deck roof needs replacing and finishing, doors need to be painted...
And then there's all the party PARTY nitty gritty stuff like food/catering, clothes, activities, party favours, maybe a smash cake for her actual birthday, the decorations....
The decorations is probably the easier task to tackle.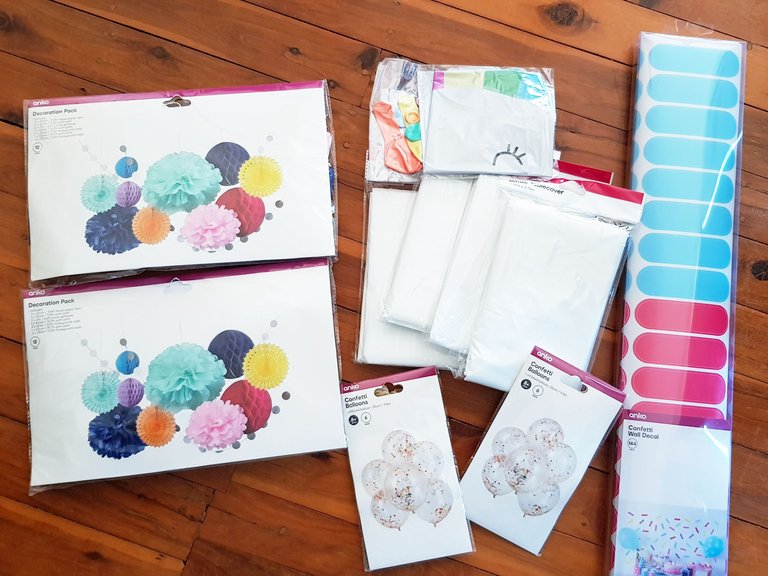 Some of the decorations I ordered from Kmart arrived today ☝️. I decided to get a mix of everything. The paper decorations are probably the easiest to put together but I also wanted some balloons.
The plan was to buy a helium tank and have some floating balloons as well as a balloon arch.
Did I show you guys my balloon arch for the baby shower?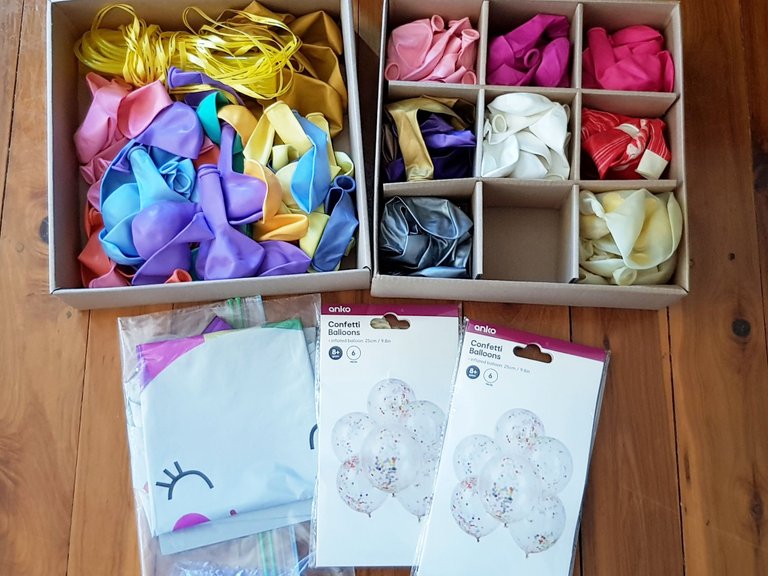 I'm not sure if I have too many or not enough balloons. Tbh I'd rather have too many balloons since I'm sure we'll be using them in the future.
The idea was to set up the raised area of the deck as the main feature wall.
White background ~ I thought plastic table cloths would make a good, water proof backdrop but the table cloth is so thin you can see the bamboo screen behind it. My alternative is to use a drop sheet. I need it to be at least 4m wide and 1.5m long to cover the entire back wall.
Stick the confetti stickers on it, put a balloon arch up on the sides and top and then signage in the middle.
Haven't decided on what it should say or if I should use floating balloons or a paper banner with Happy Birthday written on it.
Whatever it is I need to make a decision quick because the last thing I want is to be hunting for signage with a month to go.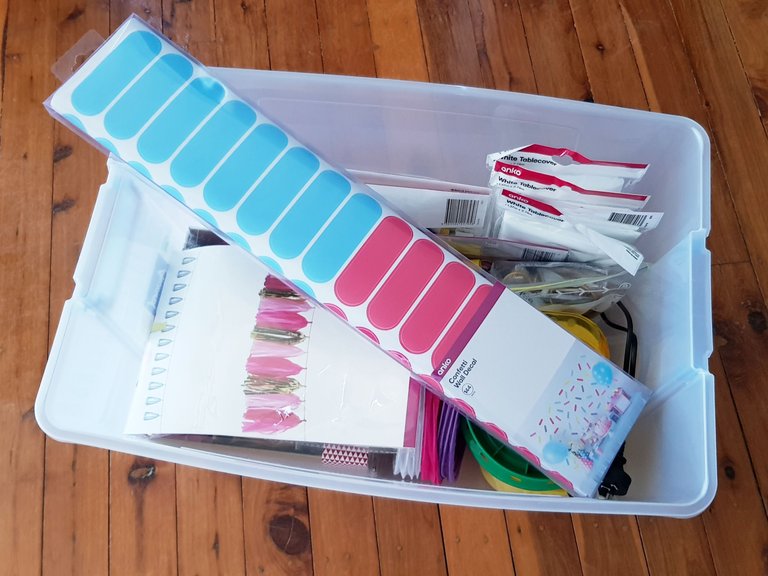 This Covid thing is making everything unpredictable.
At the moment most of the items I want are in stock and deliveries are arriving quickly but who knows how long that will last for.
As for RSVPs.. So far we've got 12 people coming, 14 including us but again, who knows what will happen in 2 month's time?
I think that's why I'm leaving food/catering last. Hubby reckons we order pizzas (not a bad idea considering most of the people coming are Italian.), but I dunno how I feel about Bubba's party food being pizza.. It will be hassle free for sure though.. 🤷🏻‍♀️
No matter what, even if we end up being on lockdown for her birthday, I'd still be doing the decorations. I think she'll love it. I'd do it the night before so it's all set up for when she wakes up just so we can see her reaction.
I know I'm probably going overboard but she brings us so much joy and I just love seeing her so happy. We'll have to remember to take lots of videos on the day.
Well, that's it for me tonight. Goodnight Hivers 🤗
❤🧸1️⃣