This rook found a walnut in the grass. He first tried to bite him in his beak, but he did not succeed.
Этот грач нашёл в траве грецкий орех. Пытался сначала раскусить его в клюве, но это ему не удалось.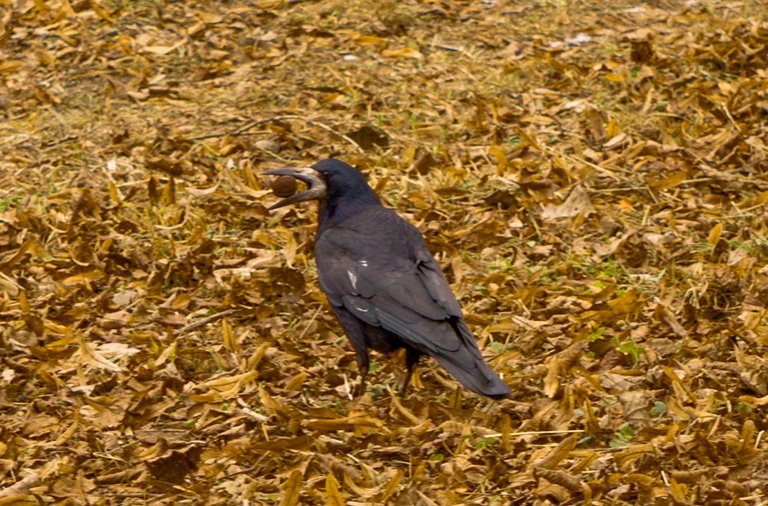 Tired, he decided not to rest much. He laid the nut on the ground and pressed it with his paw so that other rooks could not drag it.
Устав, он решил не много отдохнуть. Положил орех на землю и прижал лапой, чтобы его не могли утащить другие грачи.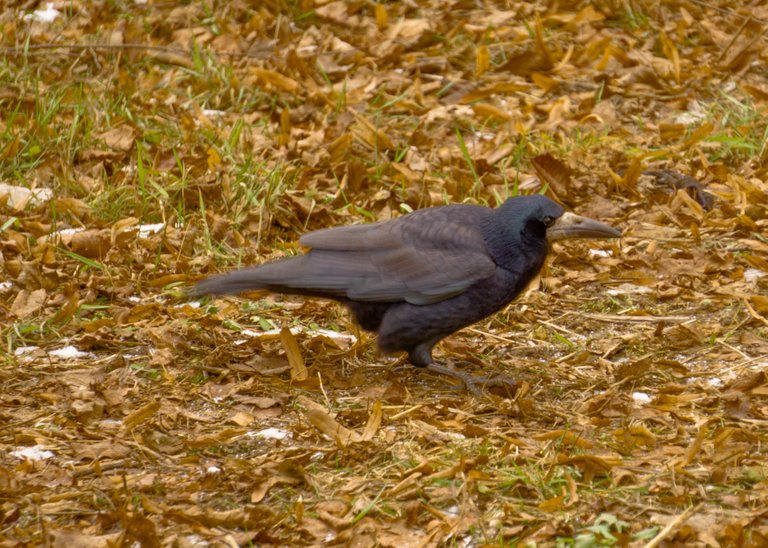 After resting, he began to hammer the nut with his beak.
Отдохнув, он начал долбить орех свом клювом.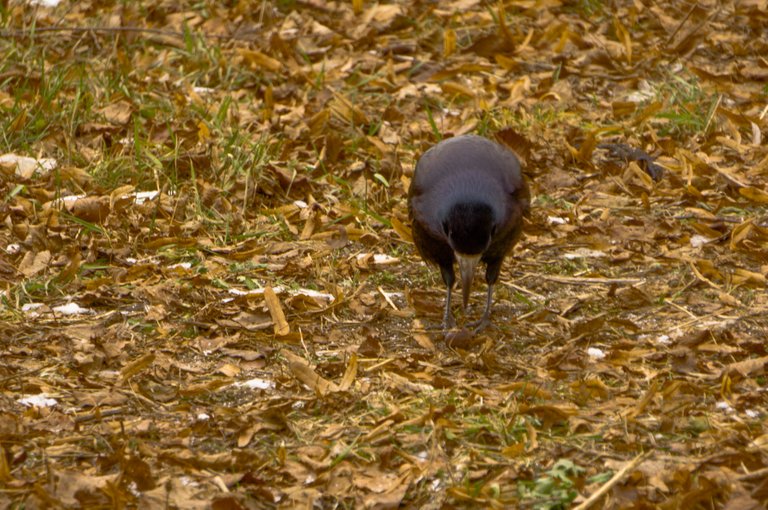 Nothing came of it. The nut turned out to be strong. The grach never managed to eat a walnut.
На так ничего не вышло. Орех оказался крепким. Грачу так и не удалось полакомиться грецким орехом.