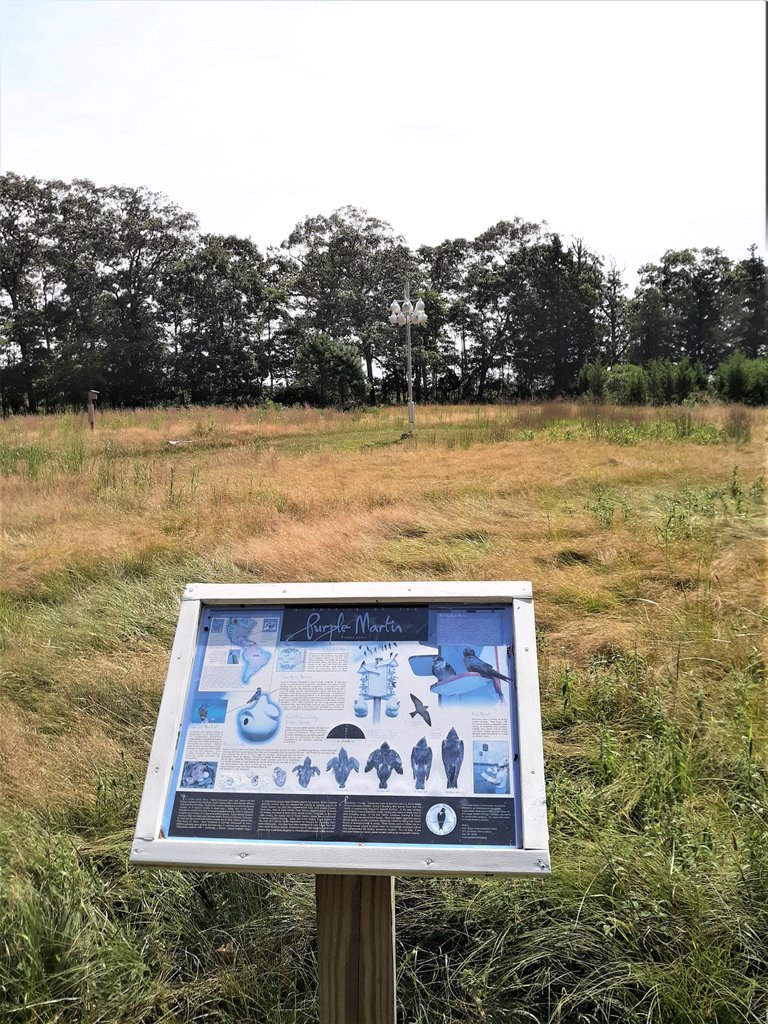 Purple Martin bird houses, made from Gourds painted white.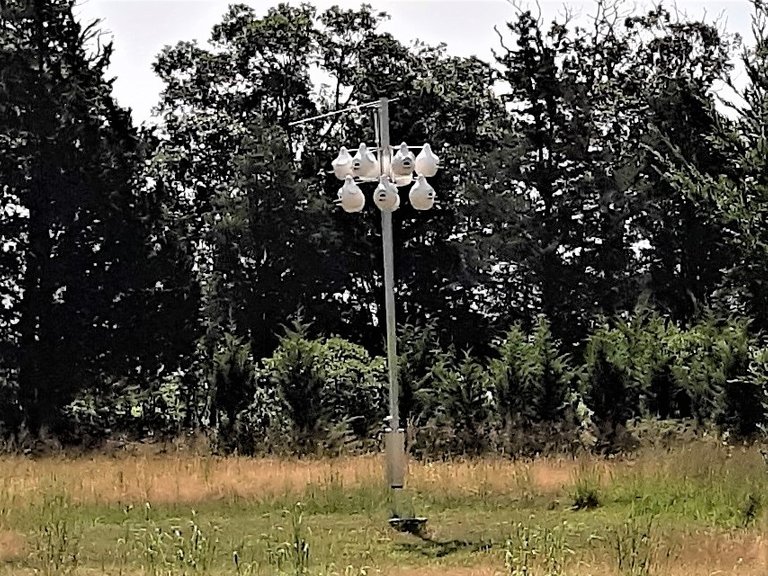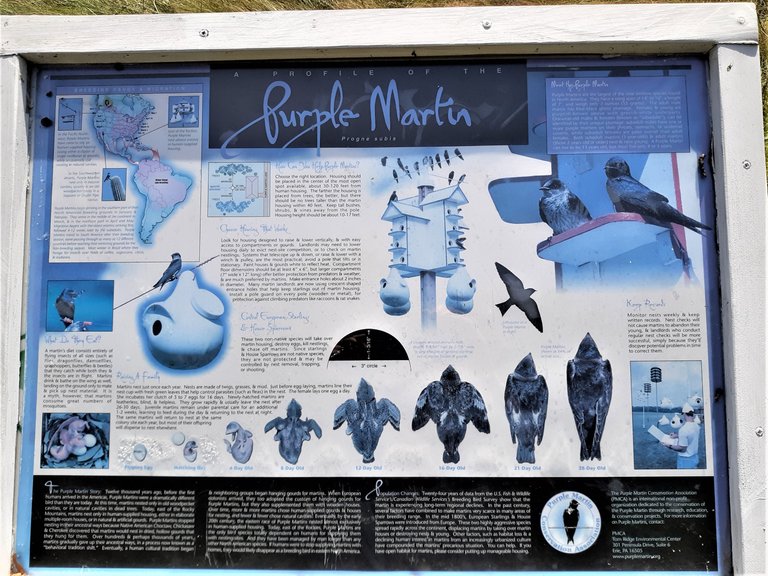 Zoom in to read the plaque, about the Purple Martins and their houses...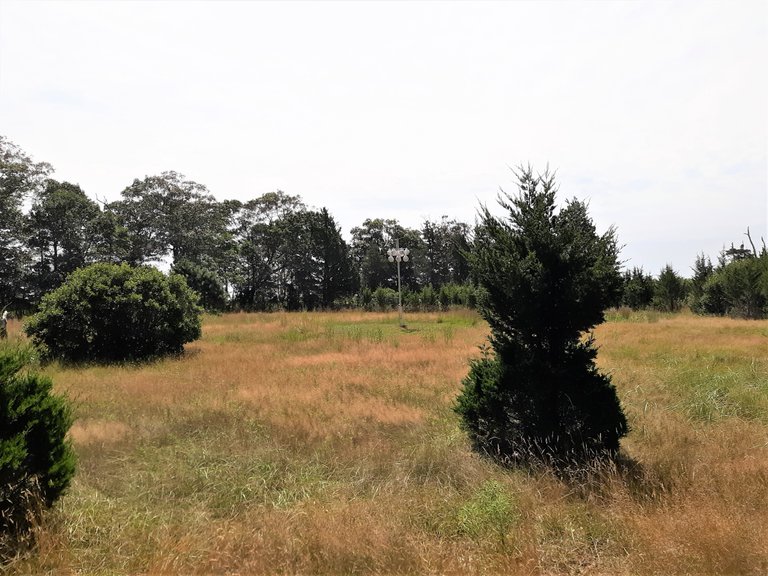 This was at Pine Neck Sanctuary in East Quogue... The one opened area in the 70 some acres...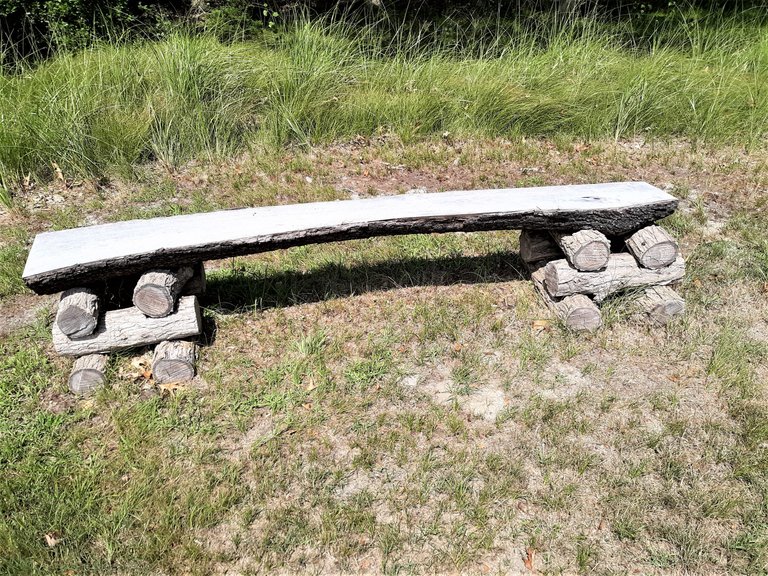 Across from the plaque was this cool homemade bench.. The support logs were nailed or screwed together.. It was very stable to sit on...